85,000 Leaflets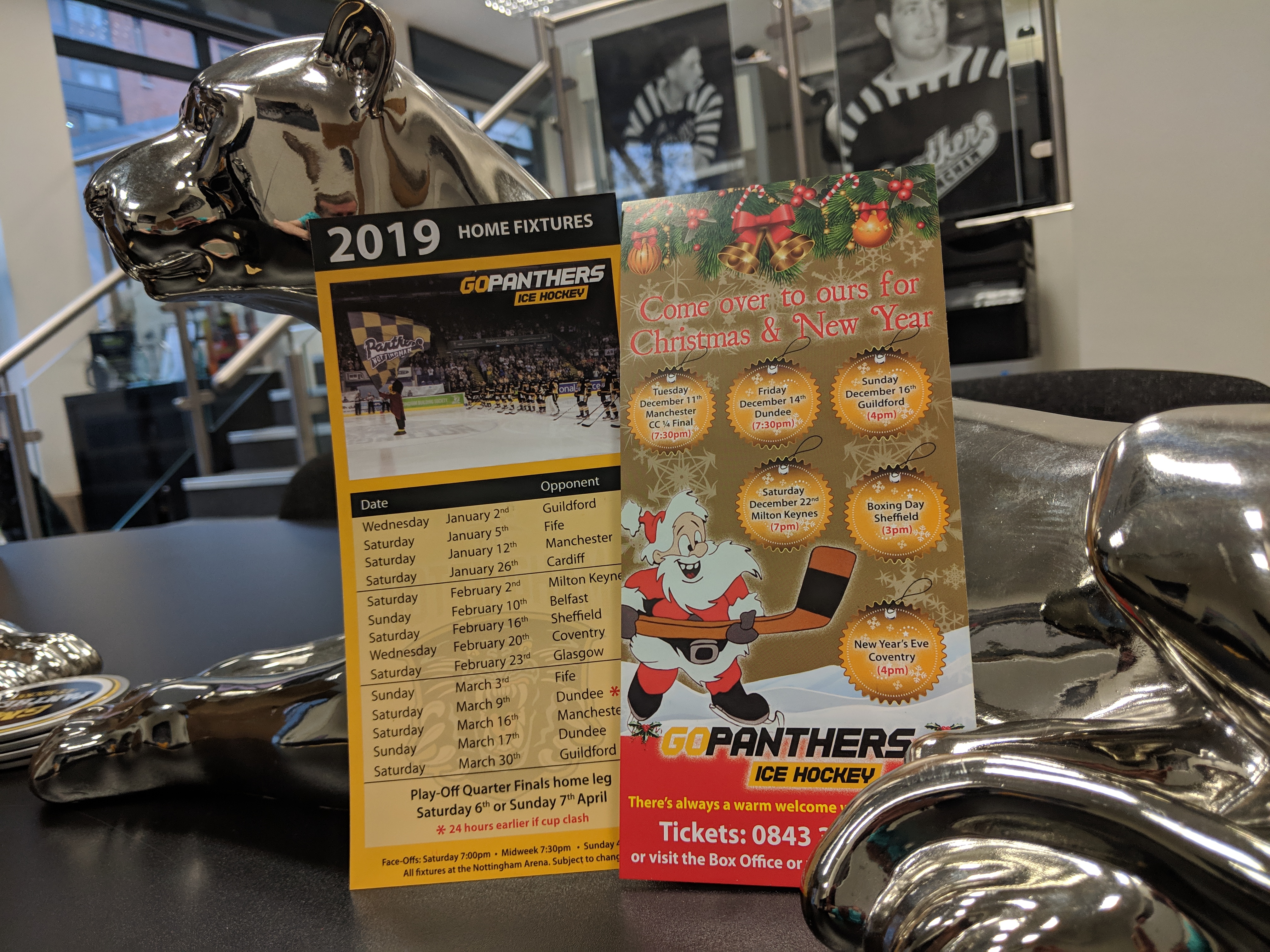 Keep an eye on your letter boxes in the next few weeks as there will be 85,000 leaflets distributed around Nottinghamshire in the build up to our festive schedule.
With home games on the 11th, 14th, 16th, 22nd, 26th and 31st of December you can come on over to our place with friends/family and spend Christmas & New Year with The Nottingham Panthers.
You can book your tickets to all of our December home games (boxing day against Sheffield goes on sale this Monday, December 26th, at 9am and New Years Eve against Coventry goes on sale at 9am on December 3rd) through the link at the op of the page, by visiting the Motorpoint Arena box office or by calling 0843 373 3000.