A blood shirt for a bloodied shirt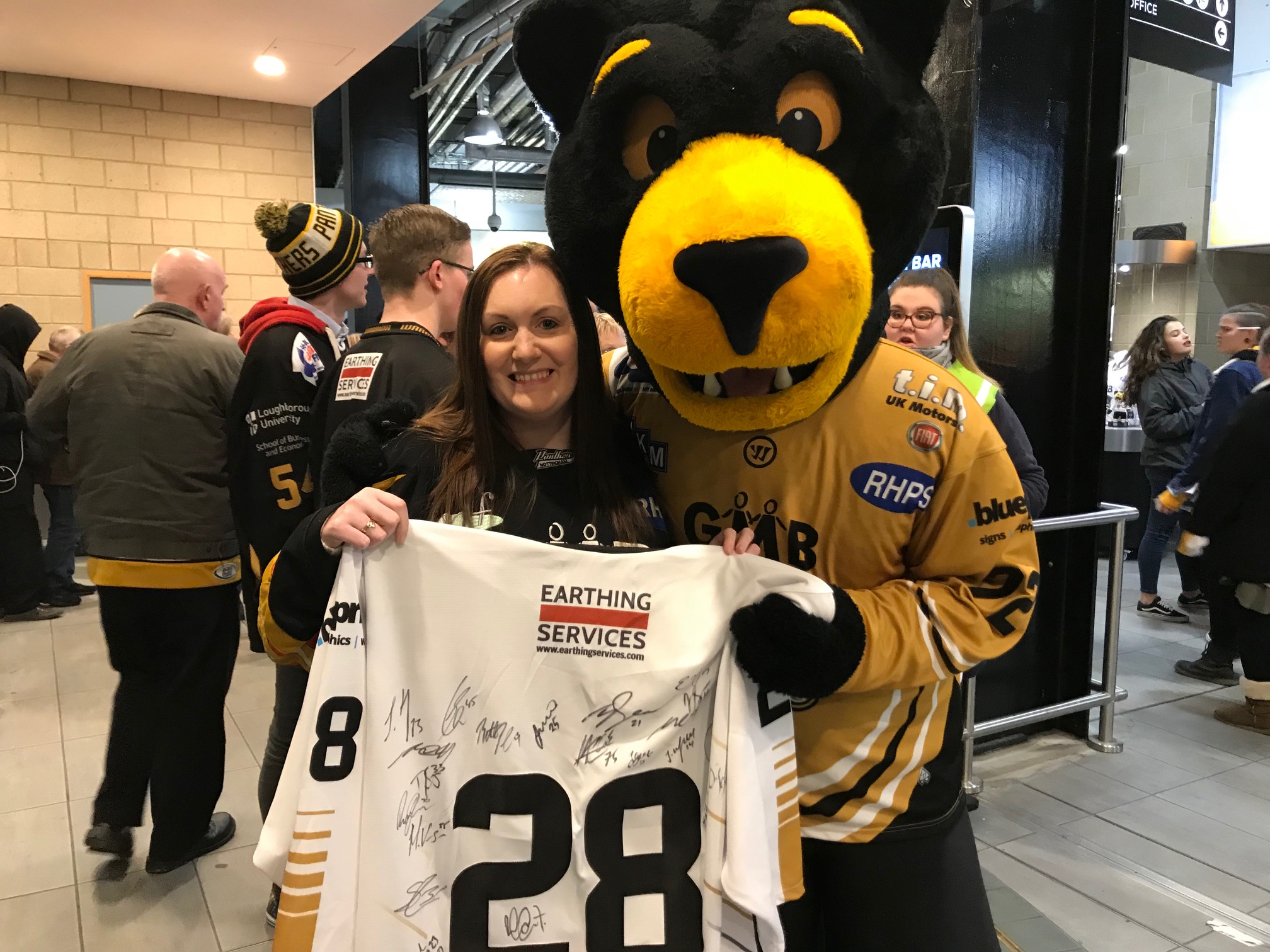 Alyson Childs was hit by a puck when the Panthers took on the Sheffield Steelers.
Sat in Block 19, behind the netting, you'd have thought that Alyson wouldn't have to worry about an errant puck, but when a big wind up shot deflected off a Panther stick, she sadly had to head to the St John Ambulance room at the rink.
Needing 9 stitches Alyson, from Arnold, had her favourite jersey ruined by the incident and hasn't been able to wear it since.
Therefore, Paws decided to save her from losing out on a prized shirt, by presenting her with a brand new one!
Signed by the entire squad, Alyson was presented with one of our very own blood shirts at the game against the Flyers and we hope she gets to enjoy it as much as the other.