Aladdin Cup Highlights - 11/08/18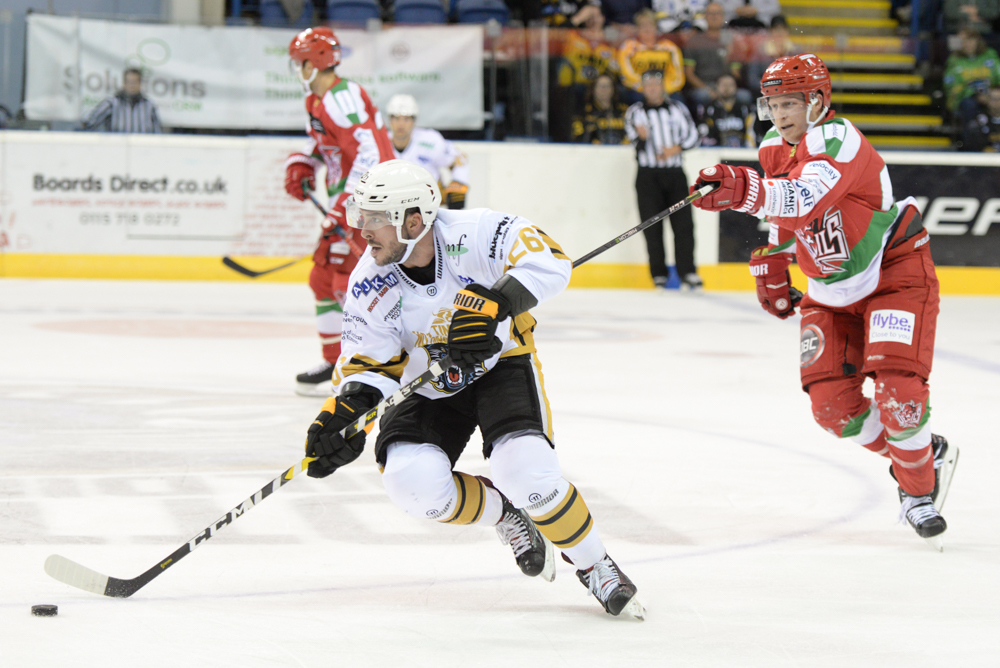 The complete line-up for THE NOTTINGHAM Panthers trained together for the first time today as weekend arrivals Kevin Henderson and Jaynen Rissling hit the ice for the first time.
Panthers came back from Wales with the Aladdin Cup after a draw at home and a win on the road at the weekend.
Highlights from the home game are now on show at Panthers TV with the GMB, just click the link below.
Panthers are back in action this weekend with the first half of the Internet Motor Parts 'Europe Come to Nottingham Challenge Series'. German sides Dresden and Fischtown play here on Saturday at 7pm and Sunday at 4pm.
Tickets for the game are on sale now. Call 0843 373 3000, visit the box office or click on the link.
Meanwhile the team will be available for the annual selfie-hour photo session with fans at Southbank on Friar Lane in the city tomorrow from 6pm 'til 7pm.
SEE YOU THERE AND AT THE GAMES!
Videos