Alex "exclusive" – new signing talks to Panthers Radio with Xynomix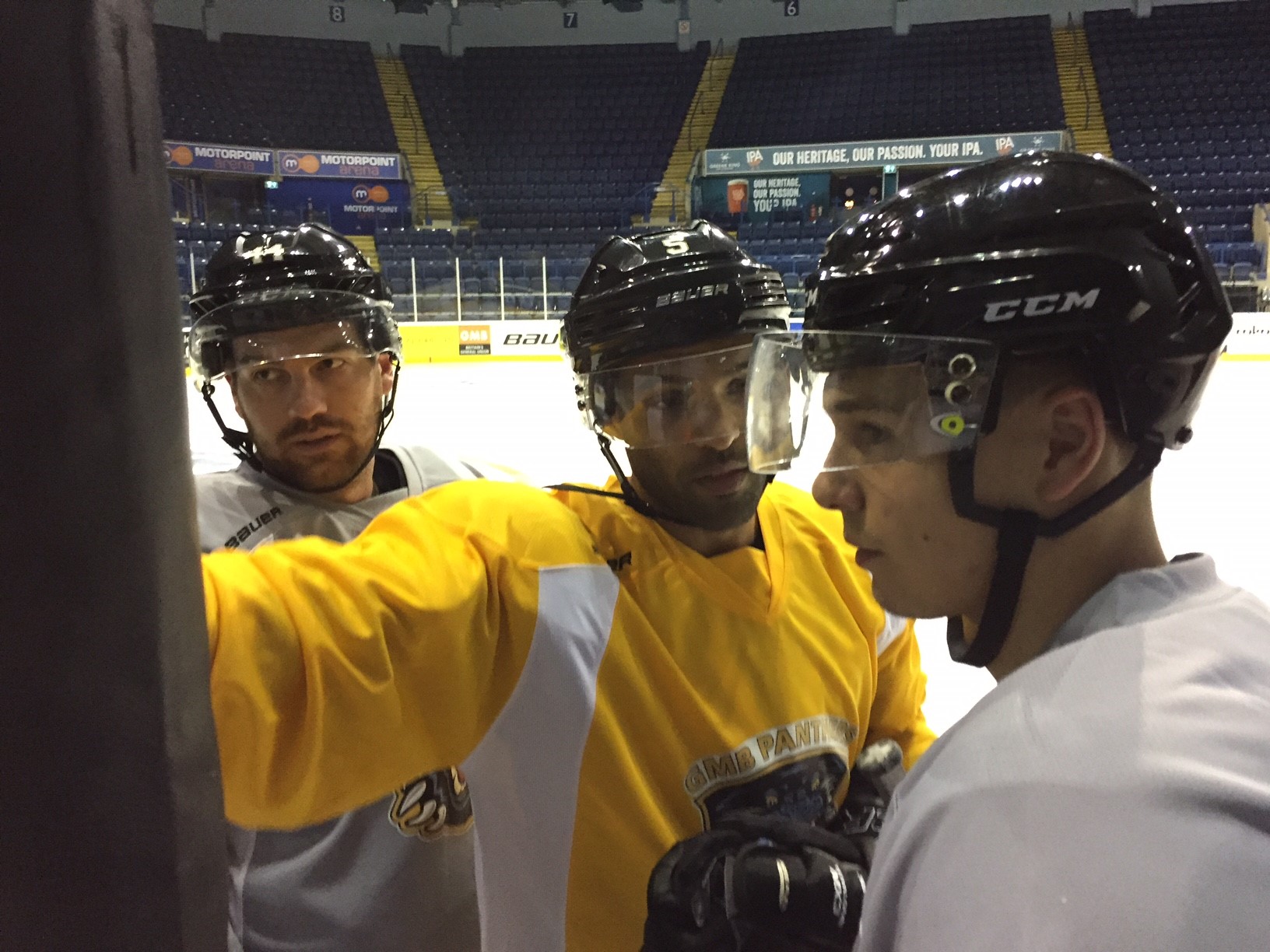 New signing Alex Mokshantsev took part in his first training sessions with his new club today and before he stepped on to the ice he told us he was pleased to be with the GMB Nottingham Panthers.
He doesn't speak much English….well to be honest he doesn't speak English at all, but with the help of the chalk board and sign language, the players and coaches soon had him fitting right in on the ice.
Meanwhile goalie Mike Garnett – who played in Russia's KHL for several seasons – was able to act as an impromptu translator for us, when Panthers Radio with Xynomix got the microphone out for Alex's debut interview.
Hear it now, just click on the link at the top of the page.