Arena Car Park Deal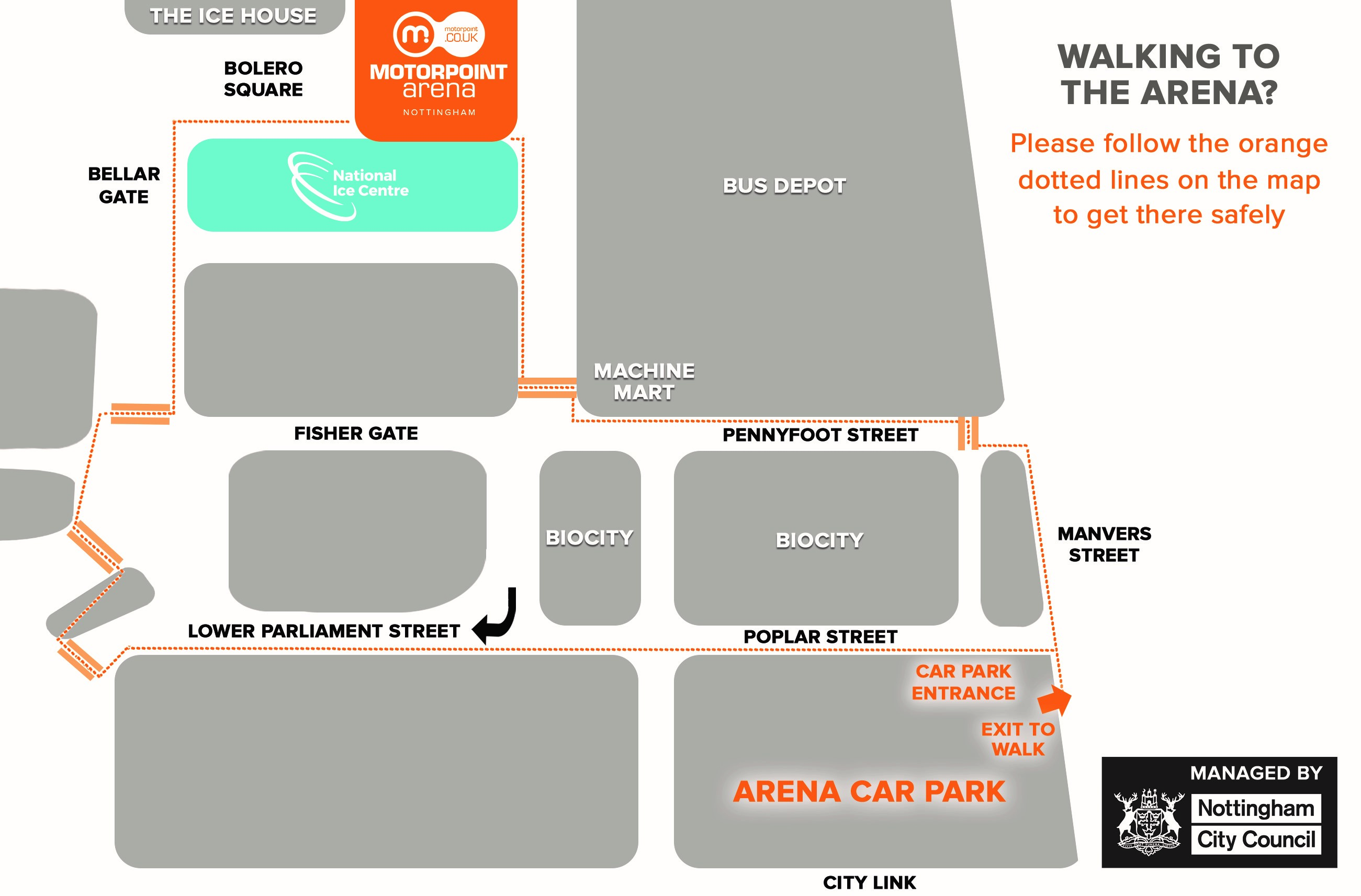 Our parking partners at Nottingham City Car Parks who operate the Motorpoint Arena Car Park are offering a new deal to fans from December 1st AND it matches their original season long deal!
Fans who took advantage of the parking season ticket can park at the arena car park – just a slapshot away from the building – in and out all day on gamedays and it worked out at just £2 a game.
And the same goes for the new deal which based on the fixture list, at £42, also works out at £2 A GAME from December 1st. To book yourself in simply call 0115 8761444.