At full-strength for weekend?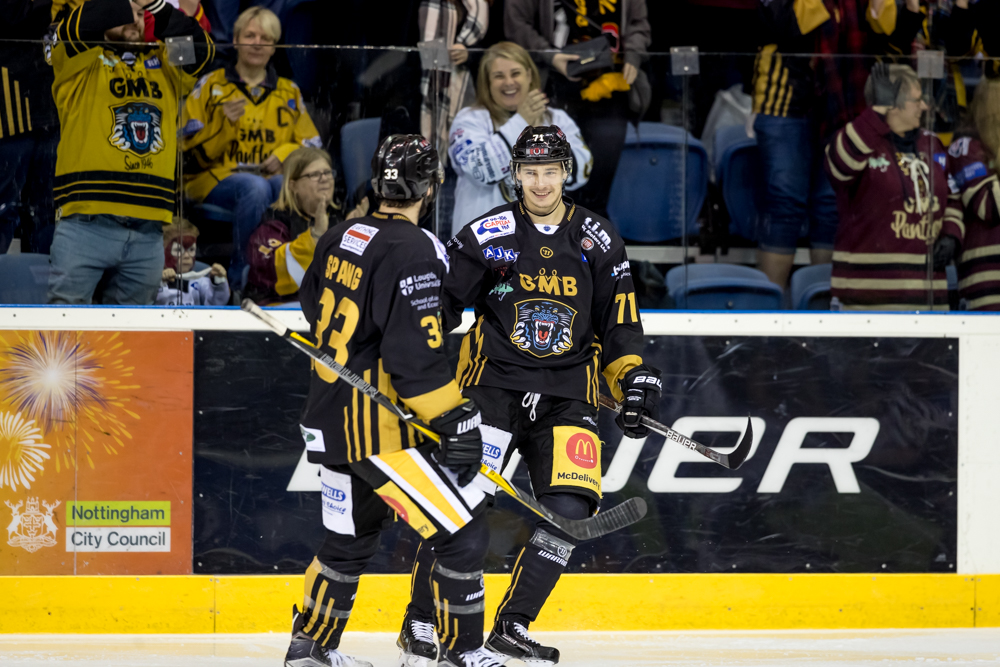 There was good news from the PhysioDirect treatment room today, when Alex Mokshantsev returned from a hospital check-up with a consultant to reveal an operation is not needed and he has been cleared to play as early as this weekend.
Alex is likely to wear a mask though, as he took a facial injury when he was hit by a teammate's slapshot last weekend.
Meanwhile, Mathieu Brisebois returned to skate this week and so far so good with no adverse reactions being reported.
Dan Spang, who came out of the game on Sunday, has also been back at training and looks good to go for the weekend.
Subject to training passing off okay this week, it means the coaches should have a full squad to choose from for the massive home game against Sheffield on Saturday, (13 seats left in the bowl) and the trip to Braehead on Sunday.