Target reached for Notts Hospice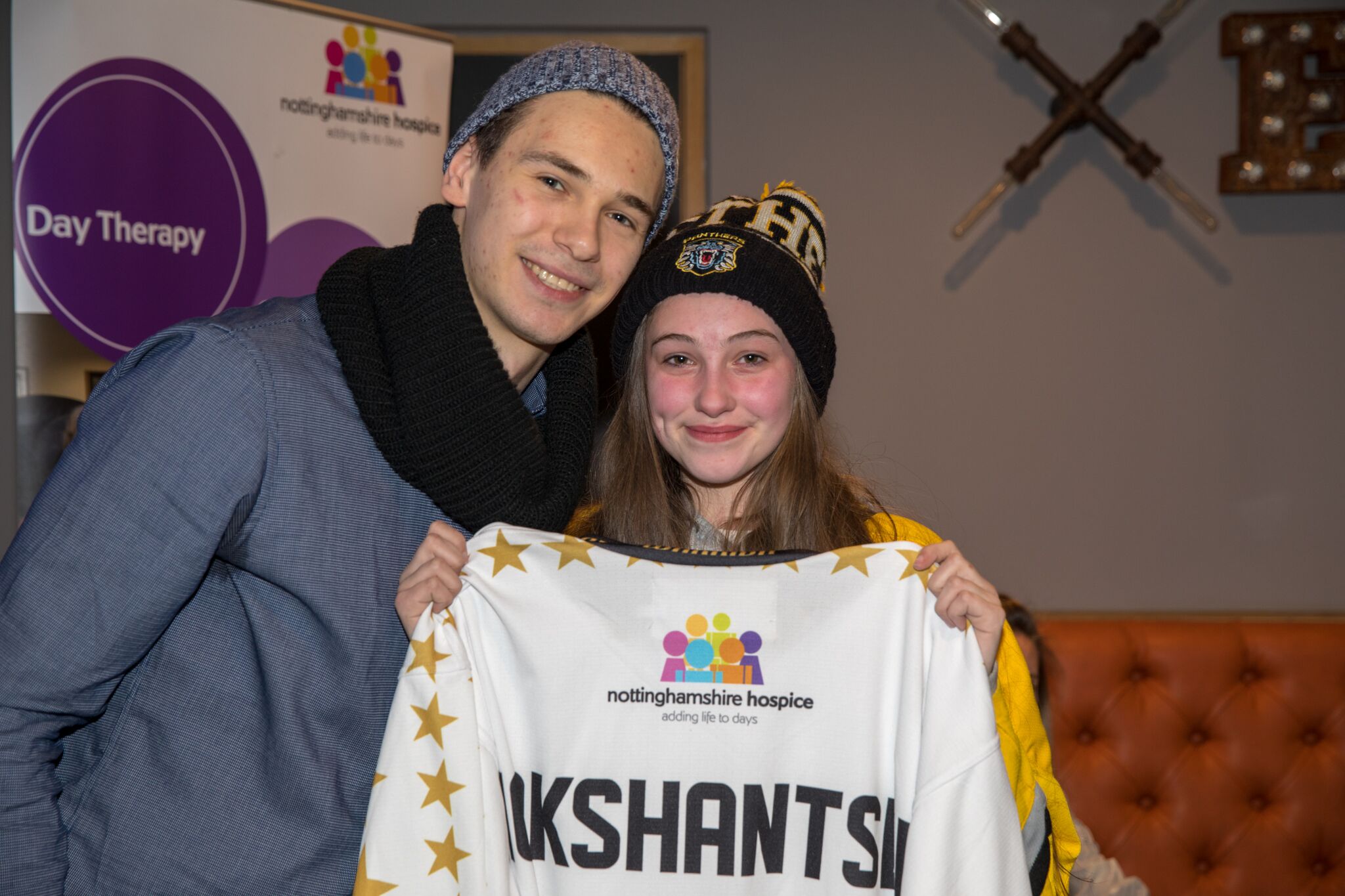 With fabulous support from the fans the GMB Panthers are pleased to announce we smashed through the top end of our target for fund-raising for The Nottinghamshire Hospice.
The "stars design" shirts went under the hammer and having set a hopeful target of raising between five and ten thousand pounds this season we had nearly three-and-a-half thousand pounds in the kitty going into the shirt auction which is always our biggest project when it comes to fund-raising. The ten thousand pounds barrier was cracked during the last lot of the night and then Panthers' GM announced the club would be topping it up to a grand total of £12,000!
Thank you to everyone who took part, not least those involved in the bidding for the last lot - Alex Mokshantsev's shirt - which eventually went for £960 and will be a very special eighteenth birthday present from Oliver Ratcliffe for his cousin Lucy Stephens!