Average price of gameworn shirts in the Ratcliffe family has just tumbled from £960 to £480.50p!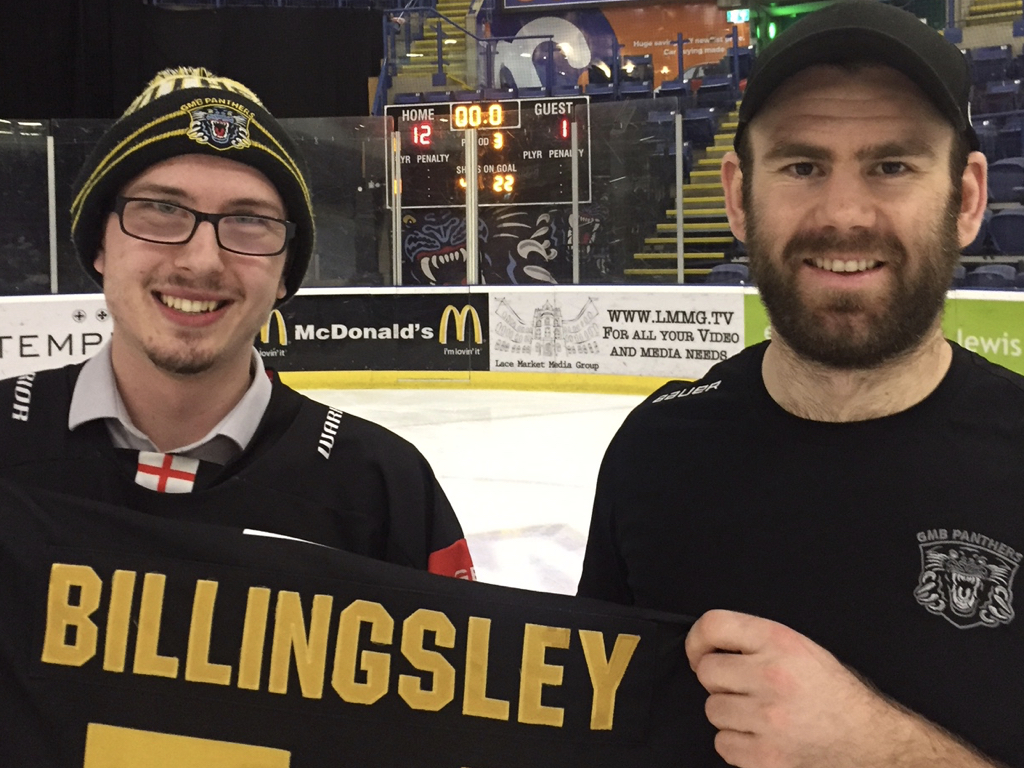 Oliver Ratcliffe from Leicester has been a Panthers' fan for twelve years. Earlier this year he thrilled his cousin when he stuck to his bidding guns at the festive shirt auction and bought her Alex Mokshantsev's jersey for £960.
He, himself, is now the proud owner of a signed gameworn Tim Billingsley shirt after he won the latest shirt of his back raffle prize at the Edinburgh match.
He and his friends sat in the away block to cheer the Capitals through their heavy defeat but they were cheering Ollie instead when they realised he had the winning ticket….and this time the shirt only cost him a quid!
Next raffle next Tuesday against Fife.