Avoid the Rain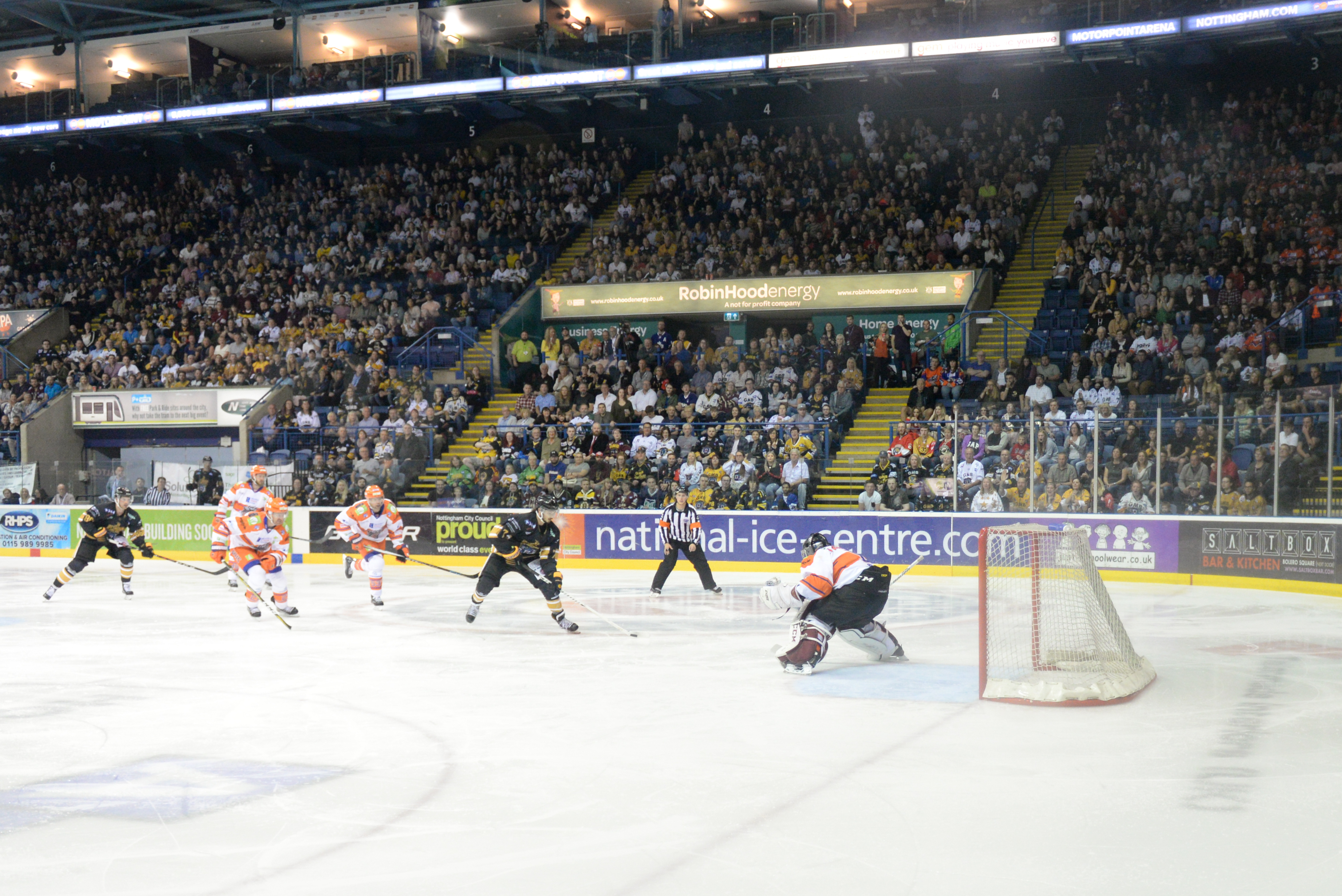 It's Goose Fair week and the forecasters are predicting dodgy weather all day Saturday so our advice is to get your visit to the rides out of the way early and spend Saturday night in the warm watching the biggest thrill in town – PANTHERS v COVENTRY, sponsored by reconservices.co.uk
The latest figures from the box office suggest it will be easy to pay on the door but there are well under a thousand seats up for grabs in the home blocks and the sooner you buy the more choice you have. Call 0843 373 3000, pop to the box office or click on the link to buy on line.
With a good contingency of visiting fans from across the Midlands heading to Nottingham a good atmosphere is guaranteed as Saturday night ice hockey returns to the Panthers' home barn and the heat is on!
There were a couple of niggles being dealt with at training today, hopefully not too serious, and with Tyler Biggs back from suspension Panthers could be at full strength with Tyler VanKleef continuing in the line-up as Jon Rheault continues his long term recovery.
PANTHERS versus COVENTRY
SATURDAY AT SEVEN O'CLOCK
SEE YOU THERE!