Betteridge jersey won by 12 year fan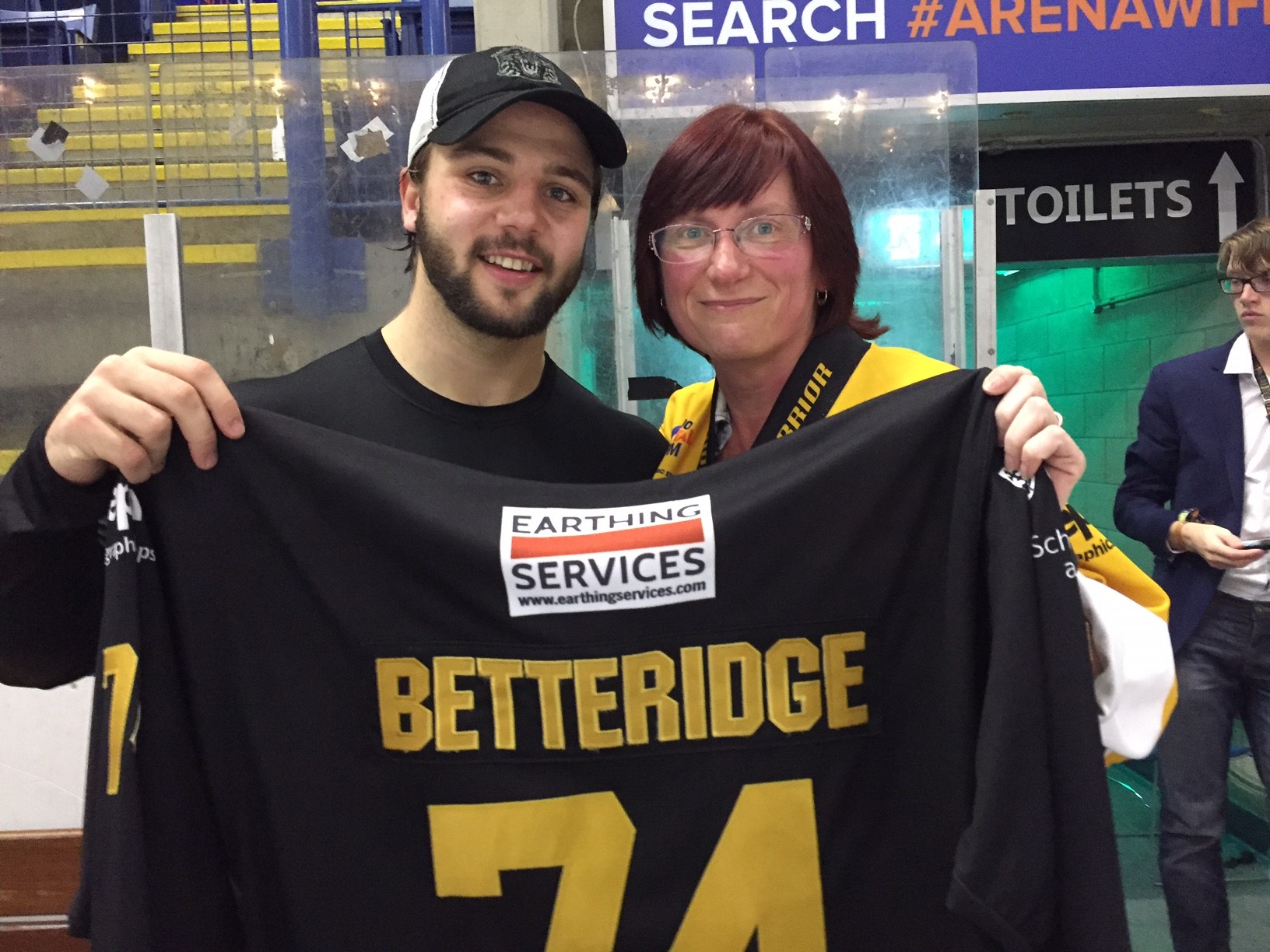 The last three shirt off his back (SOHB) raffles have been won by long time Panthers fans and Wednesday night was more of the same!
Helen Kellam from Clifton, has been a Panthers fan for 12 years and was ecstatic to hear her number called in the draw.
Remember, it could be you on Saturday so make sure to get your tickets so you can leave with a gameworn player jersey!