Betteridge on Panthers Radio | 04/04/19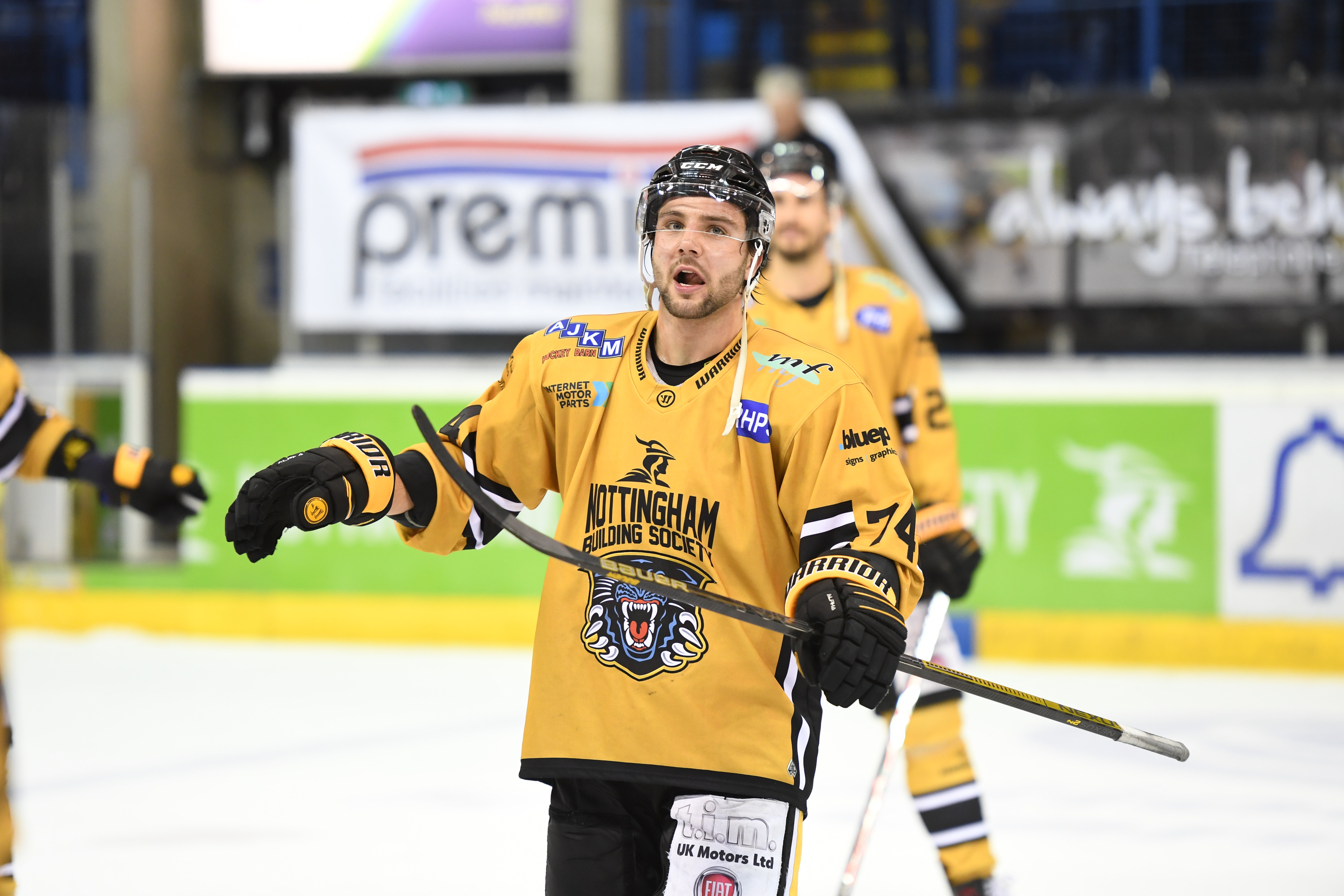 "It's huge, especially with our fans. They've been great all year. To play in front of them in the second leg will be a huge advantage for us."
Panthers Radio, with Xynomix, spoke to Ollie Betteridge today to look ahead to the Elite League post-season.​
The Team GB international says that moral is high in the camp after a good week of practice and that everyone is in the playoff mentality ahead of their PredictorBet Playoff Quarter-Final against Fife this weekend.
Due to the Panthers finishing third in the EIHL standings they have the benefit of playing the second leg at home, Sunday April 7th at 4.00pm, and Ollie says that the amazing Panthers Nation can play a huge role in pushing the Panthers over the line and onto the finals weekend.
Ollie also picked up three honours at last Sunday's awards night where he was named the GMB, British and Fans Player of the Year and he speaks about his feelings, and grattitude, at taking home the trophies.
Hear Ollie through the Radio Buzz section.
You can see The Nottingham Panthers for the final time this season as they look to advance to the PredictorBet Playoffs final four in their Quarter-Final second leg THIS SUNDAY (April 7th - face-off 4.00pm) againt the Fife Flyers. You can book your seats by visiting the Motorpoint Arena box office, calling 0843 373 3000 or clicking here to buy online.