Bid now for special shirt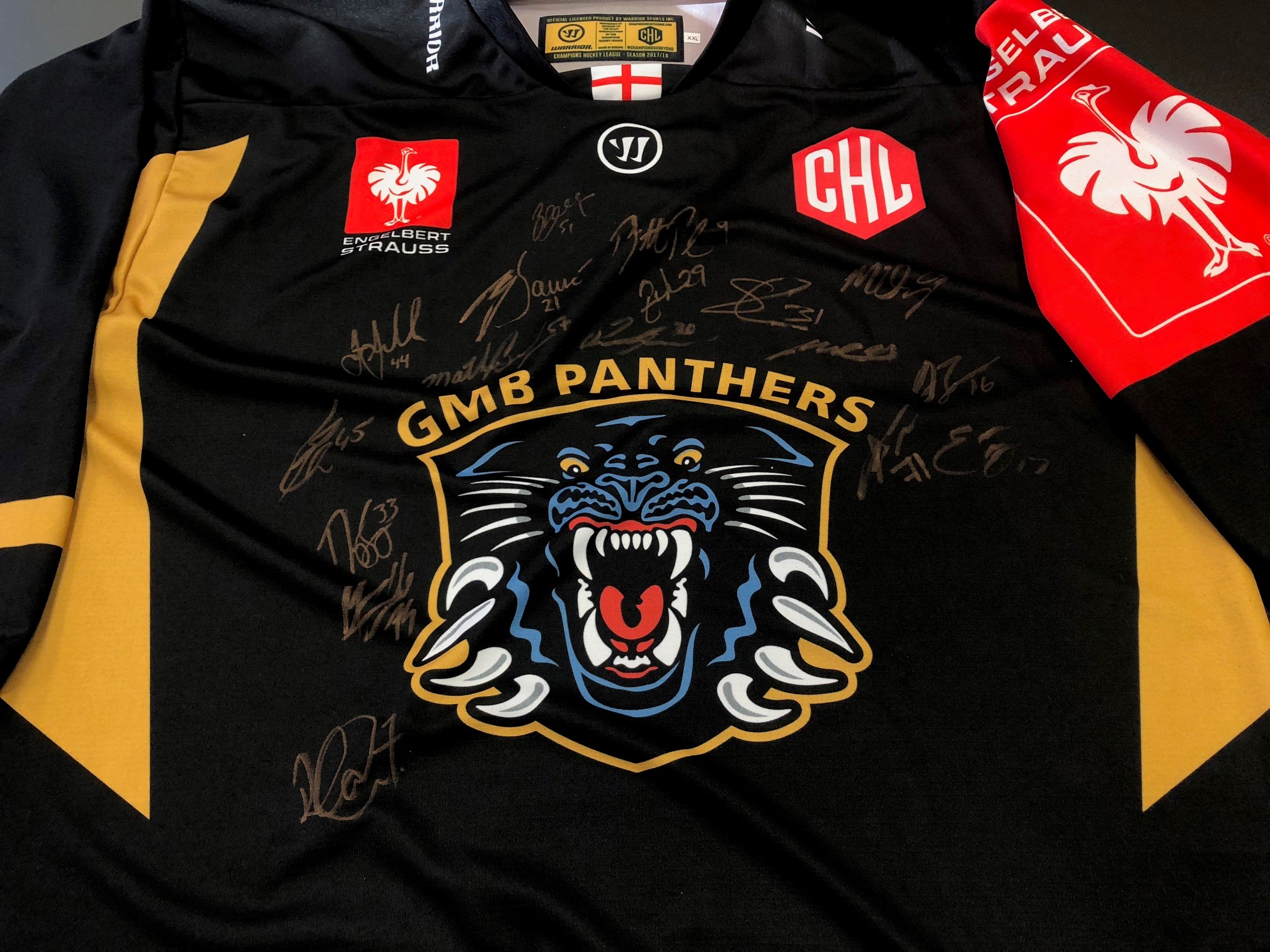 Long-standing Panthers supporter Tony Sherwood was presented with a signed CHL jersey last season.
The black designed shirt was signed by the Panthers team that did so well in Europe's top club competition.
Now, Tony has given the shirt back to the club to help us with our bid to raise funds for Autism East Midlands.
The shirt will go to the highest bidder. It is unique and will never be repeated.
Our thanks go to Tony and anyone who takes part in the auction.
To bid call the office on 01159413103 and leave your bid, your name and contact details.
Or you can e-mail your bid to info@panthers.co.uk
We'll bring it to a close in the middle of next week.