Big day dawns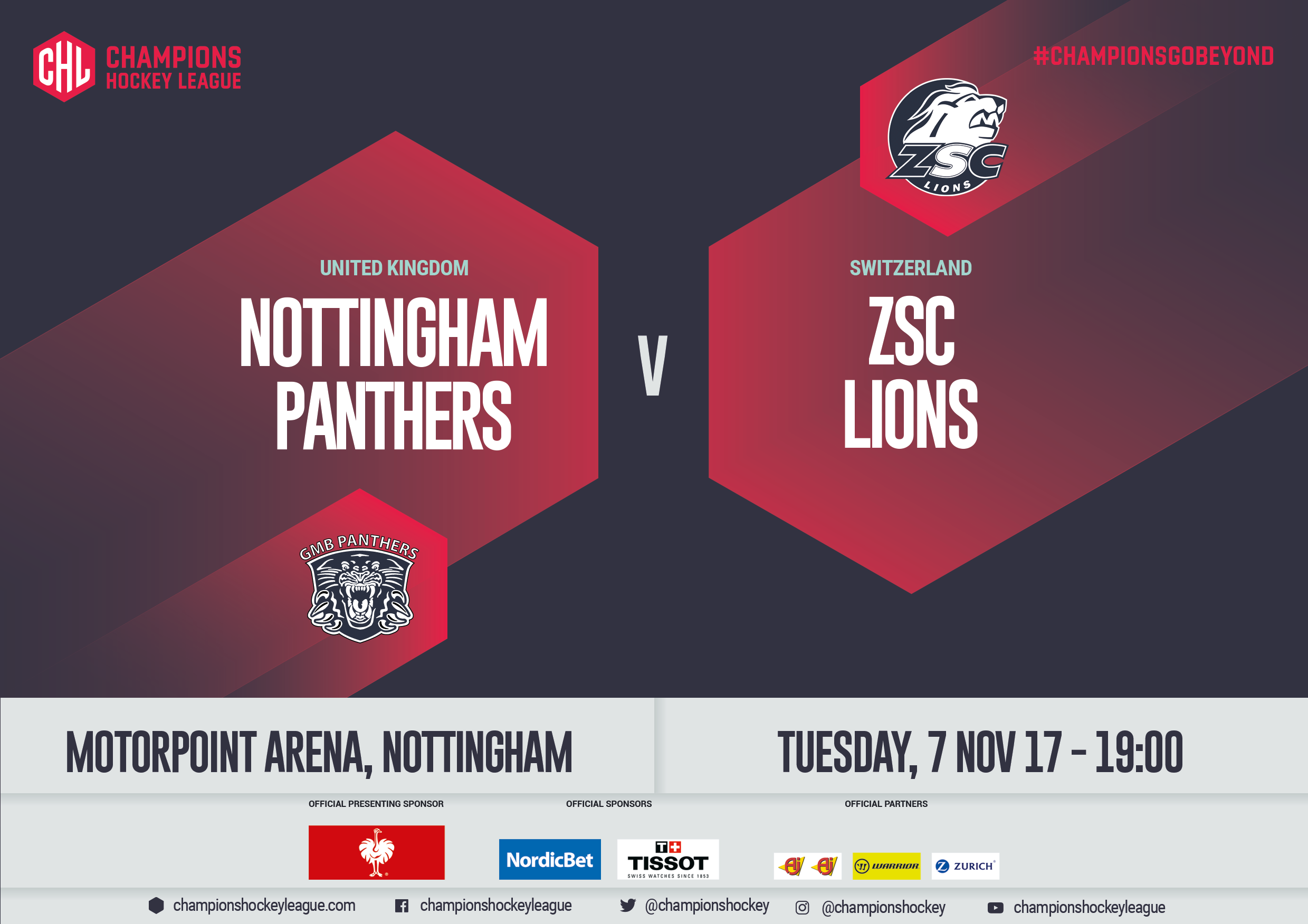 The GMB Nottingham Panthers arrived safe and sound in Switzerland last night ahead of their huge Champions Hockey League game against the Lions tonight.
It's the first time ever that a British team has reached the knock-out stages of Europe's biggest club competition.
Panthers' GM Gary Moran said today:"It's a thrill to be here. We had a look last night and it's a massive barn with the seating well back. It reminds me of when they built a rink inside the big Birmingham arena all those years ago and Panthers went there and won the cup.
"Lions are a huge club with a big budget and big stars in their line-up, but the Panthers have been the story of the competition so far and everyone seemed pleased to see us when we arrived.
"The Beeb have got a guy with us and he's doing radio and all sorts of coverage and that just underlines what a big deal this game is for British ice hockey.
"There were fans on the 'plane and we've already seen others in Zurich. It's going to be a big night and whatever happens the Roy of the Rovers Panthers have done everyone proud just by getting here, but we don't like to think we're finished yet.
"The boys have got practice on the arena ice this morning, then lunch, then a gameday nap, then it's the big one. This journey has gone well and fingers crossed the bigger journey, our European adventure, has got some more twists and turns yet!"

You can welcome the Panthers home from their latest European bid when they take on Guildford in the Elite League at home on Friday. Good seats still available. Friday at 7.30

SEE YOU THERE!