BIG game – BIG interest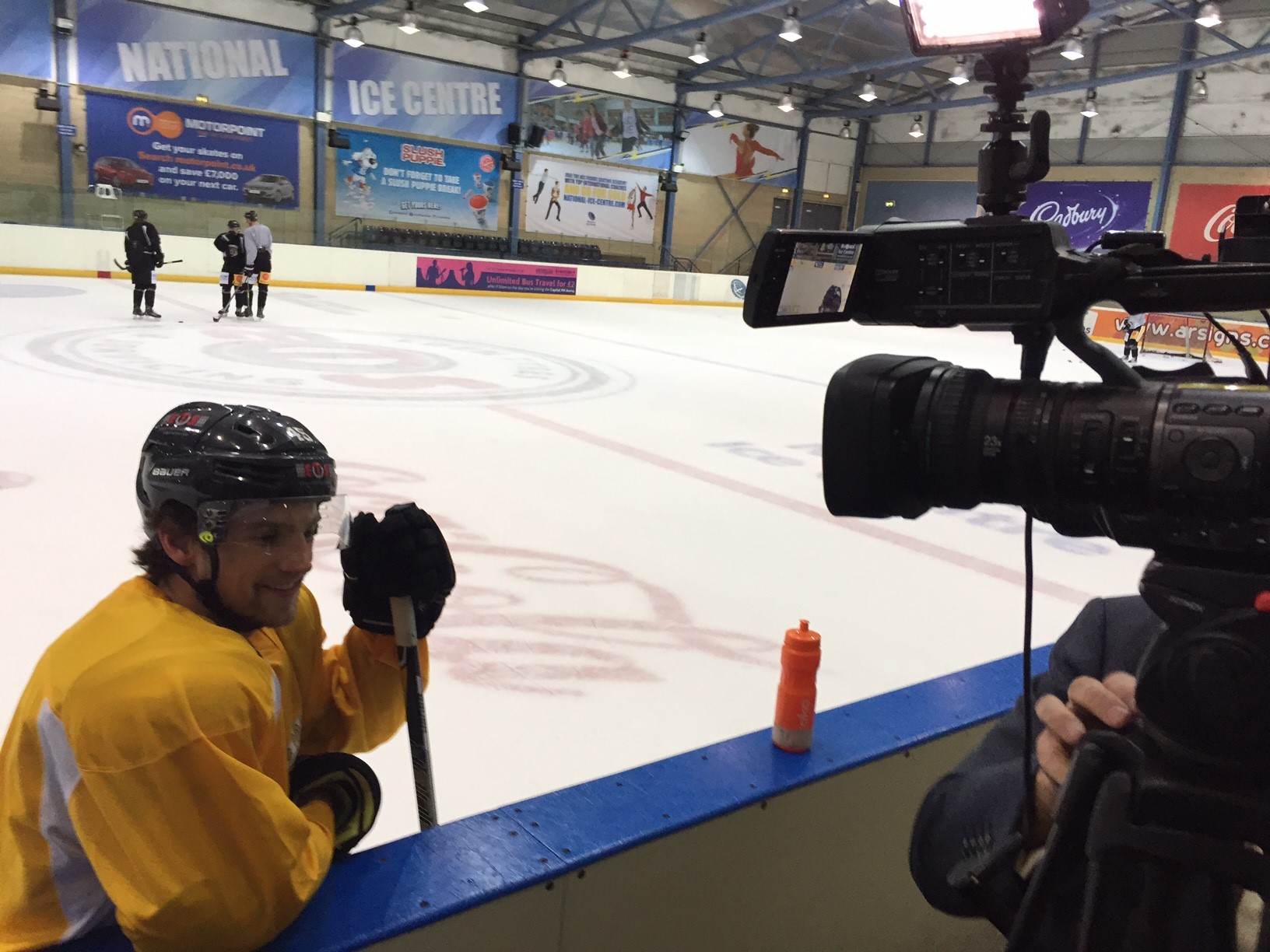 The media turned out in force to check out the GMB Panthers at training today, ahead of the HUGE Champions Hockey League game against Finnish team Turku tomorrow (Tuesday) night.
There will be seats available right up until face-off (7pm) and prices have been massively reduced for the encounter with adult tickets starting at just £10.
ITV and BBC news crews were rinkside to record interviews with coach Corey Neilson, Yann Sauve and captain Steve Lee today.
The game could see the biggest upset in CHL history if Panthers, with the backing of their fantastic fans, can repeat their home wins over the Swiss and the Czech opposition they will become the first British team ever to reach the knock-out stages of the competition.
Good luck messages have been coming in from across the globe and around the country.
It is going to be a great game and it could be a great night for British hockey.
You will be able to pay on the door. SEE YOU THERE!