Biggest crowd of the season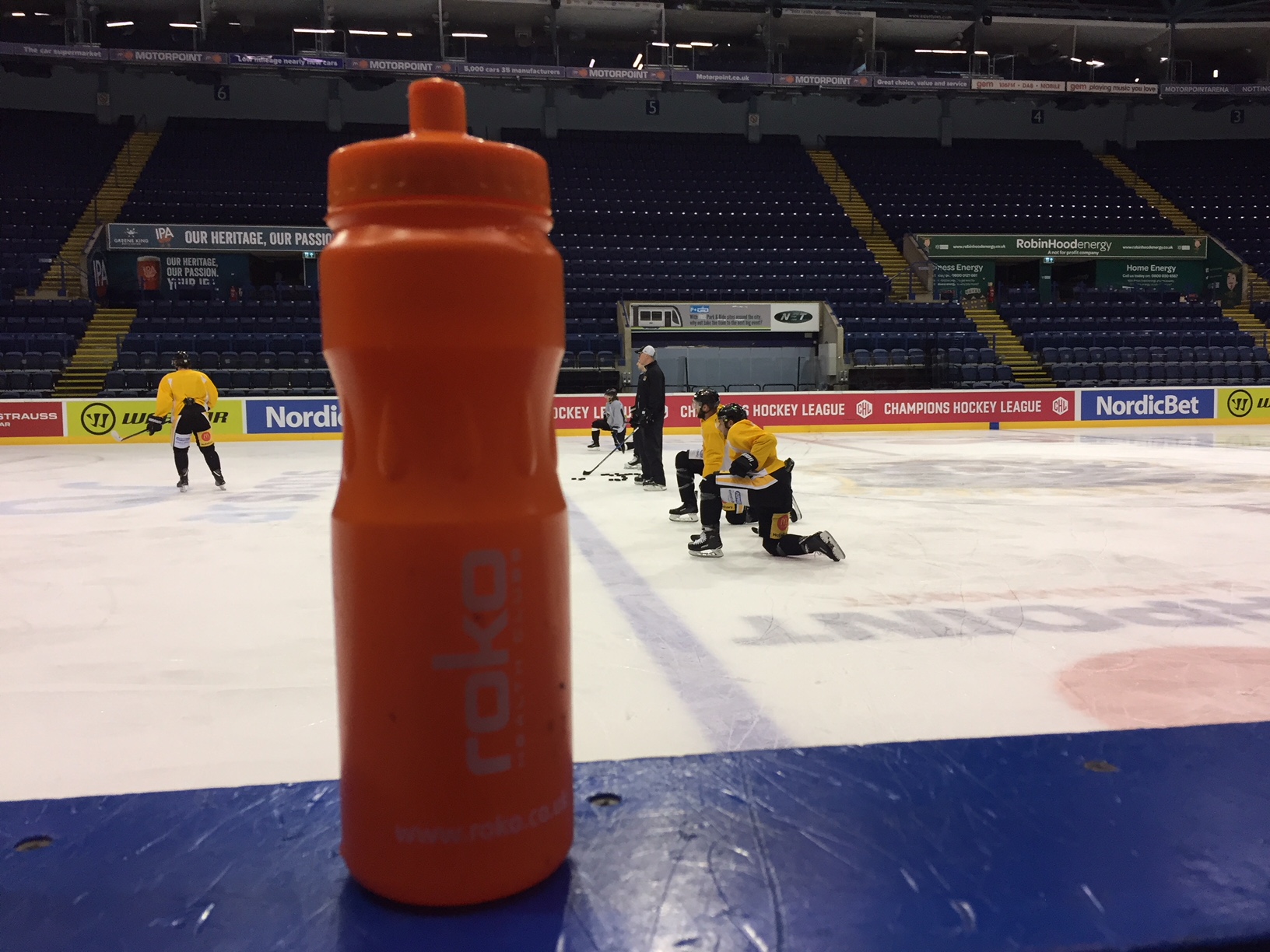 After a workout at ROKO, GMB Panthers head coach Corey Neilson made it optional on-ice training today and urged those that wanted extra rest to take the rest of the day off.
Half the team was on the ice and most of the others were stretching and working out in the locker room area. "They're keen and enthusiastic, that's for sure," said Neilson ahead of Saturday's big Challenge Cup game at home to Sheffield, which is heading for a sell-out.
Panthers will go into the game as Champions League group winners after last night's result between Bern and Mountfield which came after Nottingham's four European win in a row against Turku on Tuesday.
"That's pretty amazing, to win the group, against those teams, we're all very proud," added Neilson.
Tickets for Saturday's clash between the biggest of rivals are selling fast. The box said this morning we're down to less than four hundred in the bowl already.