Billingsley on Panthers TV - 08/02/19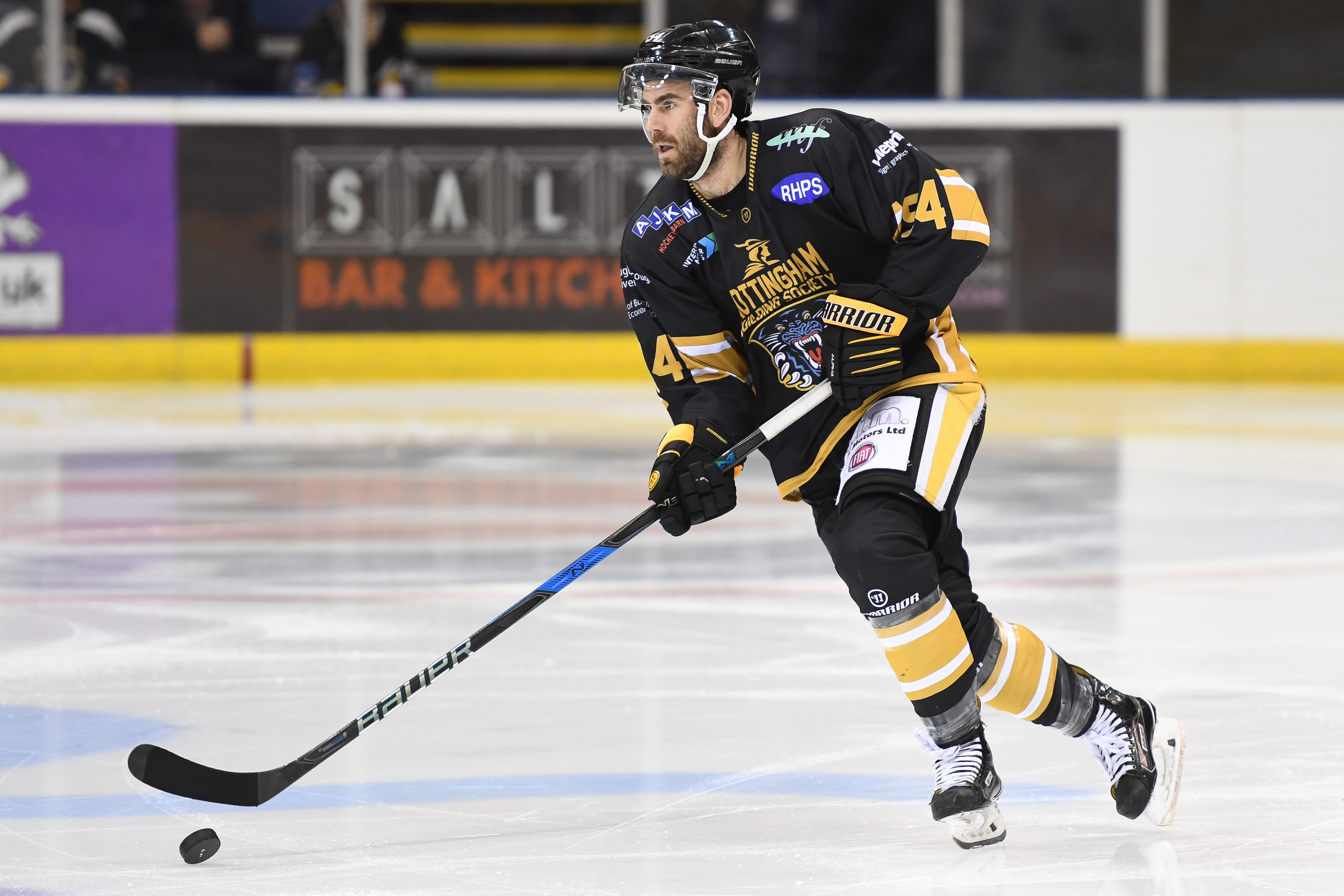 "Sheffield's always a big game, we love going in there and having a good game. Then Belfast on Sunday, we owe them a good one. We're really looking forward to it."
Panthers TV, with the GMB, caught up with Tim Billingsley as he left the ice once training had come to a close earlier today.
The defenceman made his debut for Team GB, on Wednesday night, in the International Challenge match against Dinamo Riga on Wednesday night and said "it was an honour to be able to go to that camp" and that everything about the experience, and the win over the KHL side, was "just awesome."
He also looks ahead to the weekends games against Sheffield (7.00pm face-off in Sheffield on Saturday night) and Belfast (4.00pm face-off in Nottingham on Sunday evening, click here to purchase your tickets) saying that the team are "really looking forward to it" as they look to build momentum ahead of Thursday's Challenge Cup Semi-Final second leg.
With Jaynen Rissling suspended and Dylan Olsen (lower body) on the sidelines Tim has found himself partnered with Gui Lepine on defence and says he's enjoyed playing alongside the big French-Canadian.
Hear the interview in full through the link in the Panthers TV section.
You can purchase your seats for Sunday's game against the Giants, and the Challenge Cup Semi-Final against Guildford on Valentines Day, by visiting the Motorpoint Arena box office, calling 0843 373 3000 or clicking here to buy online.