Black strip under the hammer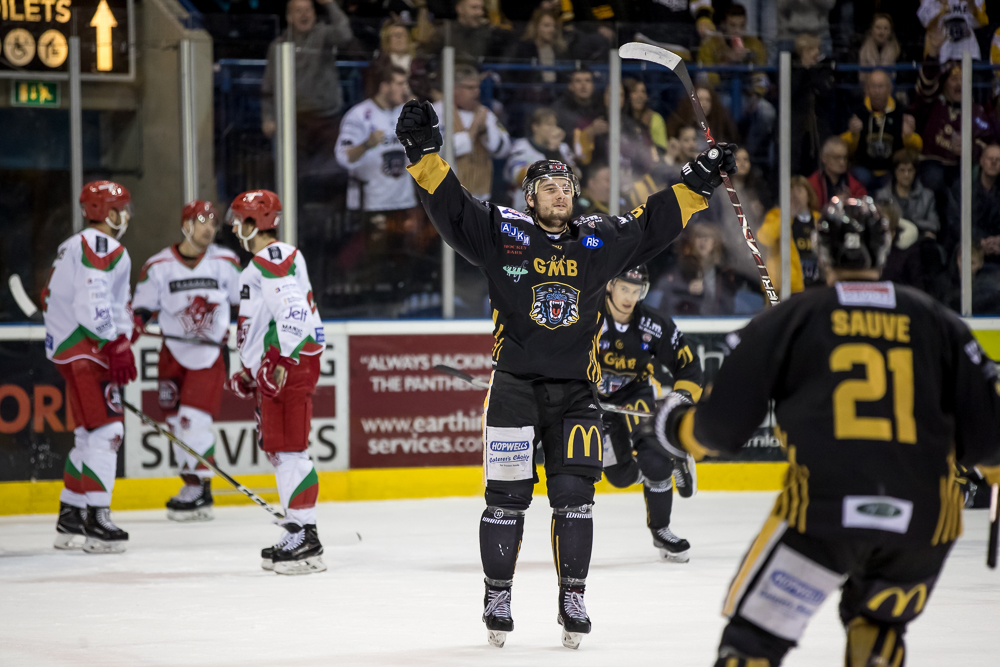 There's an auction sale of black gameworn jerseys in Encore Bar from half-past-three this afternoon.
The shirts have all be signed by the players and there's a full list available PLUS two unsigned shirts from Brisebois and Shalla AND a special unique never-to-be-repeated shirt which is being sold for charity.
The auction action starts at 3.30pm meanwhile, the big match starts at seven o'clock. It's the second leg of the Predictorbet play-off quarter-final with Belfast leading just 4-3 after the first leg.
The box office is open now for what promises to be the biggest game of the season. See you there!