Both parties looking for big finish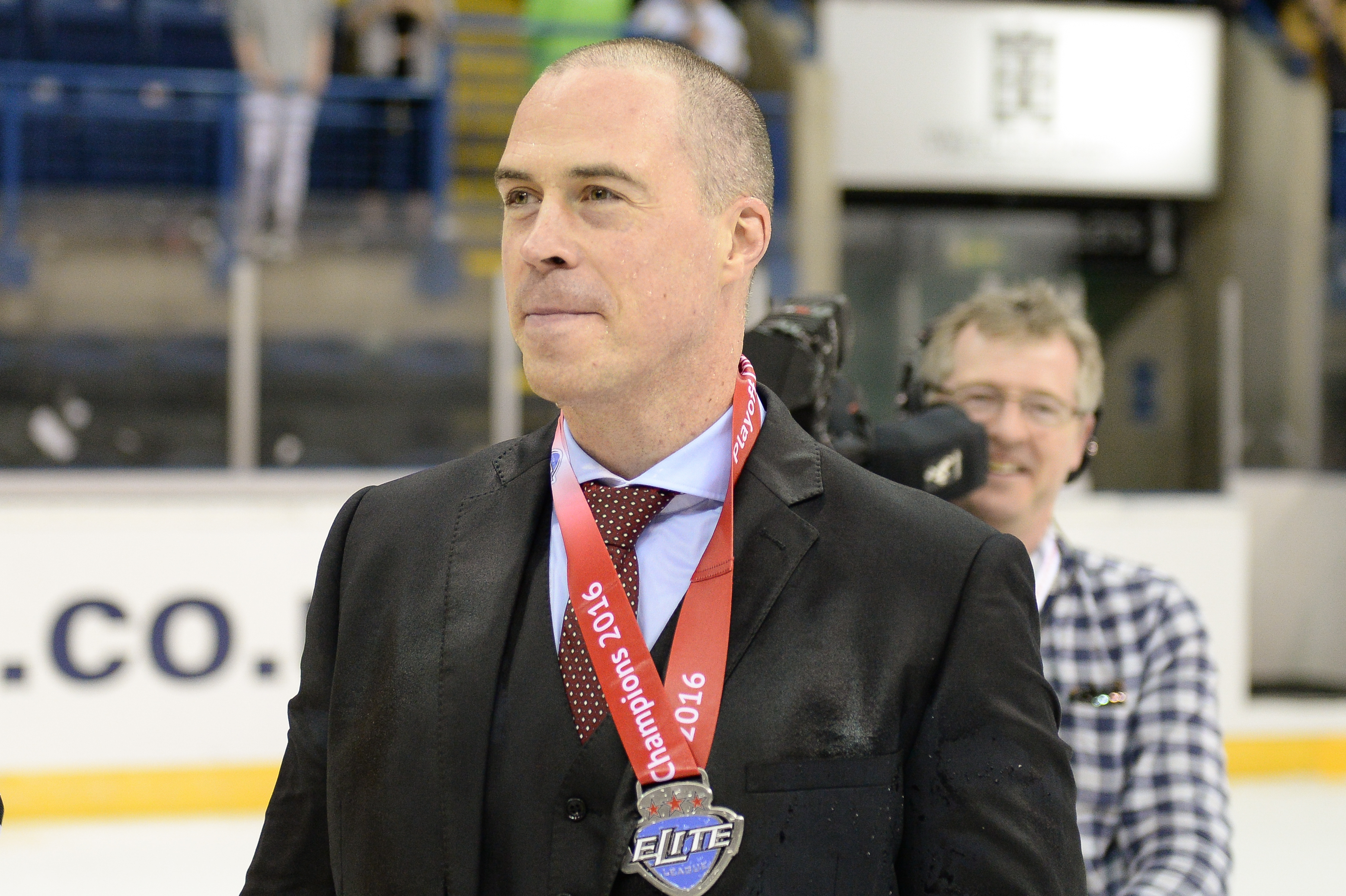 GMB Panthers' head coach Corey Neilson and the Nottingham Panthers are set to part company at the end of the current campaign.
The club can't thank Corey enough for all the success he has brought to Nottingham during his time in charge and will be backing him, as ever, to the hilt for the remainder of the current campaign.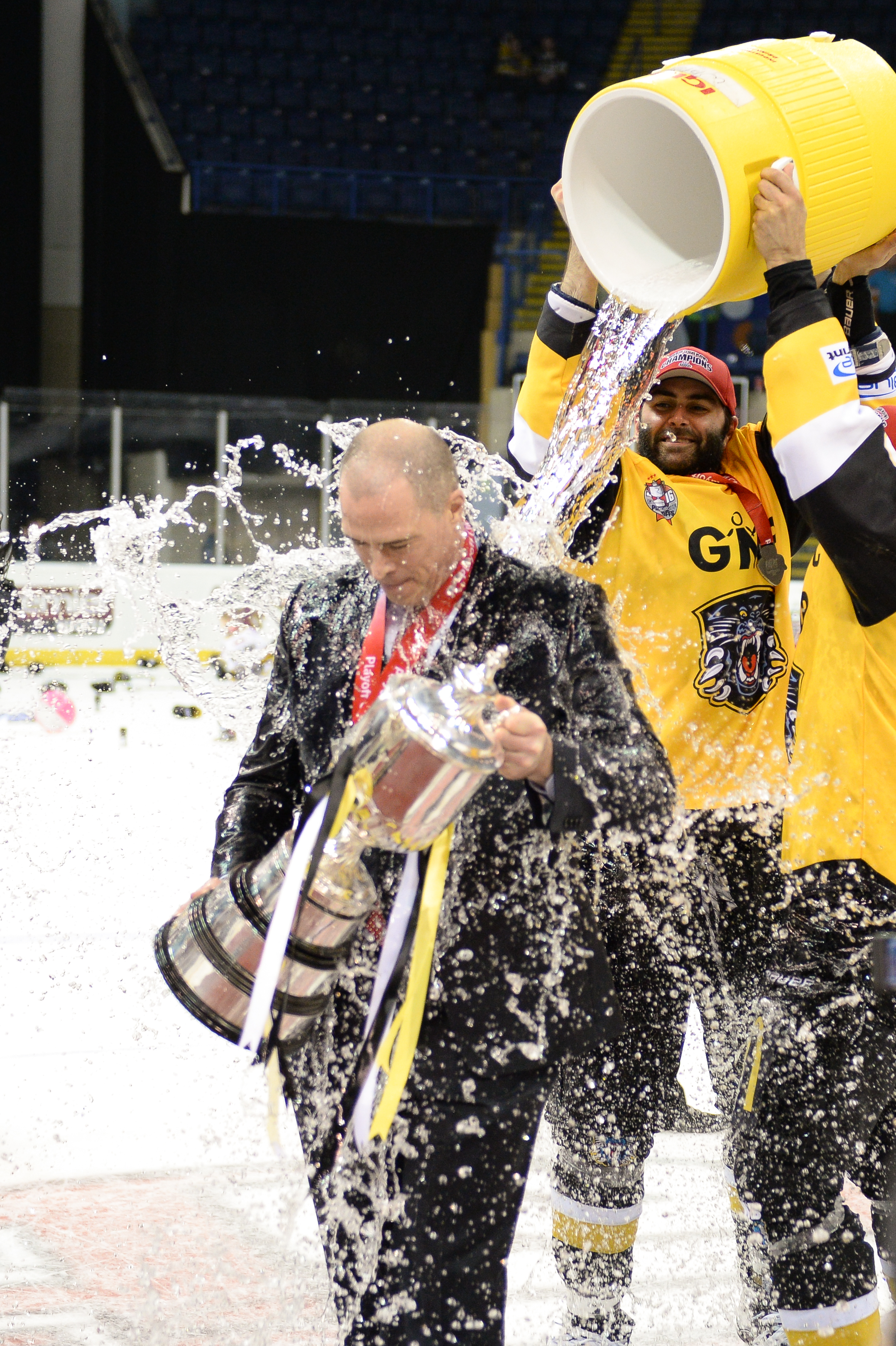 The coach is under contract to the end of the 2017-18 season but the decision has been taken to make an early announcement that the club has decided there will not be a renewal after that time.
Corey arrived in Nottingham as a player (2006-7), became a player-assistant coach, then player-coach and then coach. His number (#77) was retired by the club and will forever be a reminder of the massive contribution he has made to the team's amazing progress.
The club has grown during his tenure and has lifted trophy after trophy including a grand slam in 2012-13. Panthers have dominated the Challenge Cup under his guidance and they have lifted the play-off crown on numerous occasions as well.
He has been a joy to work with but it is felt that the time is now right for both parties to go their separate ways.
The aim now is to do well in the run-in and the play-offs and end his time in Nottingham on a high.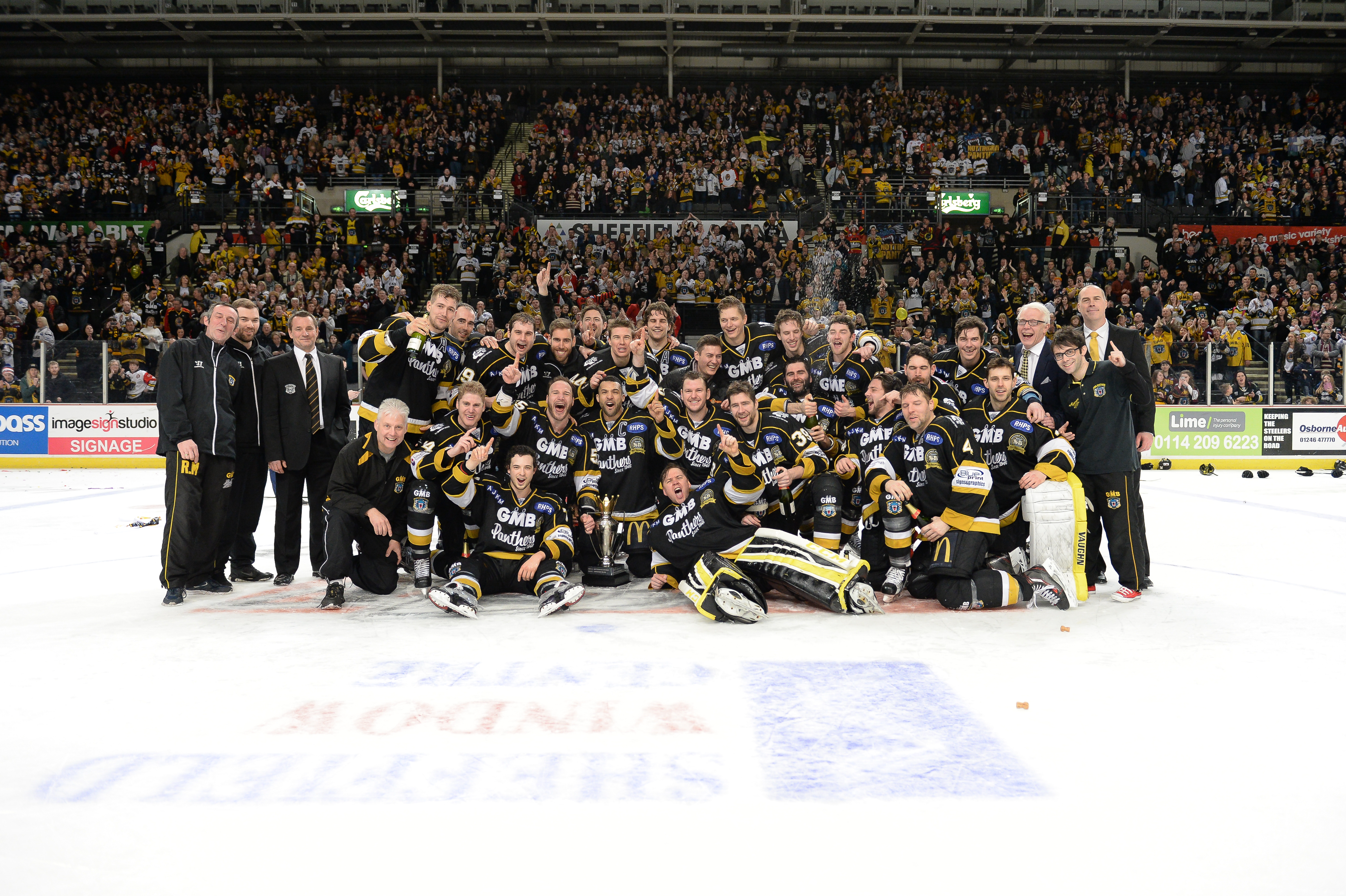 This season started so brightly with the best ever performance by a British team in Europe's top club competition in the Champions Hockey League. Panthers led the Elite League standings as well for a time, but results tailed off and although there have been signs of revivals, the consistency has been lacking game on game.
It goes without saying that the Panthers wish Corey every success in his future career and we wish his family well.
It is hoped and anticipated that an announcement on a fresh face in charge will be made at the end of the current season.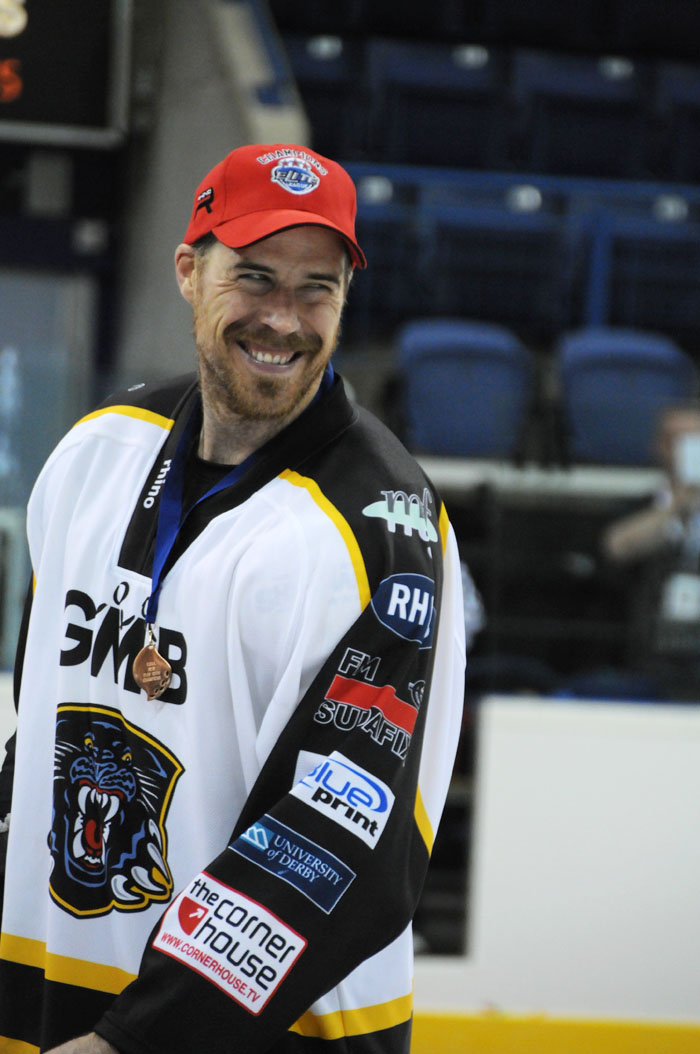 Meanwhile, coach Neilson reacted to the news with this:
"It's been one hell of a ride. I was originally signed as a player with huge expectations. I struggled initially between balancing my personal production and the team's goal of winning. The fans wanted more, they always do… I figured it out and changed my game to be a defence-first guy and we went on to play-off glory. The boos changed to cheers. It was my first taste of a championship in Nottingham. Winning here is like a drug. I wanted more.
"The club decided to extend my contract. My wife loved being back in the UK… close to her family and my boys were settling in. I've always been a person who reflects more on the positives than the negatives and that is why I've typically been with organisations for so long.
"Year two brought a new challenge with the exodus of PC Drouin I got the opportunity to be a player-assistant coach. I was always a bit of a nerd when it came to systems, tactics and drills. It is something I've loved since an early age when I worked as a hockey instructor at 15. We made some tactical changes and won the Challenge Cup.
"In year three I was hired as player-head coach. Everything was so new and exciting. We changed the Elite League by moving a Brit to each line and going with three good lines. The game sped up and our opposition teams had to adjust to what we were doing. Sure, I played too much, but it was exciting and fun to watch the Panthers play.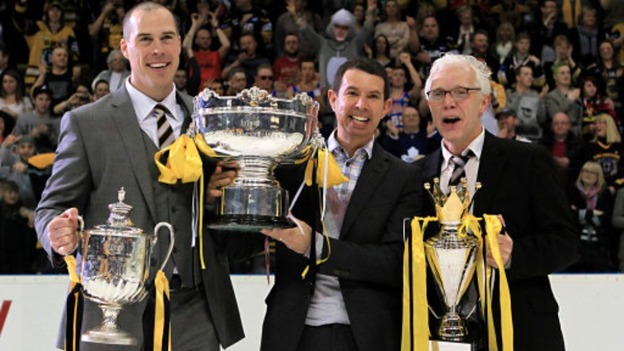 "We went from playing a defensive system to being an attacking team. I remember losing something like 9-7 to Belfast at home and getting applauded off the ice by the fans for our relentless effort. We were growing, we were learning, we were building a brand… Sexy Neilson Hockey (cheers Thommo) was born.
"From that point we made strides season upon season. Tactically we were improving and the organisation became league leaders in innovation (British development academy in Canada, strength and conditioning coach, etc). Our exciting style of play really contributed to the fanbase growing year upon year which in turn led to a bigger budget. All of it snowballed into us piling up a ton of championships, including our beloved Elite League Title.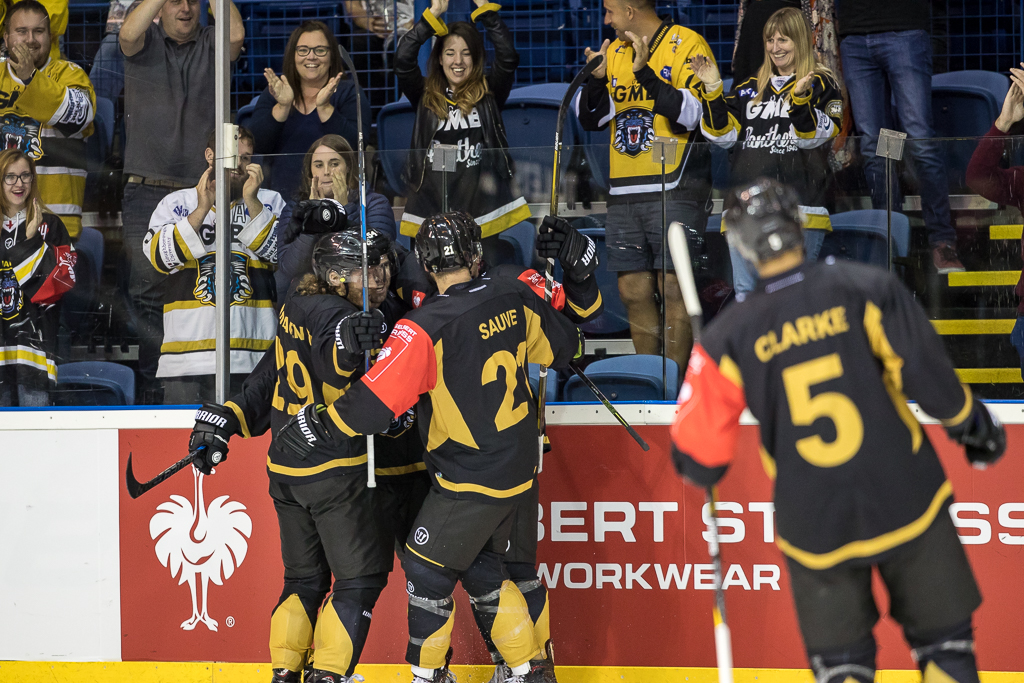 "Our next step was: to compete in Europe, have success in Europe, and then have glory in Europe. With a depleted player group we won a Continental Cup, which put the Nottingham Panthers on the map. The Champions Hockey League last 16 qualification has been the club's crowning achievement. For the last seeded team to do what we did in Europe gave the league credibility and the Panthers prestige.
"I'm honoured to have my playing number 77 hanging in the rafters. I'm proud to have had a hand in developing great British players and, more importantly, great British men. I've brought in so many great heroes who've captured our hearts and played their role in our dominance. There's been highs… there's been lows… I've literally given my blood, my sweat, and my tears for 13 years to the Panthers.
"It's time for a new chapter both for myself to grow and the organisation. My contract concludes at the end of this season and it has been decided that it's time for a change. I leave immensely proud of how far we've come.
"I sincerely thank all those fans who've supported me both in the good and bad times. My family has made life-long friendships with some of you. Nottingham may continue to be a home-base for my family, but it's more than that as it has turned into our home.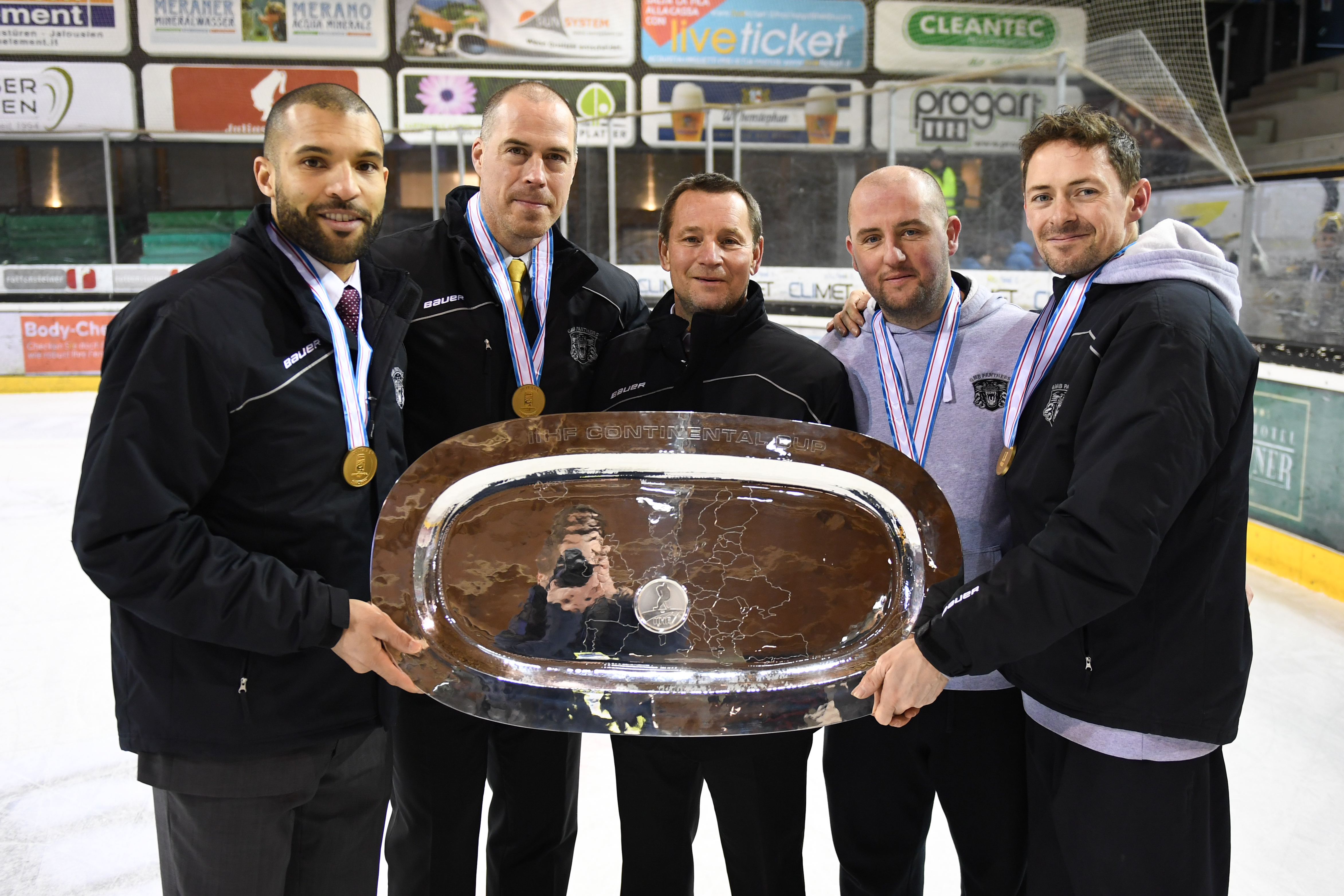 "Special thanks to Gary Moran who is a tireless servant to the club and a loyal friend.
"Special thanks to Neil Black who has stuck with me through thick and thin.
"Special thanks to Rick Strachan who's been my sounding board, a friend, and complemented me so well over the years. Special thanks to two of my closest friends Adam Goodridge and David Clarke who have been here since day one of my term. They are two of life's great people. The work these two have done behind the scenes for me and the organisation has glued the club and our teams together.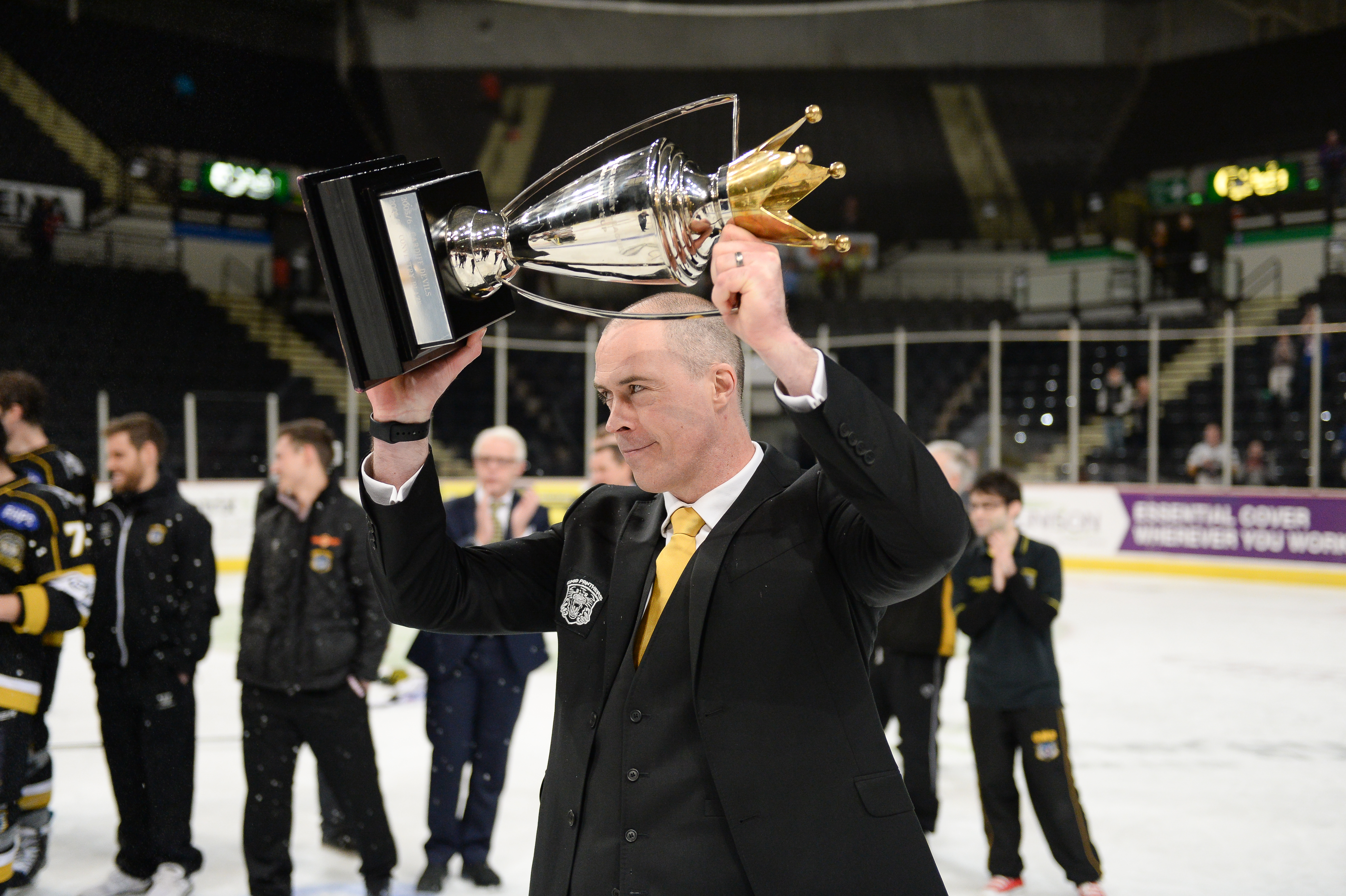 "Most importantly to my wife Joanne, you're my princess. The life of a hockey coach's wife is tough and you've conducted yourself with grace. You have been a rock. With all my heart I appreciate you.
"At the end of the day all good things come to an end. But we're not finished yet. I have been tasked to complete the season. I hope, during my time here, people have come to appreciate my core values of honour and integrity. This team is capable of excellence. Over the years I've given Nottingham my best and it will continue to the very end.
"Catching Cardiff in the league is improbable but making a great run and finishing second is a more realistic goal. We need to get on a great run of performances and earn a final playoff championship. That would be the most fitting way to end my term and I am committed to everything that needs to be done to attain it.
To conclude, Nottingham will always hold a special place in my heart. I will watch from afar and be cheering the Panthers on."