Brad Moran bids farewell and thanks fans in Nottingham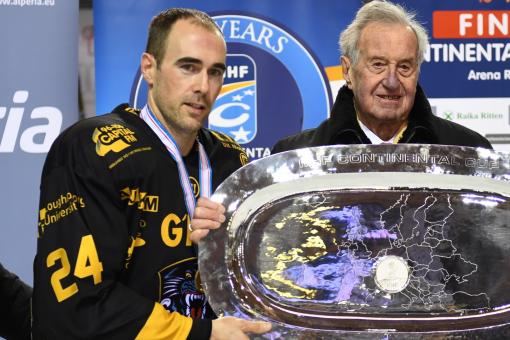 Last season's Panthers' captain Brad Moran bids farewell to the city in the next few weeks and calls time on his professional playing career.
Speaking on Panthers' Radio with Xynomix he's asked us to pass on his thanks to the fans saying his two years in Nottingham have been memorable: "We've accomplished some things in Nottingham ... and I'd like to thank the organisation for that."
After a pro playing career that started with being a Buffalo NHL draft pick and included games in "the show" with Columbus and Vancouver as well as stints in the AHL at the likes of Syracuse, Oklahoma and Manitoba before European clubs in Sweden and Austria, Brad is now looking for a fresh challenge but expects to be involved in ice hockey one way or another. Having two sons who play the game he knows he's going to be spending a lot of time in ice rinks back home one way or another.
Brad has been studying at Loughborough University while playing for the GMB Panthers and was full of praise for that programme too.
Hear him now on Panthers Radio, just click on the link on the right