Bratwurst on the menu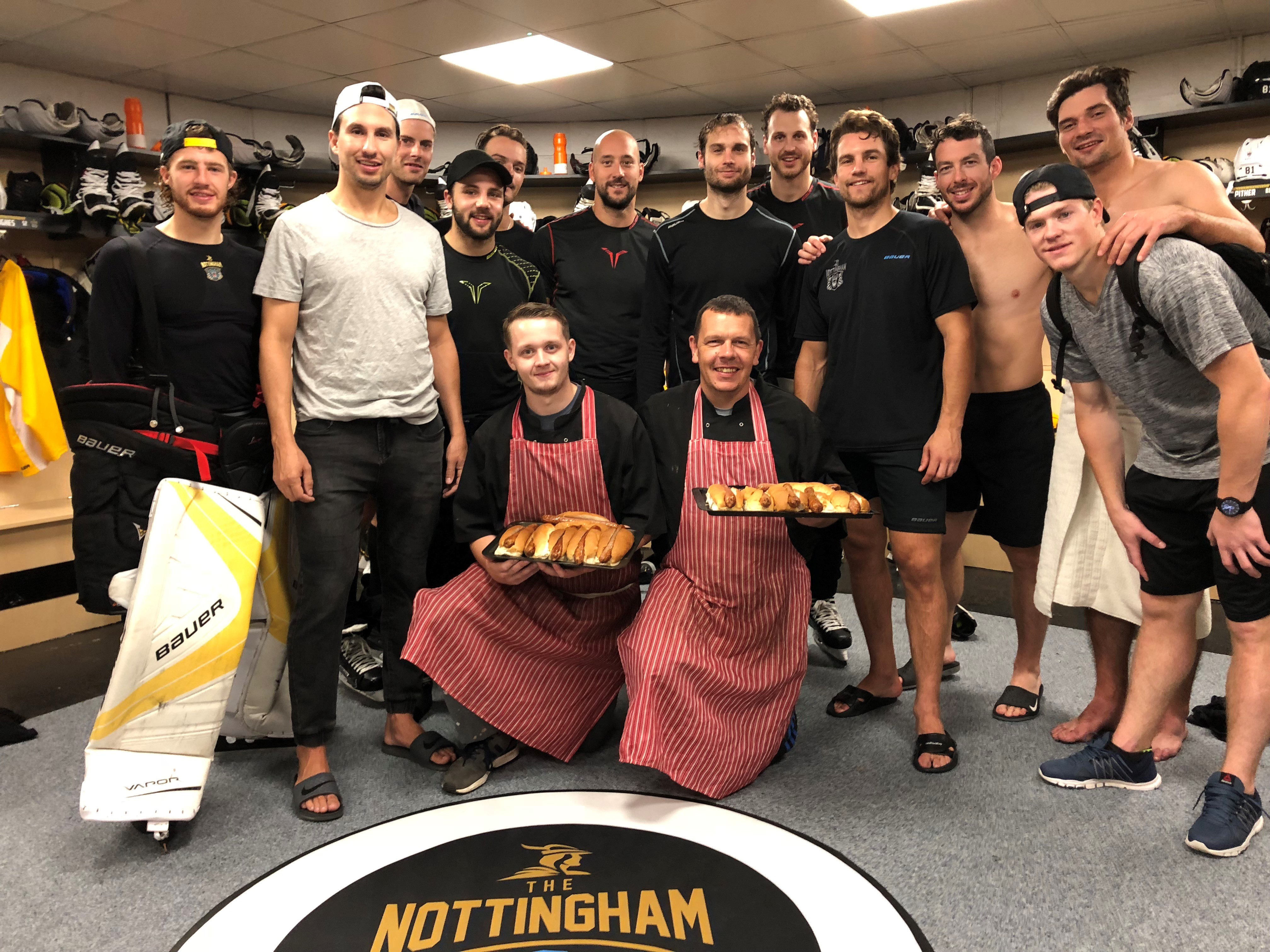 Beedhams Butchers on Mansfield Road at Sherwood, headed up by award winning butcher and former Panthers' winger Johnny Pusztai, cooked up a treat for the Panthers today in the shape of a pile of hotdog sandwiches featuring their special bratwurst German sausages.
Joel and Steve from Beedhams delivered the food to the locker room at the end of today's on-ice practice session along with a load more of the sausages for the players to cook later at home.
Said Johnny today: "We thought it might be an idea for the players to get their teeth stuck into something German to get them in the mood for this weekend's international challenge matches in Nottingham when not one, but two German sides will visit the Panthers. I hear the boys had been training hard and were ready for a snack when they came off the ice. Everything went off the trays very quickly, almost as quick as a slapshot hitting the back of a German team's net!"
This weekend Dresden and Fischtown are in town as part of the Internet Motor Parts Europe Comes to Nottingham Challenge Series. The games are on Saturday at seven and Sunday at four o'clock.
Both games will be played to a conclusion with overtime and penalty shots if needed to decide the winner.
Tickets for all games are on sale now. Call 0843 373 3000, visit the box office or click on the link to buy.
THE LOUDER THE ROAR … THE BIGGER THE SCORE!
SEE YOU THERE!