Brisebois set to return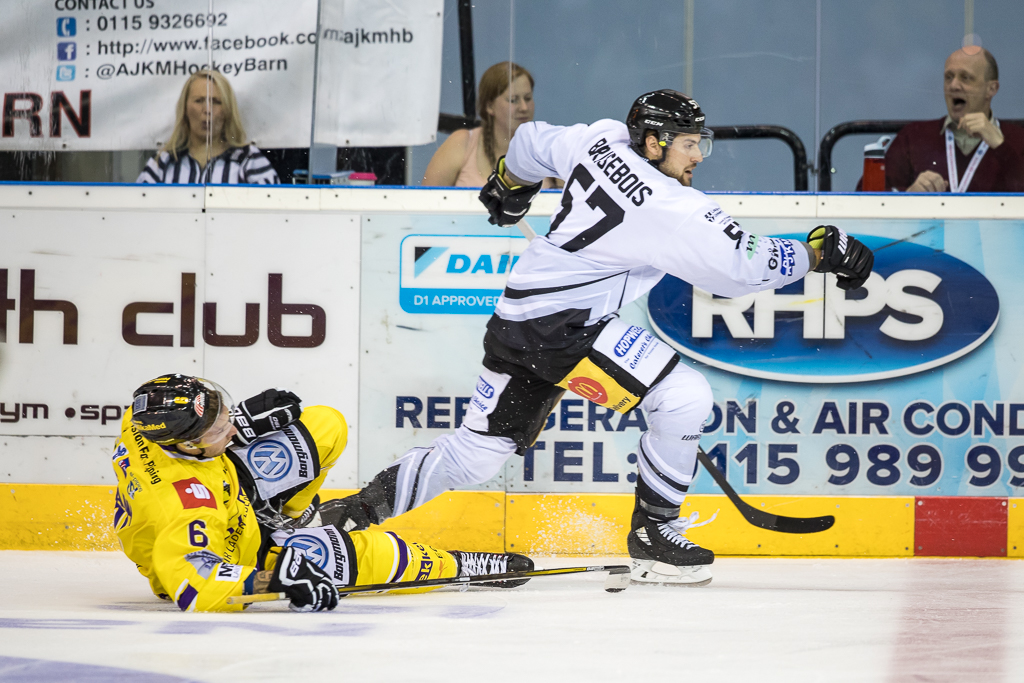 Defenceman Mathieu Brisebois is set to make his return from injury when the Manchester Storm visit Nottingham tomorrow (Saturday).
He was last seen in action pre-season and his return will be a welcome addition to the line-up as it releases the likes of Evan Mosey or Erik Lindhagen to forward duty.
Said head coach Corey Neilson: "It was an awkward injury, but the medical team have been thorough and we wanted to make sure everything was done to make sure he was fully fit.
"Pushing it he could easily have broken down and been back to square one, we had lots of bodies so we've have been patient and we hope once he's back, he'll be done with the problem for good."
Tickets for Saturday and next Tuesday's big CHL game against Turku are on sale now.
You can pay on the door but allow plenty of time to get through the safety checks and pick up your tickets.
You can also get your ticket by clicking the 'Buy Now' tab at the top of the page or call the box office on 0843 373 3000!