Brown: It's do or die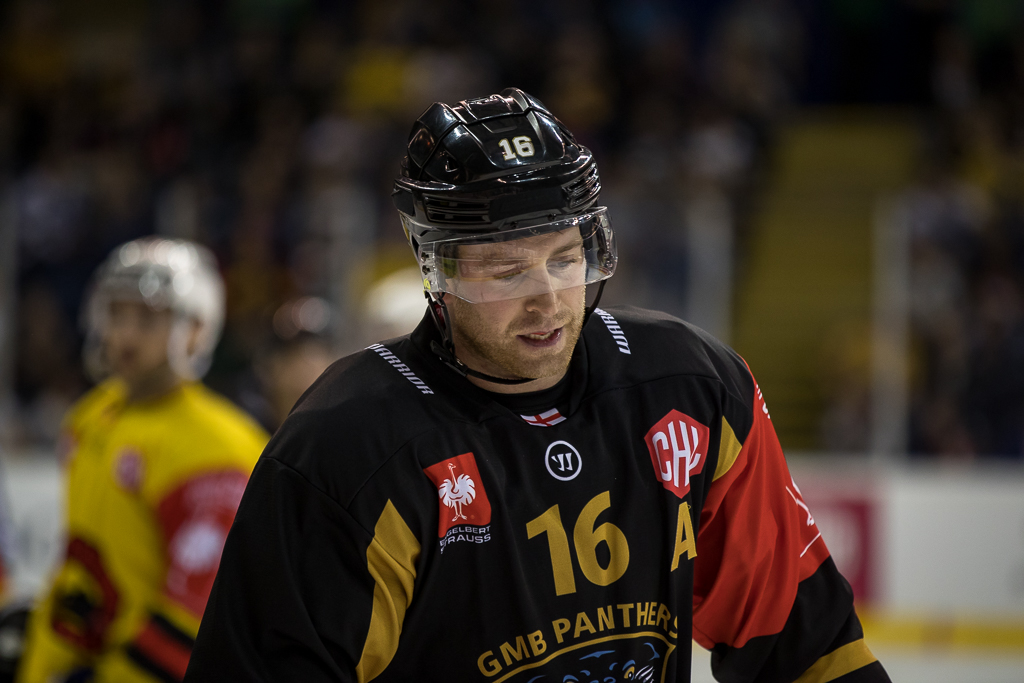 Jeff Brown and Brett Perlini are two thirds of one of the Panthers' most consistent lines.
Alongside the ridiculously talented but youthful Russian, Alexander Mokshantsev, the unit can do a bit of everything for the Panthers.
With goals coming from any of the three men (the trio were responsible for nearly 30% of Nottingham's EIHL scores this season), it's a lethal line going forward, but the defensive and physical mentality makes it a dependable line going the other way too.
Speaking to Dan Green on Panthers TV with the GMB, Brett Perlini described it as such, saying "Browny's a hard worker, Sasha's obviously very skilled and I just try and do a little bit of everything."
With Perlini lighting the crucial game-tying goal on Sunday, the unit are building some good momentum going into the biggest domestic weekend of the season, the Predictorbet Playoff Finals.
Neither man has taken part in the event, with Perlini playing stateside last season and Brown and the Panthers missing out in the quarter finals against Saturday's opponent, the Sheffield Steelers, last season.
However, they've both heard from guys in the dressing room about the atmosphere at UK hockey's premiere event, with 'Perls' saying "the atmosphere is supposed to be electric."
Sheffield denied the Panthers a place at the finals last year, and the men in orange have had the Panthers number for much of this season, especially at the Motorpoint Arena.
Boasting four wins out of five at the home of playoffs, any supposed benefit the Panthers gain from the playoffs being hosted in Nottingham would seemingly be invalid in this clash.
That record though is not lost on the Panthers dressing room, with every player wanting to get one over on their biggest rivals, even moreso than normally.
Jeff Brown said it best, describing the series as "we learn from the games we've played against them, but at the end of the day it's do or die."
Watch the interview in full, just click on the link below!
Videos