Challenge Cup Semi-Final Opponents Confirmed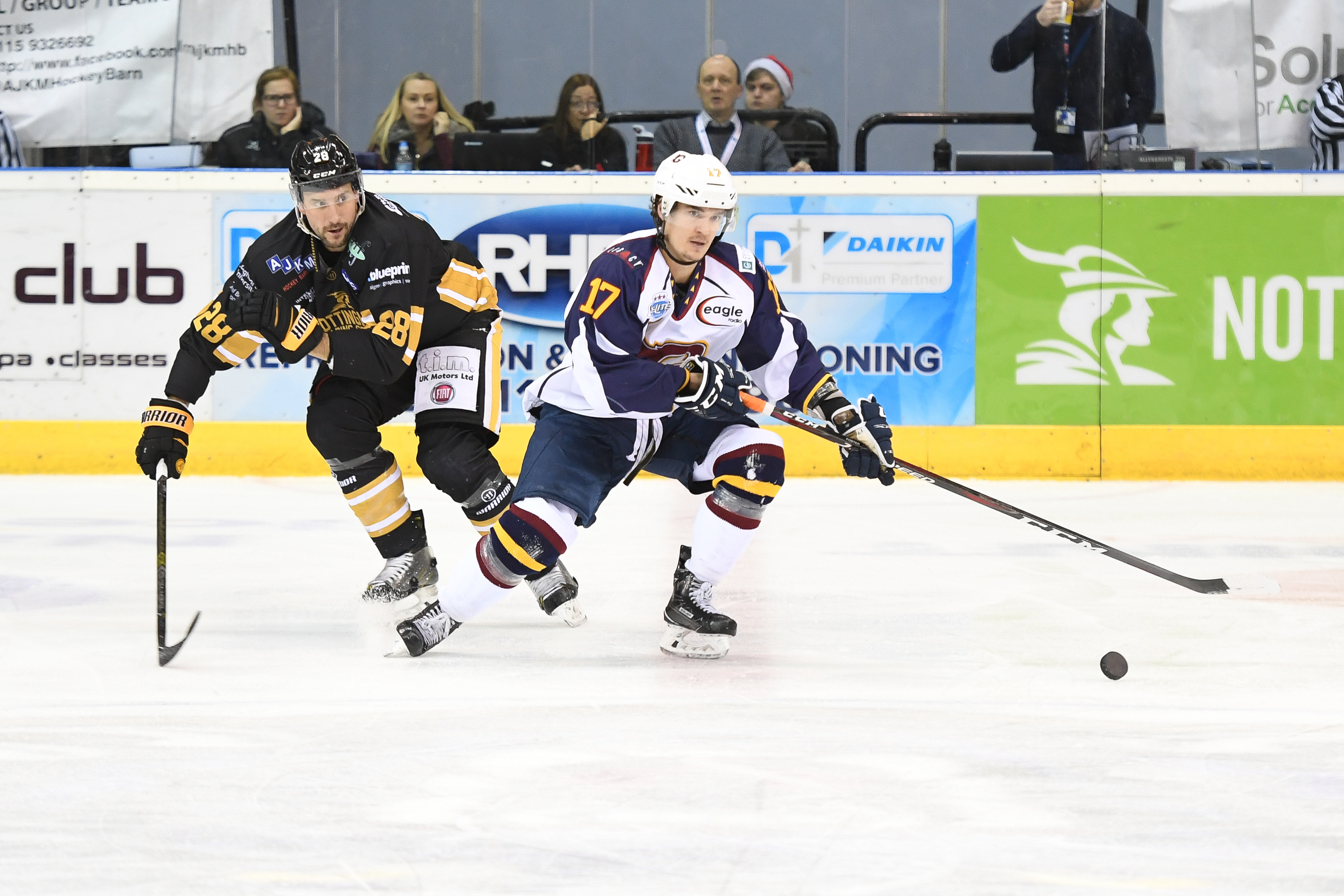 The Nottingham Panthers will take on the Guildford Flames in the Semi-Finals of the Challenge Cup.
Guildford advanced to the last four after defeating the Sheffield 9-8 on aggregate after a 4-4 draw in Sheffield last week and a 5-4 win in Guildford tonight.
Dates for the Semi-Final matches against the Flames will be announced in due course.
The other Semi-Finals pits Adam Keefe's Belfast Giants, the current holders of the Challenge Cup, against Pete Russell's Glasgow Clan. The winners of the Semi-Finals will advance to the one legged Final at the Viola Arena in Cardiff.