Check out social media for ways to vote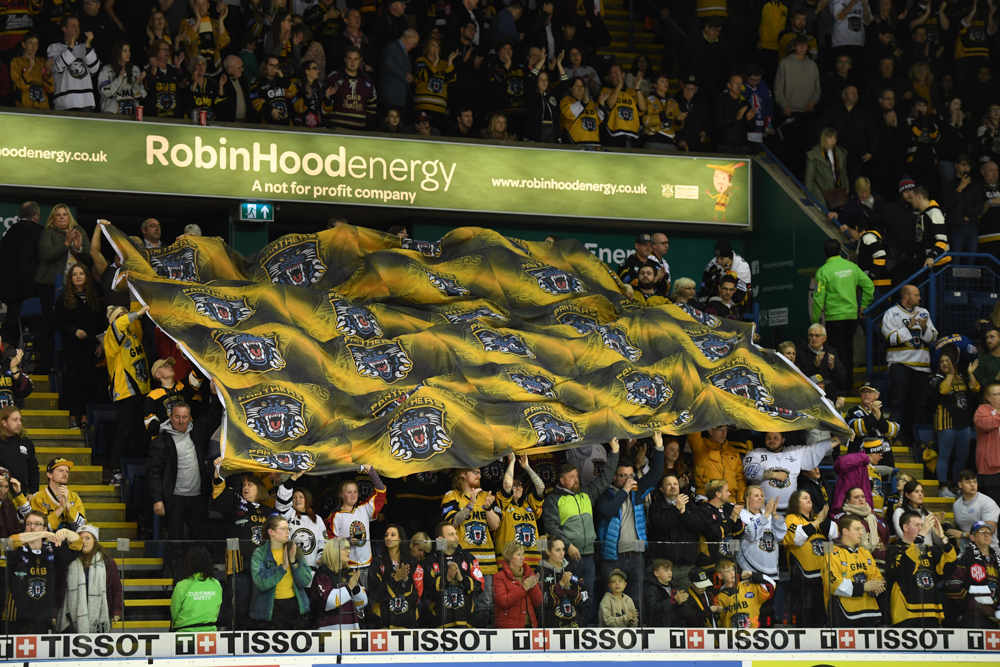 The annual fans' voting for the Nottingham Panthers' most entertaining player of the year and the fans' favourite player of the year is underway through our social media channels.
Fans who join in the voting will be automatically put into a draw and two of them will come out of the hat, with the winners presenting the fans' signed jersey mementoes to coach Neilson before Saturday's game against Sheffield.
Voting has been strong already and hundreds of fans have already made their selections. The shirts being signed by fans for Corey will be in the foyer at tonight's game against Milton Keynes for the second and last time.
Pictures of Saturday's presentation will appear in the next issue of the match magazine and it's a unique way for the fans to thanks to Corey who has played a massive part in the club's growth and success.
Tickets for tonight's game between the GMB Panthers and the Milton Keynes Lightning are on sale now. Fans will be able to pay on the door.