Christmas Shirt Winner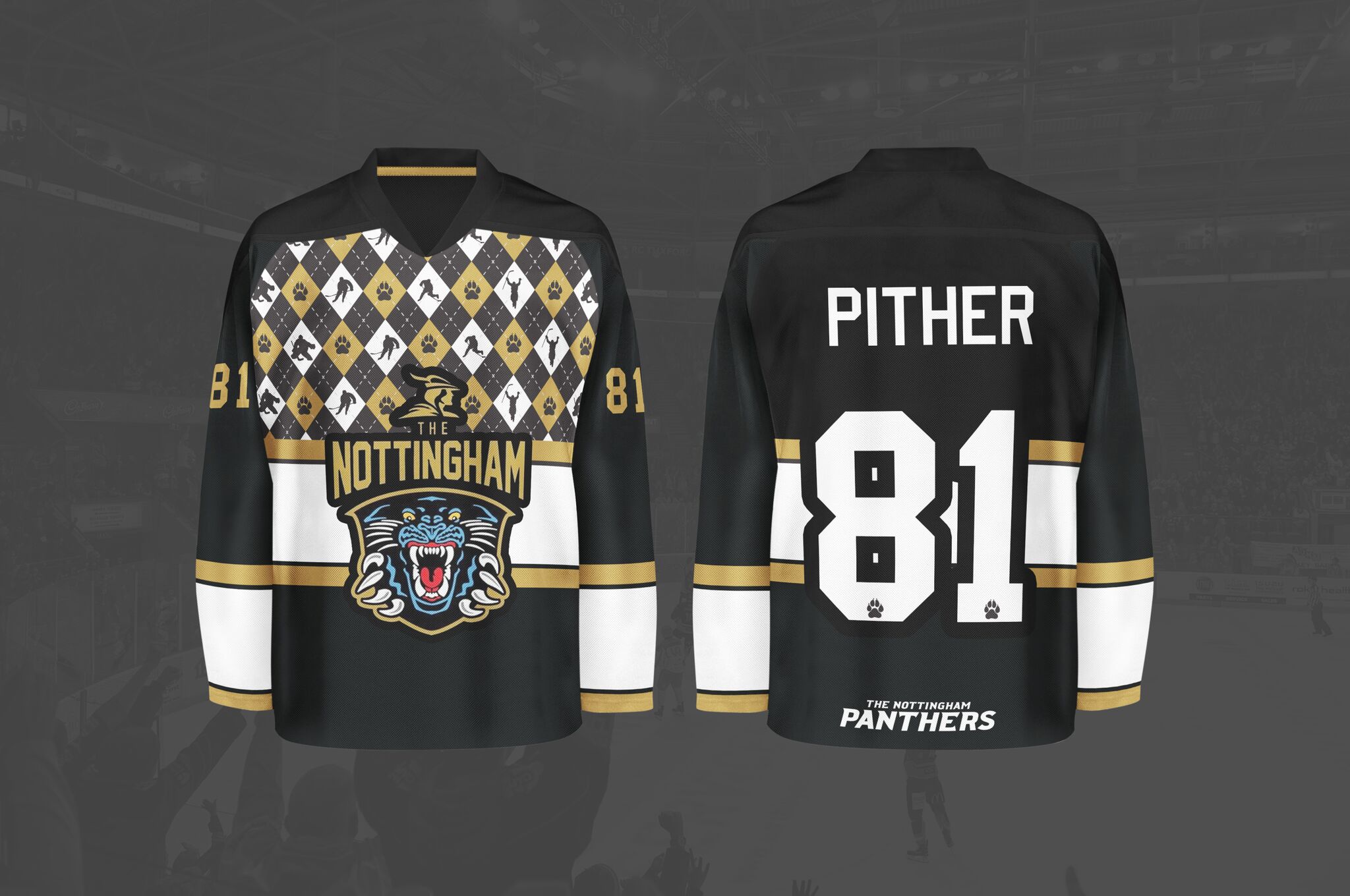 The biggest part of the fund-raising for Panthers' chosen charity each season comes in the form of the game worn Christmas-New Year jersey auction.
This year, Panthers are raising funds for Autism East Midlands.
And this year we threw open the design of the festive jerseys to the fans in a unique competition with the winner getting their own shirt made up with their name and number emblazoned on a game-quality shirt.
The response was phenomenal with hundreds of entries. The selection panel had a heck of a job to choose a winning design but in the end opted for something with a bit of everything that could be worn outside of the holiday period as well as looking like it fits at Christmas time as well.
Said Panthers' GM Gary Moran: "Some of the designs were so innovative and we had entries from youngsters aged six to sixty! It was amazing, we studied every design, every entry had been painstakingly thought through, and it was very difficult to pick.
"Just like on a TV talent show the panel all picked their top three, then we collectively went through ones that were similar to others in the past or that had something other teams had used and ultimately we came down to the jumper-type design of JOSH NOY, which every member of the panel said they would wear both in the holidays and throughout the year. It combines something new with a traditional looking Panthers shirt. So, Josh got the nod and the manufacturers are now on the case. You can't please everyone of course, but we're hopeful fans will like it enough to support the fund raising efforts for Autism East Midlands."
There will be a limited edition of 75 replica shirts in various sizes going on sale and then the team will wear the game shirts at the Boxing Day game against Sheffield and the New Year's Eve game against Coventry. The shirts will then be auctioned off. Every penny of profit will go to the charity!