Clarkie Memorabilia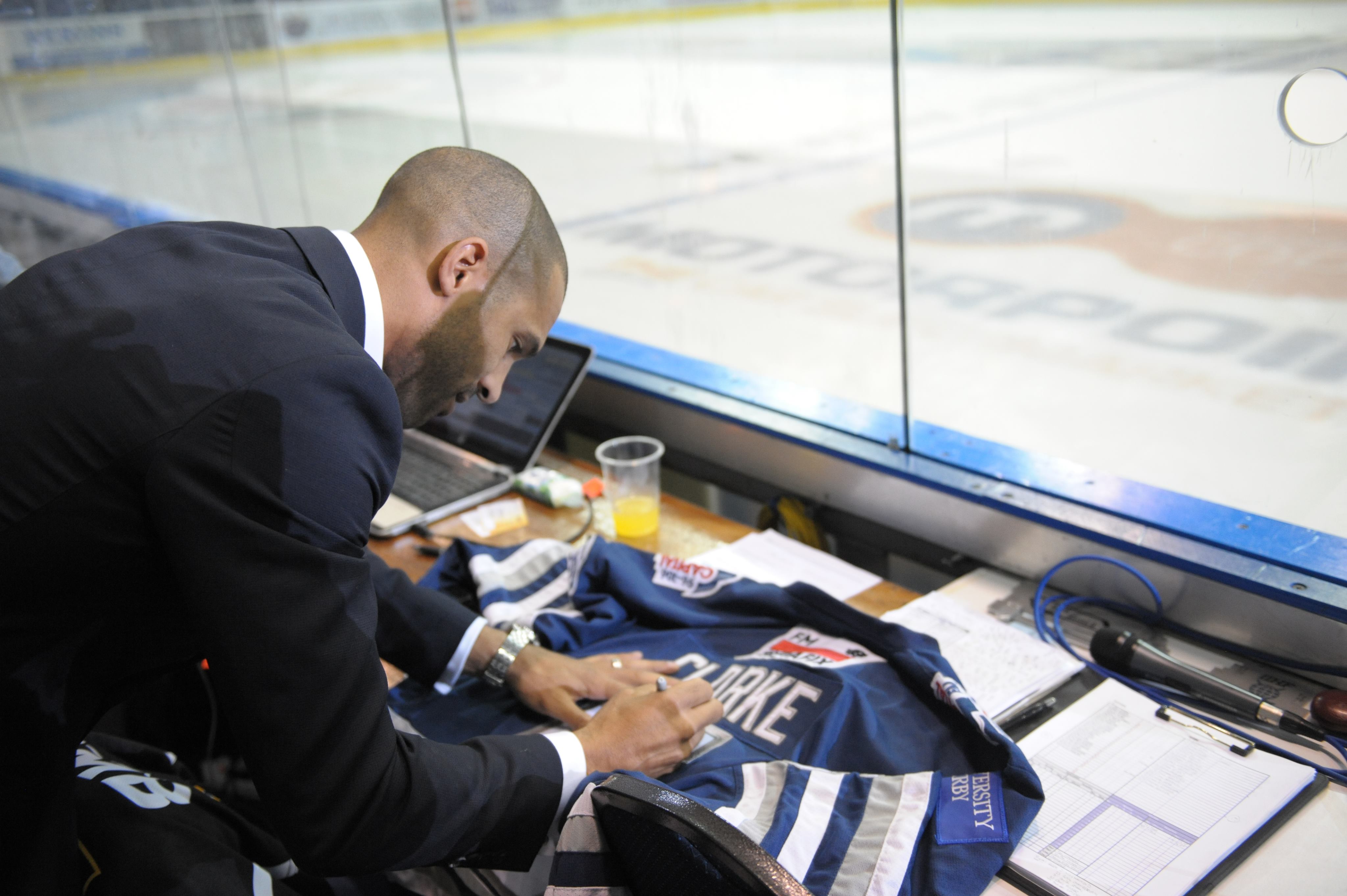 THE NOTTINGHAM Panthers' living legend David Clarke has thanked the club and the fans for their support at the official unveiling of the new team banner including his retired NUMBER FIVE.
The banner will hang at the stage end of the arena at home games and features all six retired numbers (3,5,10,11,22 and 77).
David was guest of honour at the home game last weekend and during his time in the building he signed a play-off championship winning banner and a unique "sample" shirt in blue and silver with the swoosh front of shirt logo. We've also got one of his locker stall nameplates signed and the three items are being auctioned off to support our chosen charity this season – AUTISM EAST MIDLANDS.
To bid you can call us on 01159413103 OR you can e-mail us at info@panthers.co.uk
We'll run the auction for a few days and keep everyone up to date with the latest bids as we move along.
It is a unique piece of memorabilia from a living Panthers' legend.
Meanwhile the next free prize match magazine draw will also feature a David Clarke play-off shirt alongside a Matthew Myers shirt. That draw is free to enter, just tear out the strip on page 31 of issue two of the magazine and hand it to any seller (fifty-50/magazine/shirt off his back) at the games against Glasgow and Cardiff.