Coach happy on all fronts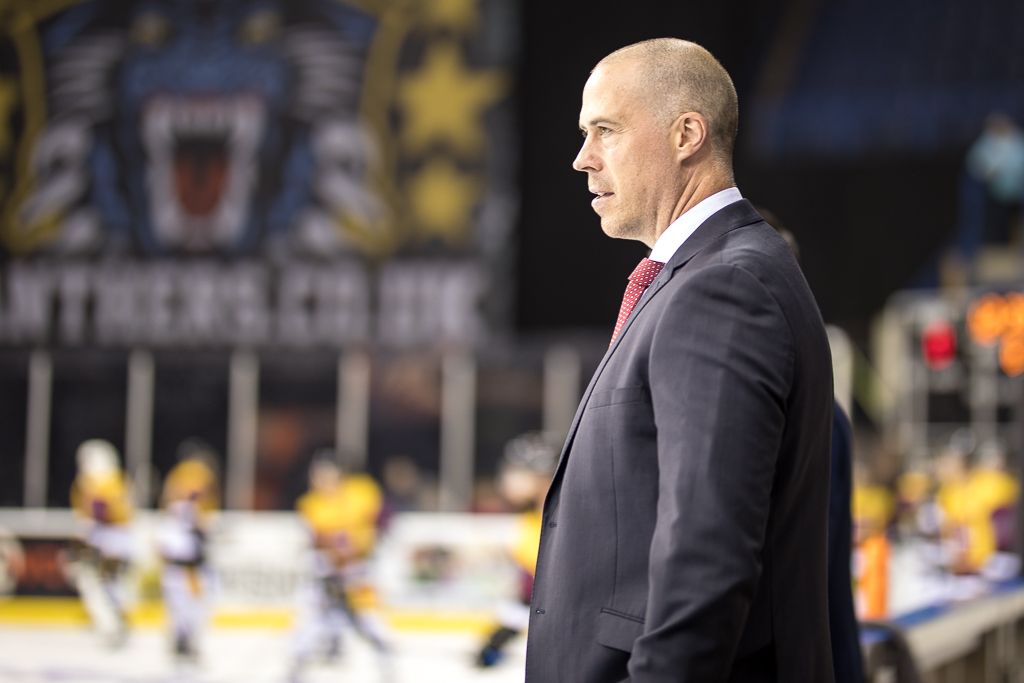 GMB Panthers head coach Corey Neilson was smiling when he arrived at work today for the final big training session ahead of Saturday's huge Challenge Cup game against Sheffield (Saturday at seven o'clock).
The match is heading for a sell-out crowd, with less than a hundred seats now available in the bowl, and the box office say sales remain "steady".
Coach Neilson says his team lost their way when winning in Sheffield earlier in the competition and Saturday gives them a great chance of to gain revenge.
He was speaking on Panthers Radio with Xynomix.
He was also asked about the completion of his squad with the addition of Danish international netminder Patrick Galbraith who flies into the UK tonight.
Former Panther Dan Ceman, currently coaching in Denmark, has described Galbraith as "the real deal" and coach Neilson says he's pleased to have – as always intended – a strong trio of netminders to get through a hectic schedule, which just got even busier with qualification in the Champions Hockey League.
Hear coach Neilson now, just click on the link.