Coach pleased with first win of 2018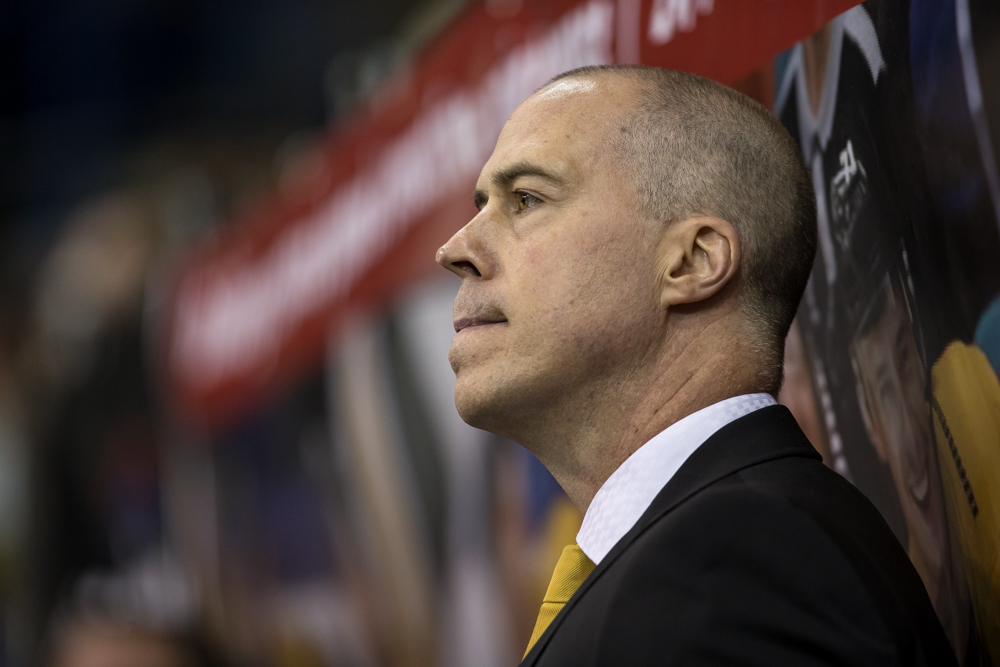 GMB Panthers' head coach Corey Neilson was happy to come away with a regulation win in Coventry on New Year's Day (1-2), in a match which he felt could have been over at the second break.
Panthers had chances to open up the scoreboard, but the home netminder pulled off at least two highlight reel saves to keep his side in the game.
Nottingham had taken the lead through Evan Mosey, Blaze tied it up on a scrambled powerplay marker, but Panthers pressed on a powerplay of their own and won possession near the opposition net with Brett Perlini firing home the game-winning-goal at 37.49.
All three goals came in the second period.
Said Neilson at the hooter: "It was a good game and should have been done and dusted after forty minutes with the chances we had. The Blaze hung around though and we defended well to see it out. Lots more icetime for youngster Josh Tetlow on defence and he's played well in both games against Coventry, seizing his chance when he got on."
Panthers are at home to Milton Keynes in the second leg of the Challenge Cup on Wednesday night. Lightning have a slender one goal lead at the half-way stage.
Good seats are still available for Wednesday's game which faces-off at 7.30 at the Motorpoint Arena and is sponsored by MANSFIELD 103.2