Corey: Confidence is starting to grow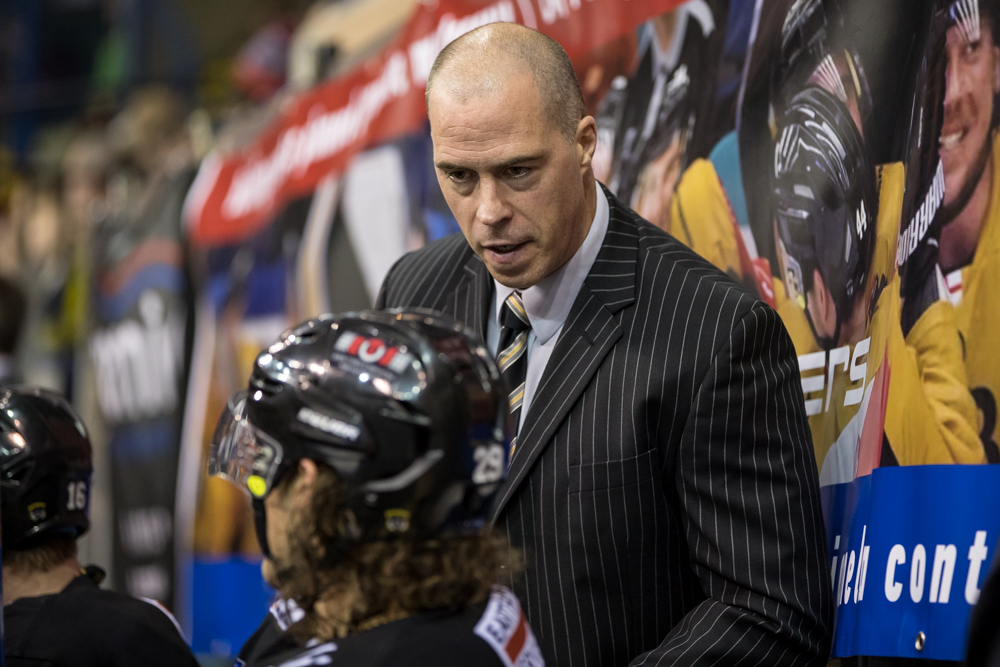 Panthers Head Coach Corey Neilson spoke to Panthers Radio with Xynomix after training this morning.
Working with a few youth prospects, Gagnon, Tetlow and Gospel, Corey said that confidence was starting to grow in the camp again.
Speaking of last night's 2-1 win over the Coventry Blaze, Corey said 'Coventry are a formidable opposition and I don't think we've beaten them four times in years.'
The uptick in form has coincided with the return of Patrick Galbraith and Evan Mosey and Corey noted that saying 'it's nice to get Galby back and obviously Evan with his speed is really helping.'
Those two wins have come despite missing the talents of defenseman Mathieu Gagnon, who was suspended for two games after an incident against the Steelers.
However, his loss was covered by some impressive performances from young brit, Josh Tetlow.
The Panthers Nation was very impressed with what they saw of the youngster and so was Corey: 'Tetlow has improved so much. Being on the ice every day with professionals really helps. He's obviously a mssive kid and his skill level has improved so much.'
Improved form has come at a good time as the Panthers head into the second leg of their Challenge Cup tie with the Milton Keynes Lightning.
Despite being down by one goal, Corey thinks his team can pull it back tomorrow night.
He said 'We hope to come out banging, we have to stay disciplined and have to move our feet.'
Listen to the full interview by clicking on the link below!
Audio