Corey: Pither will help us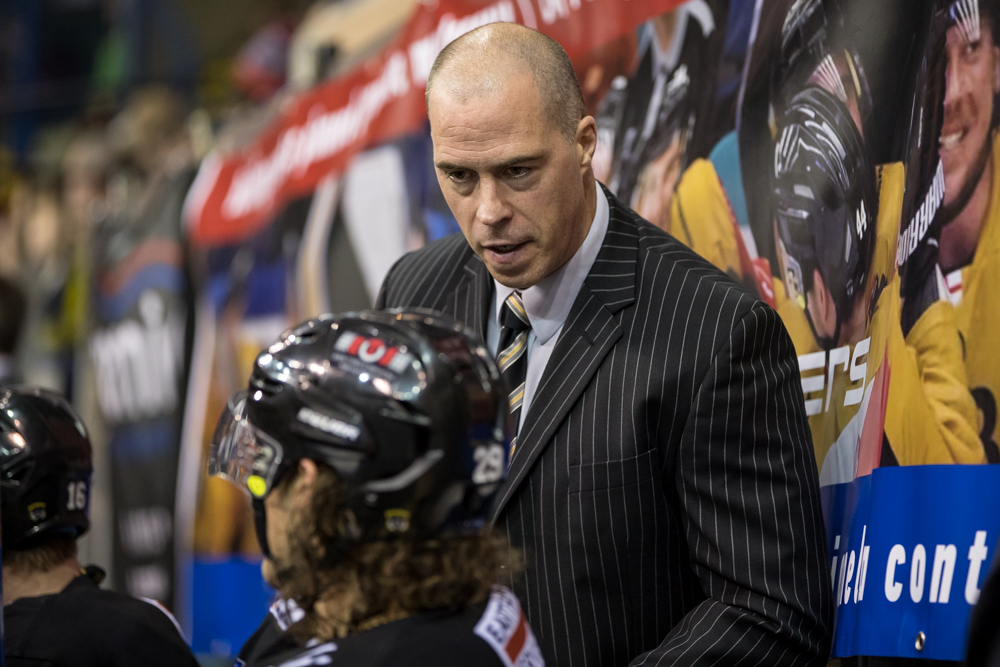 Corey Neilson has now had two training sessions to check out his new recruit and he's very impressed with he's seen so far.
Pither, who has now been cleared to debut tomorrow against the Belfast Giants, has according to Corey 'really impressed. First thing you notice is how quick he is.
'Getting him into some real competition drills, his speed just shone, and his puck lane and shot were great too.'
Taking on the Belfast Giants, the Panthers will need all the scorers they can, as the Northern Irish boast some of the finest forwards in the EIHL.
Neilson believes though that Pither is going to bring more than just his own goals.
He said 'Goalscoring and playmaking ability, those two things go hand in hand... You need to complement your line and make everyone else better.
'For a guy like Derlago who can score goals, he just needs the puck, we're excited to see what [Luke] will bring.'
Listen to the full interview on Panthers Radio with Xynomix now, just click the link to the right!