Countdown to Saturday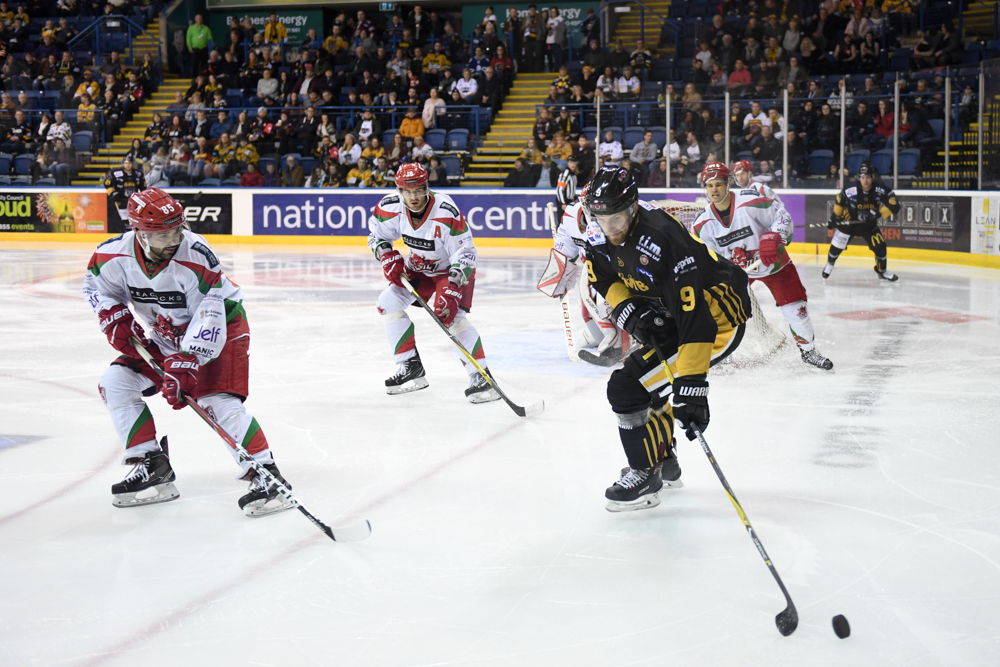 "It's not how you start, it's how you finish but we're shaping up and camp is going well," THE NOTTINGHAM Panthers' head coach Rich Chernomaz reminded the website today. He added: "The game against Cardiff will give me a better idea of where we are at but the attitude from every player so far has been great and the fans will see the results of our first week of efforts on Saturday."
Ticket prices for Saturday's Aladdin Cup clash have been reduced. Good seats are still available.
A club spokeswoman said: "There'll be at least nine new faces in the roster for the fans to check out and of course a host of returning favourites too. And of course, coach Chernomaz is making his Panthers' debut too.
"Meanwhile we're building up to the new season off the ice too and we'll be having a special start to the game against Sheffield on September 1st when #5 will be officially retired and our full match package kicks in. Tickets for that game are now on sale with a discount available and no booking or facility fees for season ticket holders.
"This weekend our announcer Sir Kenneth, the black and gold knight will be absent as he travels back in time and goes jousting for the rights of good over evil but he will be back in the hot seat for the games here against the German sides in the Europe Comes to Nottingham Challenge Series sponsored by Internet Motor Parts. First things first, Cardiff are here on Saturday and the players can't wait to get going. Guys say it's been tougher this year but we'll see the effects starting this weekend when the puck drops."
The box office is open daily nine 'til nine, you can buy tickets on line by clicking the link or you can call 0843 373 3000.
ICE HOCKEY'S BACK……SATURDAY AT SEVEN……SEE YOU THERE!