Countdown to Teddy Bear Toss Begins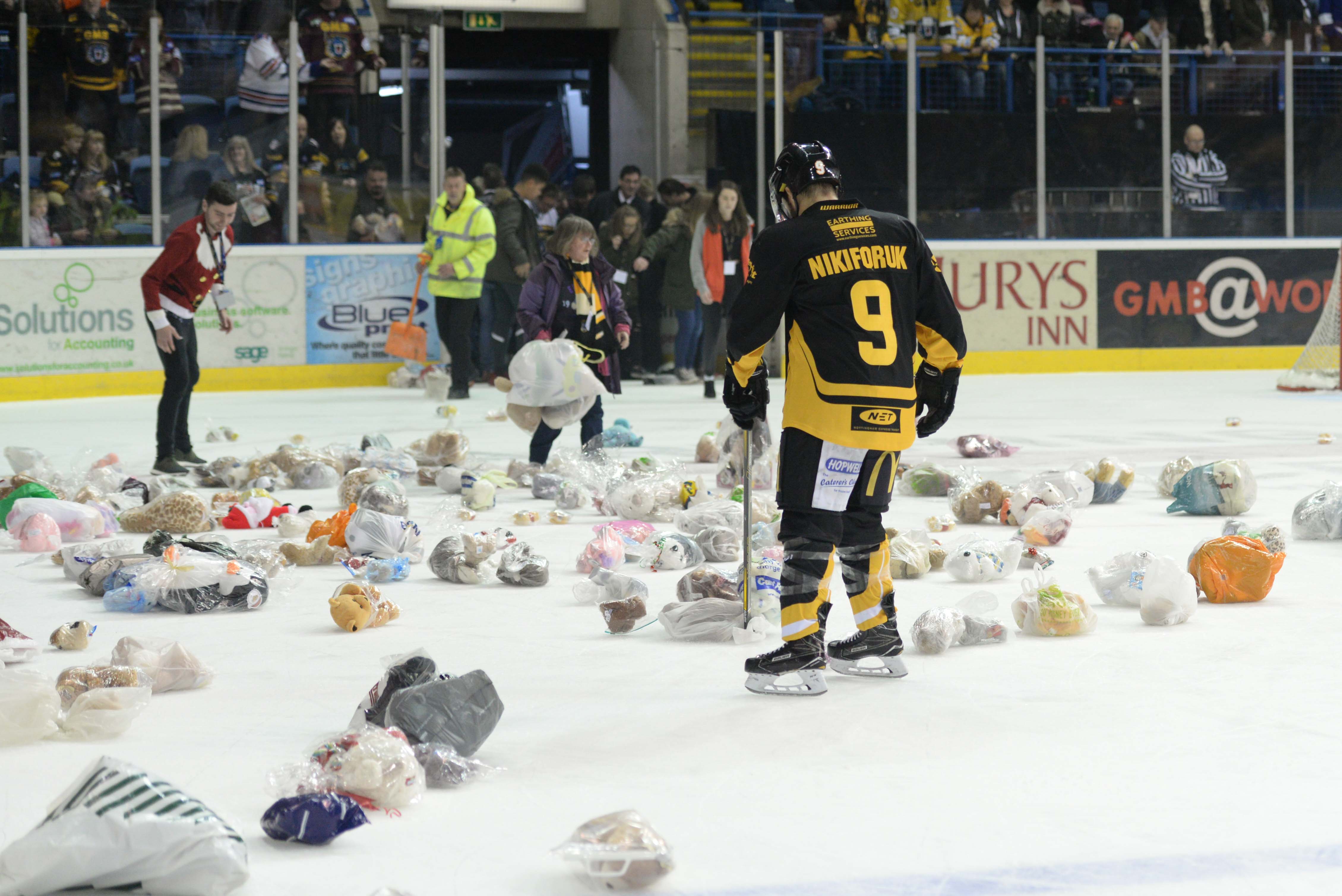 When the Panthers take on the Steelers on Saturday, in a massive Elite League showdown, there'll be a little more excitement for that first Panthers goal than there is normally.
That's because Saturday is our teddy bear toss, where fans can bring their donation to throw onto the ice the first time the Panthers hit the net!
Each teddy is then collected by an army of volunteers to give to the Salvation Army Christmas Toy Appeal, who make sure that kids all over the county can have a merry christmas.
Every year we get an incredible amount of teddies donated and with a sellout incoming for Saturday, we hope to have more than ever!
Please bring your teddy wrapped in a clear plastic bag though, so that way every teddy is clean and ready to go straight to a new home.
Thanks to everyone in advance for their generosity!