Daily Mail rates Panthers "HOT"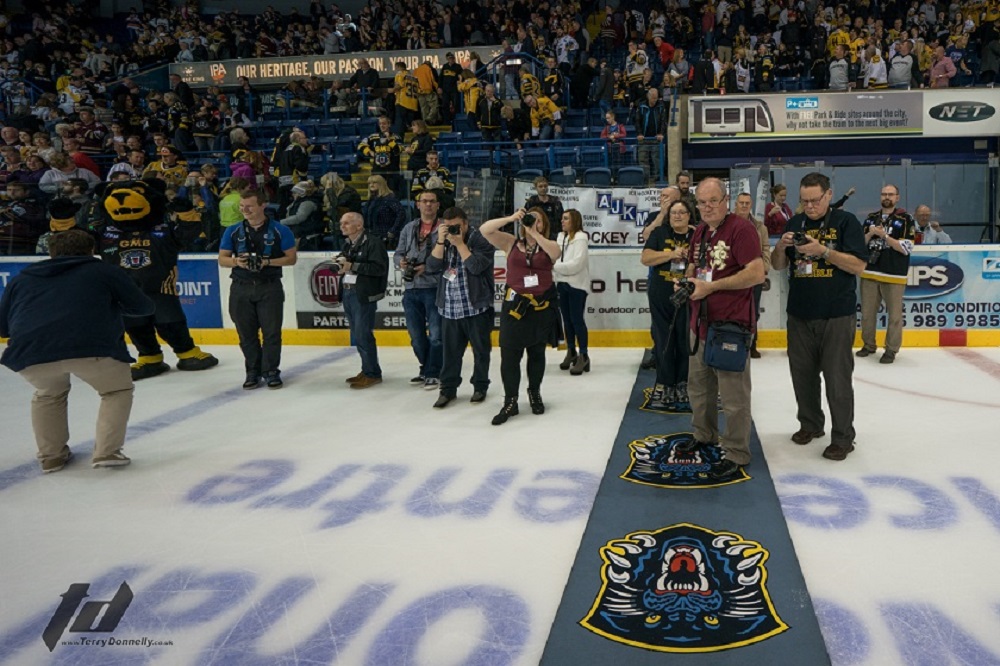 Sony cameras and the London Camera Exchange were match sponsors last weekend in Nottingham and it meant the paparazzi were out in force throughout the game.
Amateurs and professionals, who hadn't been to ice hockey before, were rubbing shoulders and now the massed ranks of photographers are sorting out their shots and the Panthers will publish the best in an upcoming match magazine.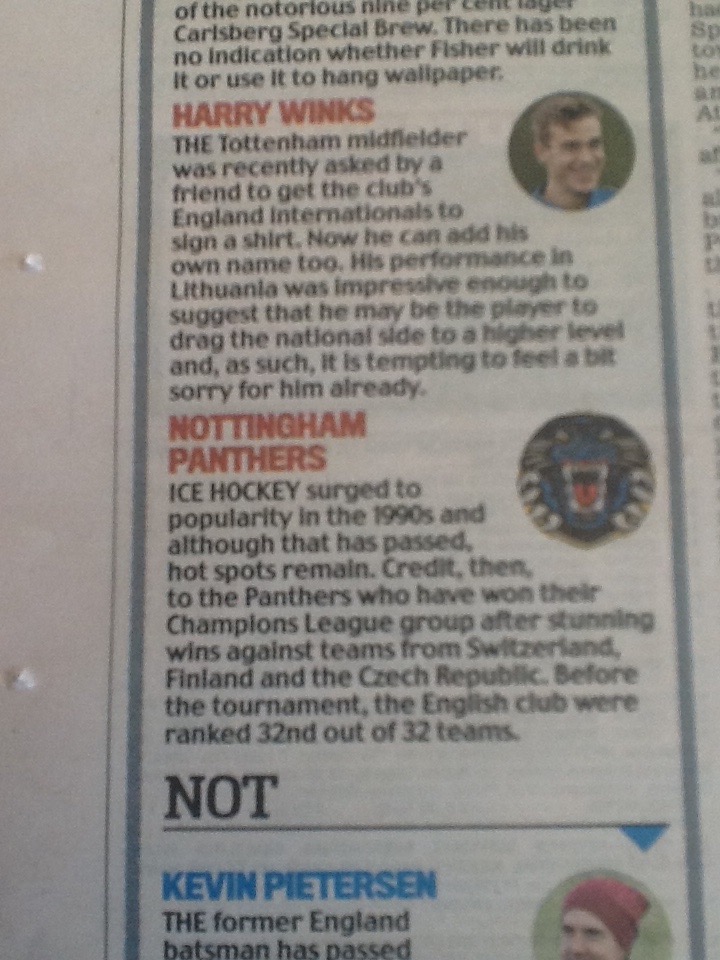 Meanwhile, in their what's hot and what's not column in the Daily Mail, Panthers' European exploits have given them a rating of "HOT". A club spokeswoman said : "Our sport enjoys so little exposure in the national media it was great to get a pat on the back from one of the big papers."
Tickets for the home second leg of the knock-out stages of the Champions Hockey League are now on sale. Prices are slashed again. Adults start at just £10. Panthers v Zurich Lions on Tuesday November the 7th. "Is it the biggest European club game in Britain ever?" asked the spokeswoman.
SEE YOU THERE.