Debut next week for new signing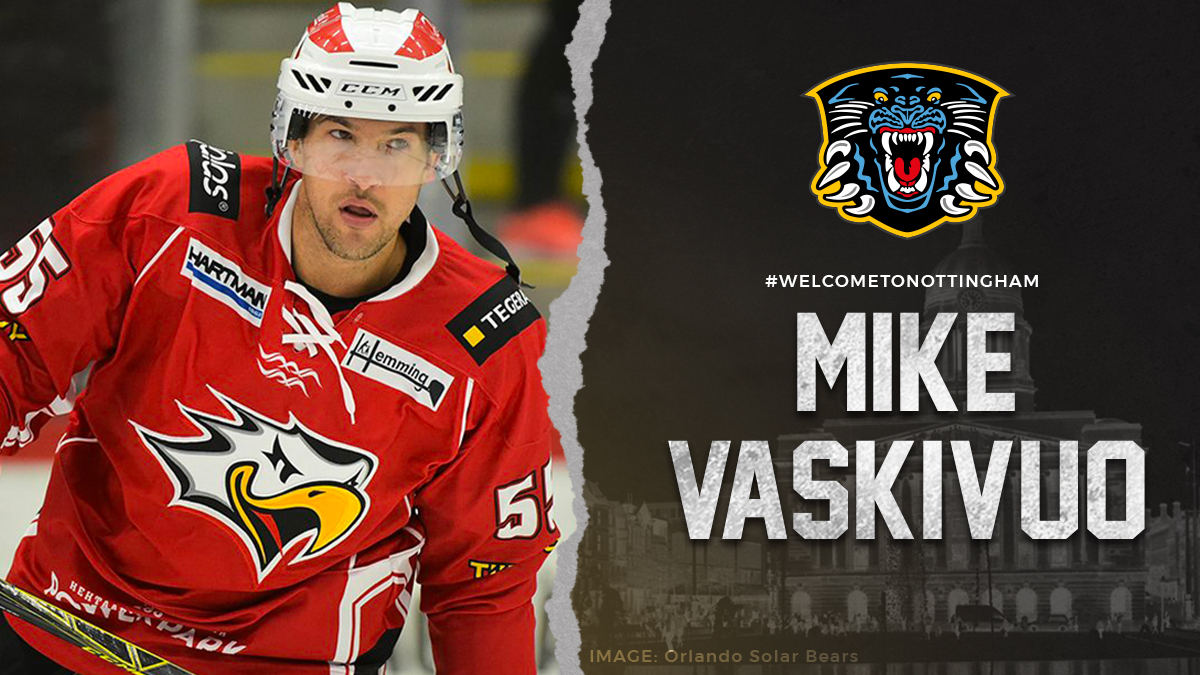 The GMB Nottingham Panthers are pleased to announce the imminent arrival of six feet one inch forward Mike Vaskivuo, who comes to the club highly recommended by one of the team's former stars.
The 31-year-old carries American and Finnish passports and has regularly been a point a game man in North America and in several European leagues.
He played at Dayton in the IHL and the CHL and was a championship winner in the CHL and named play-offs most valuable player.
Mike then had a point a game in the East Coast with Fort Wayne and Elmira before moving to Denmark where he played alongside former Panthers' forward Matt Francis.
Panthers' latest recruit was again scoring at more than a point a game in Denmark with a 42 point tally in the regular season, for a top ten finish in the league (Matt had 24 points).
Vaskivuo kept up his scoring ratio in Italy at Fassa the following year.
He started late this year because of a family illness and has had time in the East Coast again before moving to France. Last year he started with a brief spell in the top league in Finland before moving to the highly rated and extremely competitive Swiss B league for another better than a point a game season.
He was then called up to Davos for the Swiss A league play-offs.
Matt Francis was amongst those giving a scouting report and he's told the Panthers' coaching staff he has high hopes that his former team mate will have a big impact in the Elite League.
Said Panthers' head coach Corey Neilson: "This is a signing I've been working on and we've finally got over the line, the player wants to come here and we want him in the line-up.
"There were just a few loose ends in France that needed tidying up before he could put pen to paper. With that coming on a weekend, the office has a bit of paperwork to sort out next week, but we have every expectation that Mike will be in the line-up by the time we fly to Belfast in the cup mid-week."