Derlago: Good offense starts with good defense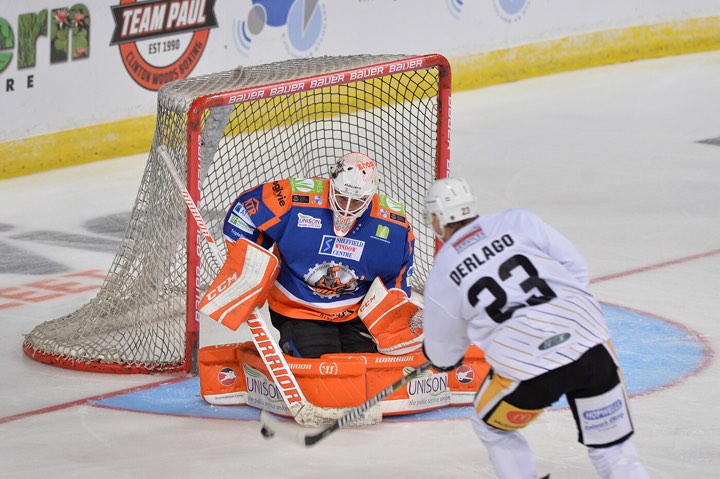 Mark Derlago spoke to Panthers Radio with Xynomix this morning.
After the Panthers scored six goals at the weekend and still came away with no points, Mark said 'we want more goals and last weekend it wasn't enough to win the game so it's not good enough.'
However, against the Cardiff Devils, outscoring them can be a tough prospect.
The Devils are a very deep side and, according to Mark 'Cardiff can score throughout their lineup.'
However, Mark thinks that the hard work at training could have prepared them for this visit.
He said 'we've been working on our trap and good offense starts with good defense so hopefully we can bring that to the game.'
Corey Neilson has been working his troops very hard this week, with Mark saying it was an 'intense week of practice. Don't think we've had a week like that in a while. Everyone is really happy with how it went and hopefully we can bring it into Saturday.'
Mark was asked about Sunday's visit to the always dangerous Milton Keynes, but he wouldn't be drawn on any game other than the next one, saying 'we have to find a way to get out of this skid on Saturday and then we can look to Sunday.'
Listen to the full interview by clicking on the link to the right now.