Derlago hits the ice in Nottingham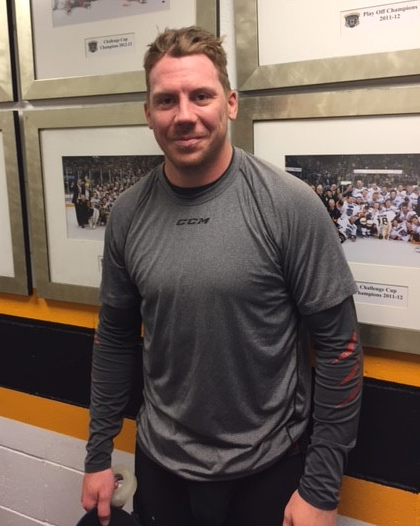 GMB Panthers coach Corey Neilson arranged special ice time today for forward Mark Derlago who flew in at the weekend.
Mark flew in too late to take part in the weekend games but will debut this coming Saturday and Sunday against Krefeld (Germany) and Braehead.
"I didn't see any point in him jumping straight into the line-up, we had enough bodies and it was far better for him, to get some rest after the journey from Canada."
"But a full week's ice won't hurt either so while everyone else rested up today I took him through his paces," said coach Neilson.
Derlago did have some company though, with the junior Neilsons joining their dad and David Clarke's son Morgan for the session.
And Panthers Radio with Xynomix caught up with the Panthers' newcomer too. Hear him now
Audio