Derlago: We must play for 60 Minutes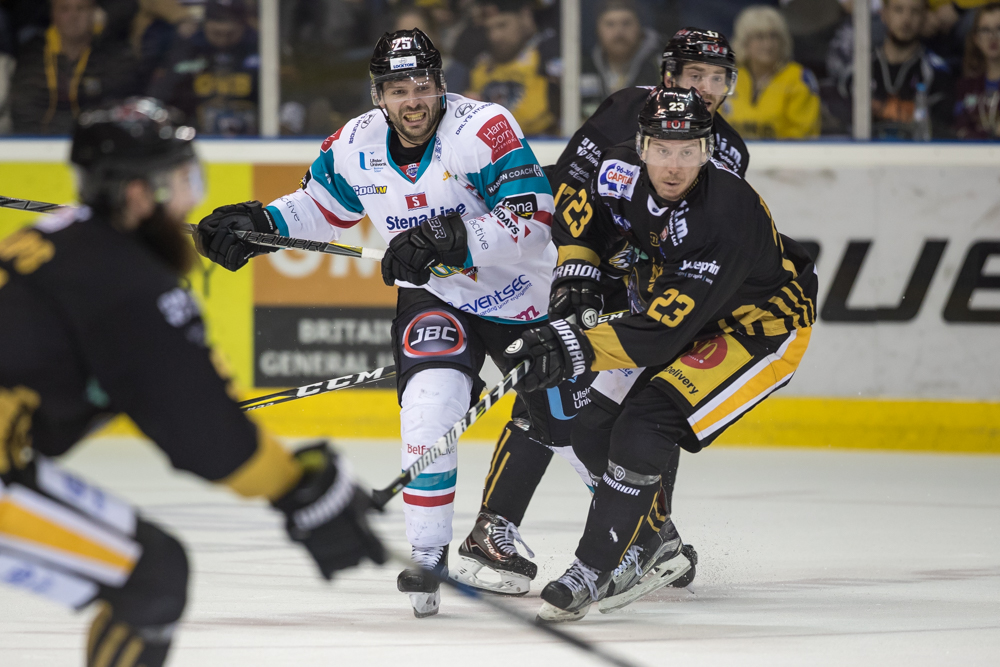 Dan Green spoke to Panthers leading scorer Mark Derlago after training yesterday, to get an idea of the atmosphere around the camp as the Panthers prepare for another showdown with the Cardiff Devils.
Mark said that it's been a "really good week of practice. Guys seem excited to play them right away again."#
Derlago has enjoyed a burst of form in 2018, coinciding with the arrival of Luke Pither.
His fellow Canadian joined Mark's line and since then, he's taken over as the Panthers top scorer.
Mark says he's delighted to share a line with Luke, saying "Luke's been great for us so far… He sees the ice and has improved my game."
Tonight's game is looking like a sellout and Derlago said "It's exciting to come here for every home game and we just want to get them a win."
Check out the interview now, just click on the link below!
Videos