Derlago: You've got to have the right mindset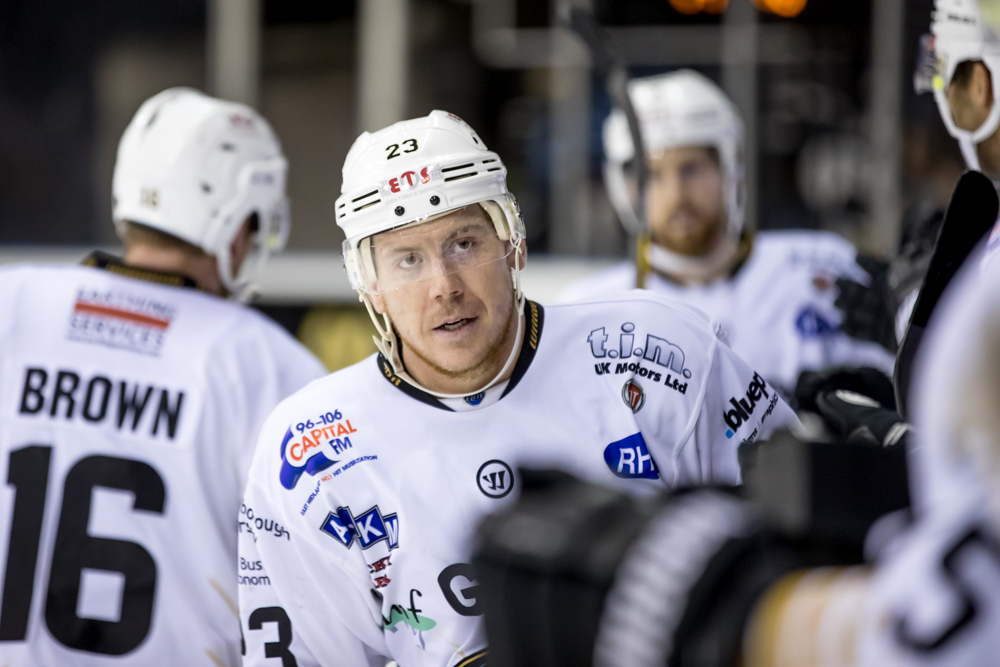 GMB Nottingham Panthers forward Mark Derlago joined us on Panthers Radio with Xynomix to talk about the weekends games against the Belfast Giants, that saw the Panthers qualify for the PredictorBet Playoff Weekend.
The forward had been enjoying a fruitful relationship with Evan Mosey and Luke Pither, seeing an impressive upturn in form for all three Panthers stars.
However, Mark and regular linemate Luke Pither were joined by Robert Farmer for the weekend's games and Derlago discusses what it was like playing alongside the GB international.
Evan's move to D utimately proved to be a masterstroke by knockout specialist Corey Neilson, with Derlago still bagging two goals and Mosey getting an essential shorthander.
Mark also discusses the importance of mindset in going into this kind of knockout competition, as well as the locker room's delight at assistant captain Dan Spang getting the game winner.
Just click the link on the right to listen to the interview.
Audio