Don't miss a shift!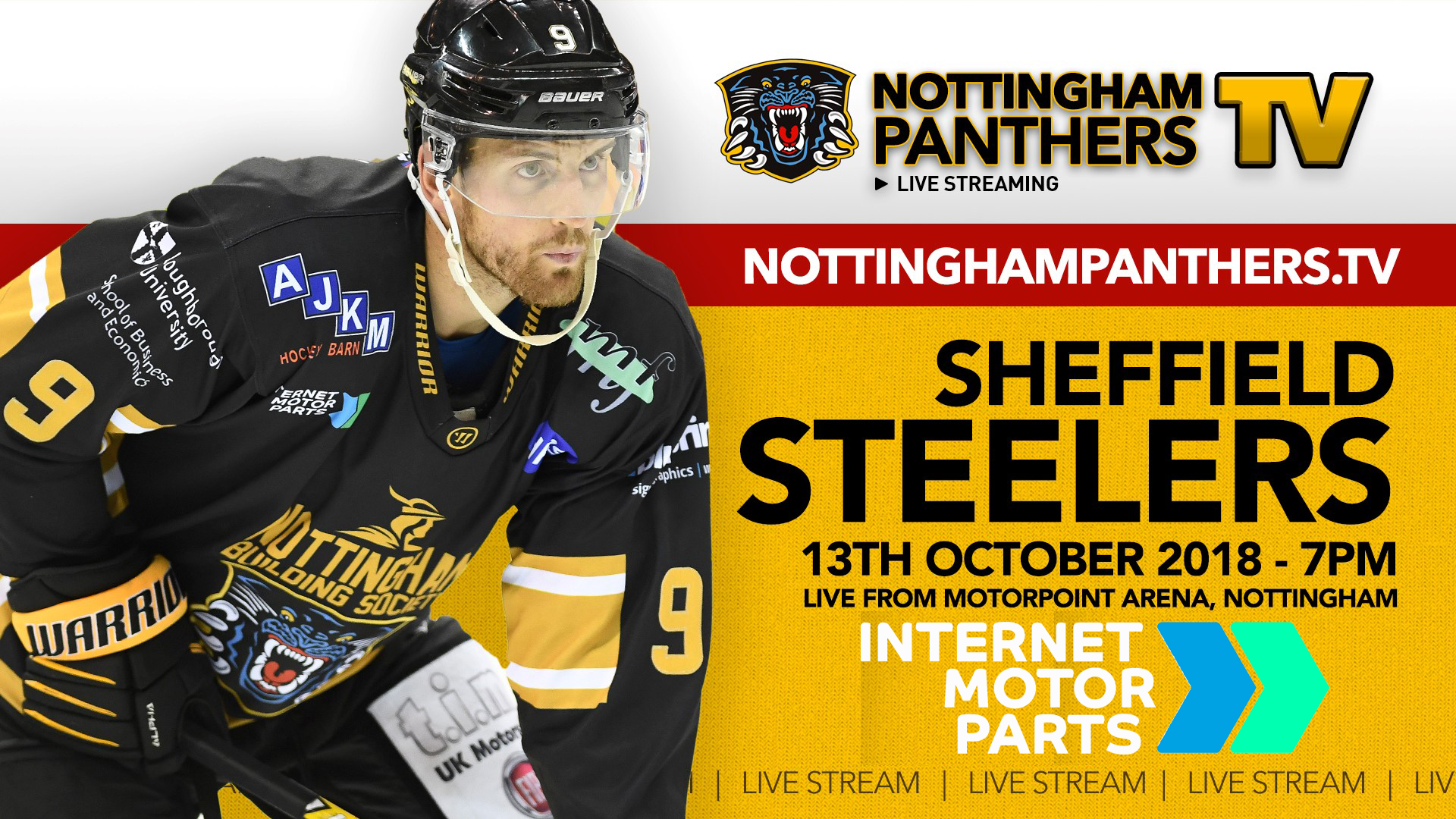 With every seat in the building accounted for THE NOTTINGHAM Panthers have lined up a webcast from Saturday's big clash.
Panthers versus Steelers matches are always the most popular on the calendar and some seven thousand pairs of eyes will be on the action when the puck drops on Saturday at seven o'clock.
Now – WITH SUPPORT FROM INTERNET MOTOR PARTS – others will be able to keep up with the action play-by-play.
Paul Adey will be providing colour commentary from the broadcast booth and fans can purchase the webcast for just £10.
A club spokeswoman said today: "We're thrilled to have Internet Motor Parts join in the fun. We are essentially a bums on seats sport but we've always said when there are no seats left we'll look at opening up our webcasts, we've done it before and we'll no doubt do it again.
"Internet Motor Parts are on the playing jerseys and the replicas and they supported the team through the pre-season campaign and they're on our social media match updates too!
Meanwhile, the game will see a debut behind the bench for Sheffield's new coach Tom Barasso after he took over from Paul Thompson earlier this week.
The match itself is sponsored by the GMB and fans could win an executive trip to a future game by entering a FREE-TO-ENTER draw at the G M B Panthers' Community Corner in the foyer on Saturday.
SEE YOU THERE!