Fan tribute to Corey Neilson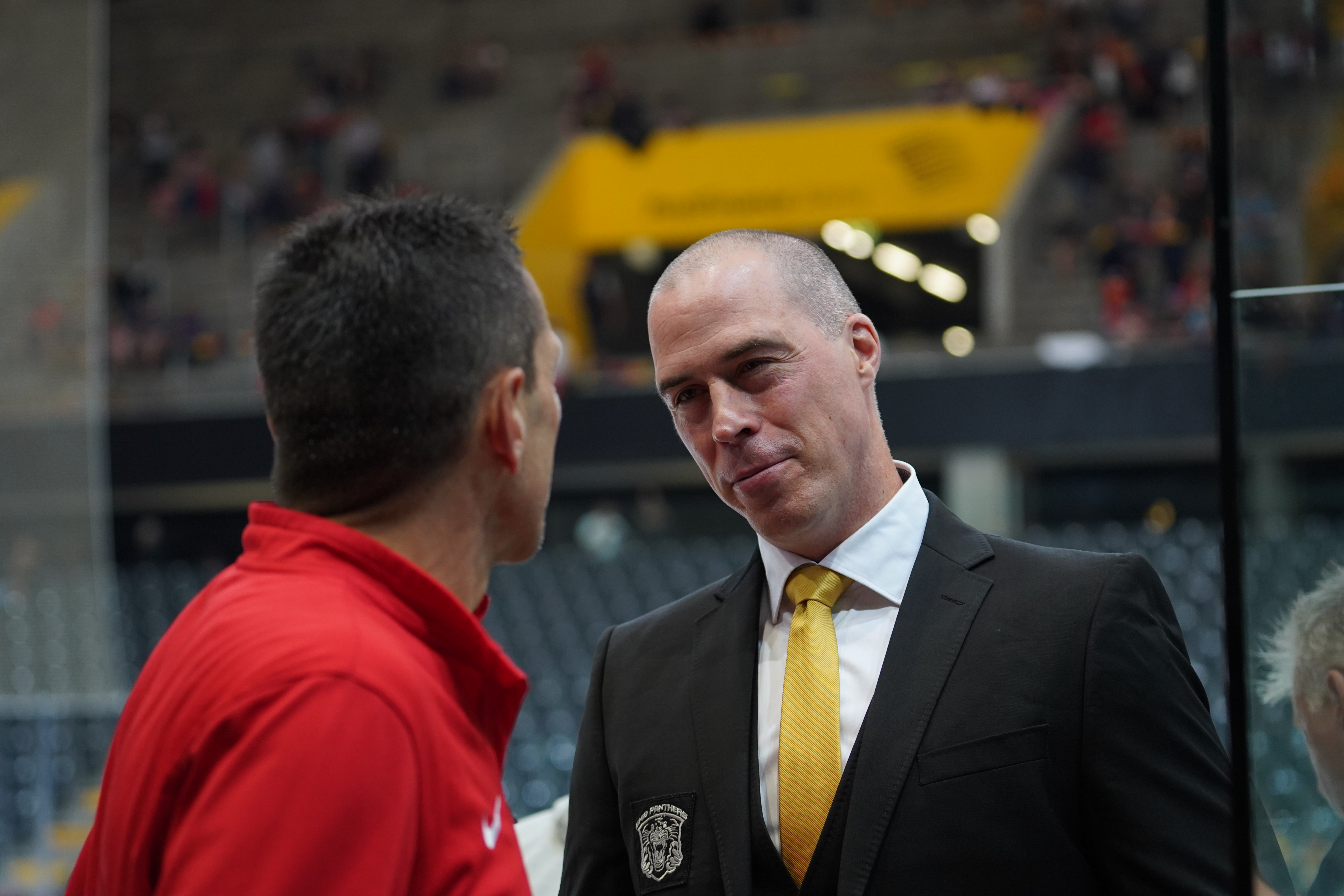 Since the announcement that Corey Neilson will depart the Panthers at the end of the season, tributes have poured in from the Panthers Nation.
To ensure that Corey leaves with a memento on belhalf of the fans, the Panthers have organised for two big jerseys to be at the next two home games for fans to sign.
The jerseys will be on a desk in the foyer of the arena at the next two home games against the Dundee Stars (March 6th @ 19:30) and Milton Keynes Lightning (March 7th @ 19:30).
Due to the number of fans expected to want to wish Corey a fond farewell and the limited space available, we would ask you to keep your tribute to just your signature as this is the only chance for the Panthers Nation to offer their tributes in this way.
We expect the desk to be very busy and if fans just put their signature, it should allow everyone a chance to sign the jersey for the legendary Panthers coach.
The jerseys will only be available at the next two home games so make sure you're their to put your mark on Corey's farewell present from the fans!