Farmer on Panthers Radio | 03/04/19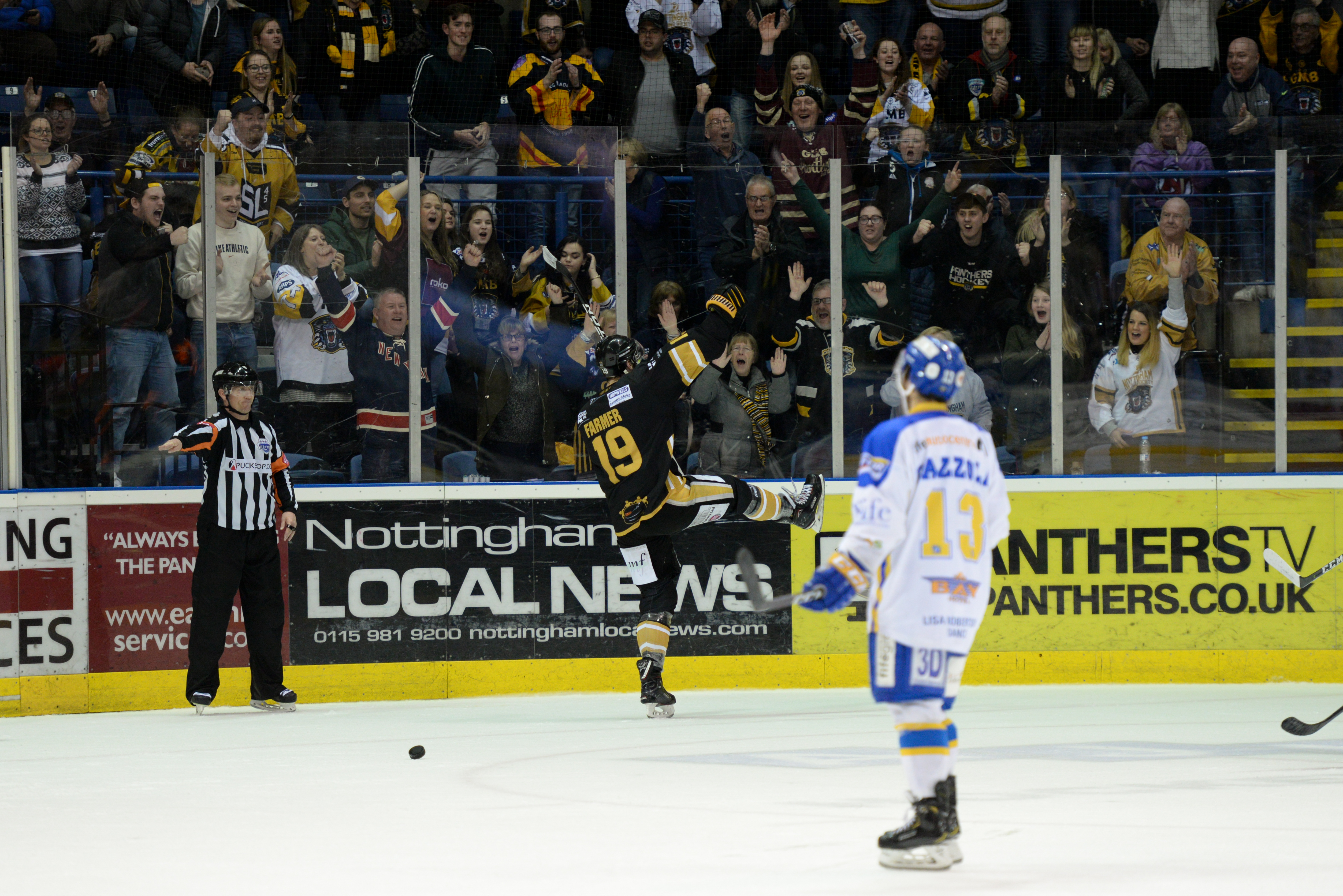 "A big thing in these is not being undisciplined and giving up powerplays because it kills the momentum of the team."
Robert Farmer spoke to Panthers Radio, with Xynomix, prior to training earlier this morning.
The GB international talks about how maintaining discipline will be key in the PredictorBet Playoff Quarter-Final series against Fife, especially as the regular season series between the two sides contained plenty of needle.
Rob has found himself one of the EIHL's hottest lines in recent months, playing alongside fellow GB forward Brett Perlini and former NHLer Chris Stewart, and speaks about what has made them so successful as a trio since Head Coach Rick Strachan put them together.
He also speaks about how having home-ice for the second, and deciding, leg can play a huge part in the Panthers reaching the finals weekend.
Hear him through the link in the Radio Buzz section.
You can see The Nottingham Panthers for the final time this season as they look to advance to the PredictorBet Playoffs final four in their Quarter-Final second leg THIS SUNDAY (April 7th - face-off 4.00pm) againt the Fife Flyers. You can book your seats by visiting the Motorpoint Arena box office, calling 0843 373 3000 or clicking here to buy online.