Farmer's shirt up for grabs at Saturday's game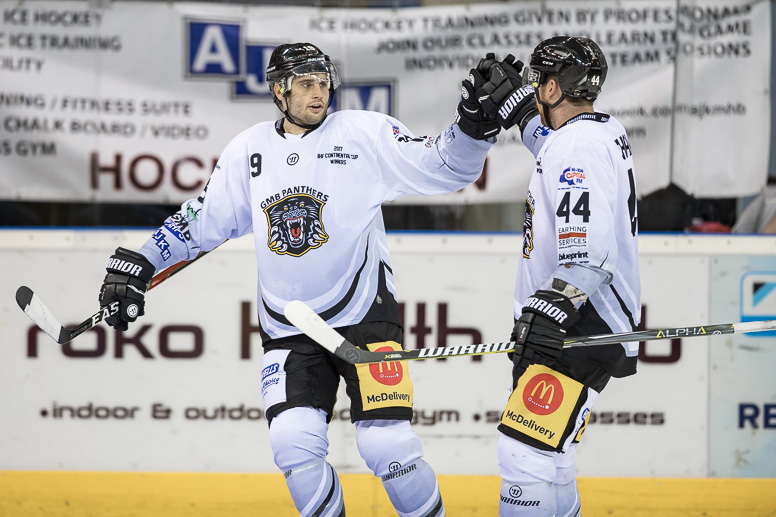 The popular shirt off his back raffle and the fifty-fifty cash draw will be in operation again this weekend.
Robert Farmer's shirt will be the prize at the home game against Krefeld tomorrow (Saturday).
Panthers are currently wearing special pre-season shirts.
The Champions Hockey League shirts will be in operation when Panthers start their European campaign next week.
The three different regular season shirts will come into play when the Elite League starts.
The special pre-season shirts are exclusive and will be sold off in a few weeks' time but for now, with just the playing shirts in existence.
The only way to get your hands on one is to have a go in the shirt off his back raffle, just a quid a ticket and Robert will present the winner with their prize at the locker room after Saturday's match.