Festive Charity jersey auction this Sunday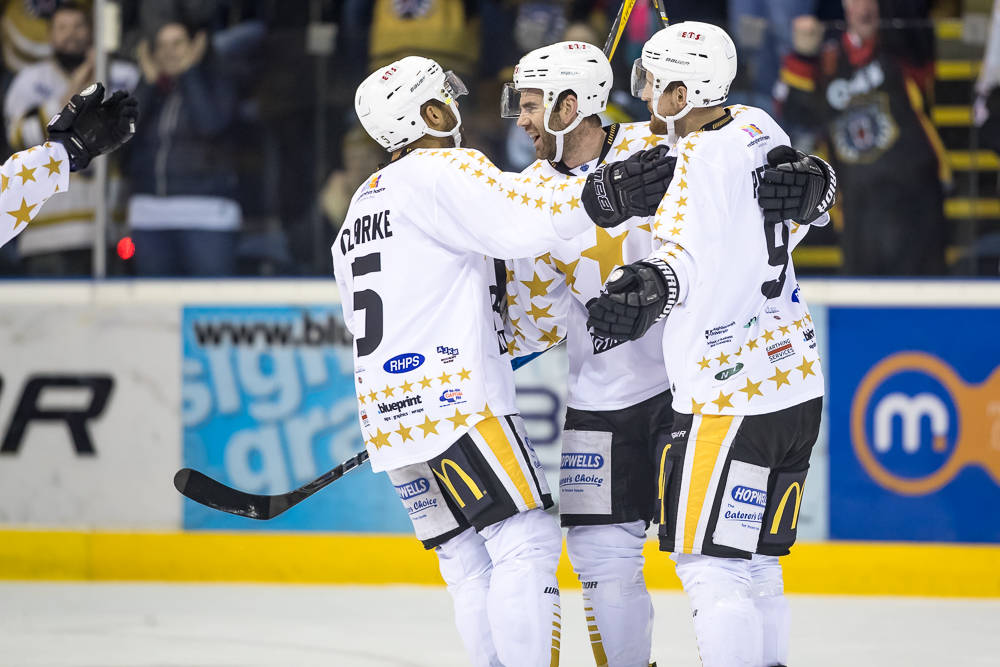 Sunday isn't just about taking on the Dundee Stars in league action, it's also about trying to raise as much money as possible for the Nottinghamshire Hospice, as the Panthers try and break their previous fundraising records.
The next big push is the annual festive jersey sale!
This year, the replica star laden jerseys were incredibly popular and their sales have already covered the production costs of the limited edition shirts.
That means that every penny of our auction on Sunday is going to the Nottinghamshire Hospice!!
The auction will take place right after the buzzer on Sunday at the Encore Bar in Nottingham Arena.
We chose the easiest venue for fans to get to and hopefully we see plenty of you there as we try and sell off the gameworn festive tops.
The jerseys, worn when the Panthers snapped their eight game losing streak against the Coventry Blaze, will be presented by the players themselves who will be on hand to customise them for the fans.
You do not have to pay on the day, but bids are cash only and if you can't pay there and then, we'll keep the jersey at the office until you are ready to.
If you can't make the auction, you can send us your commission bids in advance so you don't have to miss out.
Email your bid to info@panthers.co.uk and remember to leave your name, contact number, the shirt you want to bid for and the maximum you want to pay.
We'll do the rest and try to get the shirt you're after for you for the lowest possible bid.