Festive design for limited edition shirt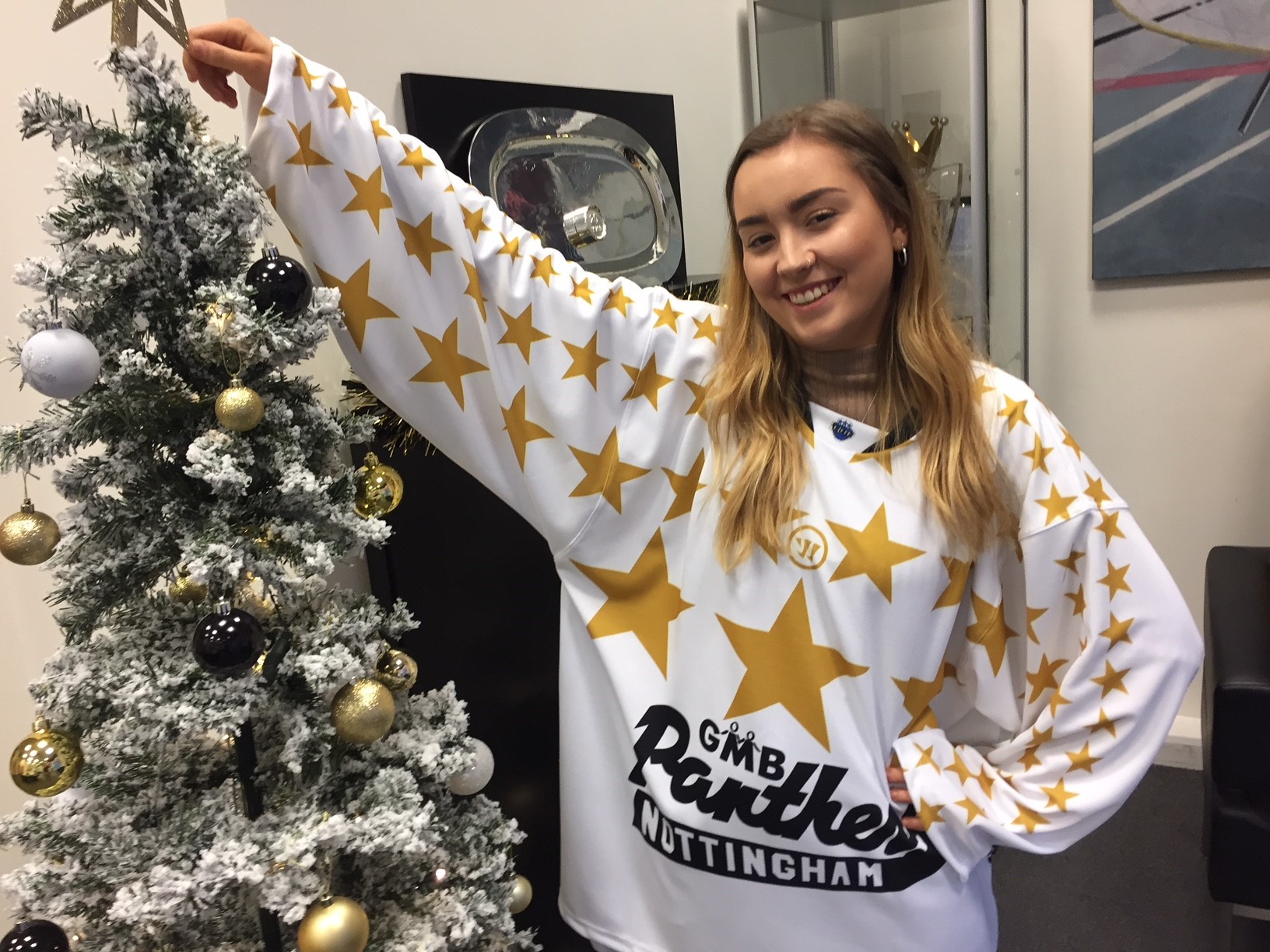 This year's festive charity shirts, which will be worn by the players at the home games against Sheffield and Coventry, will be auctioned in the New Year.
In our tried and tested fashion we will also have a very limited edition of replica shirts.
These are due to arrive at the end of this month and will be on sale from the kiosk in the foyer at a price of just £55 each.
If previous years are anything to go by, the sales of the replicas will cover all the manufacturing costs and that will mean every penny from the auction will go to the fund-raising effort for Nottinghamshire Hospice!
This year's shirt itself has a "Christmassy" feel to it with gold stars on a white background, but it is also designed to be timeless and not limited to the festive period.
Be a star, support the Panthers, buy something unique and help us to help a unique Nottinghamshire charity!
Thank you.