Festive faceoff times announced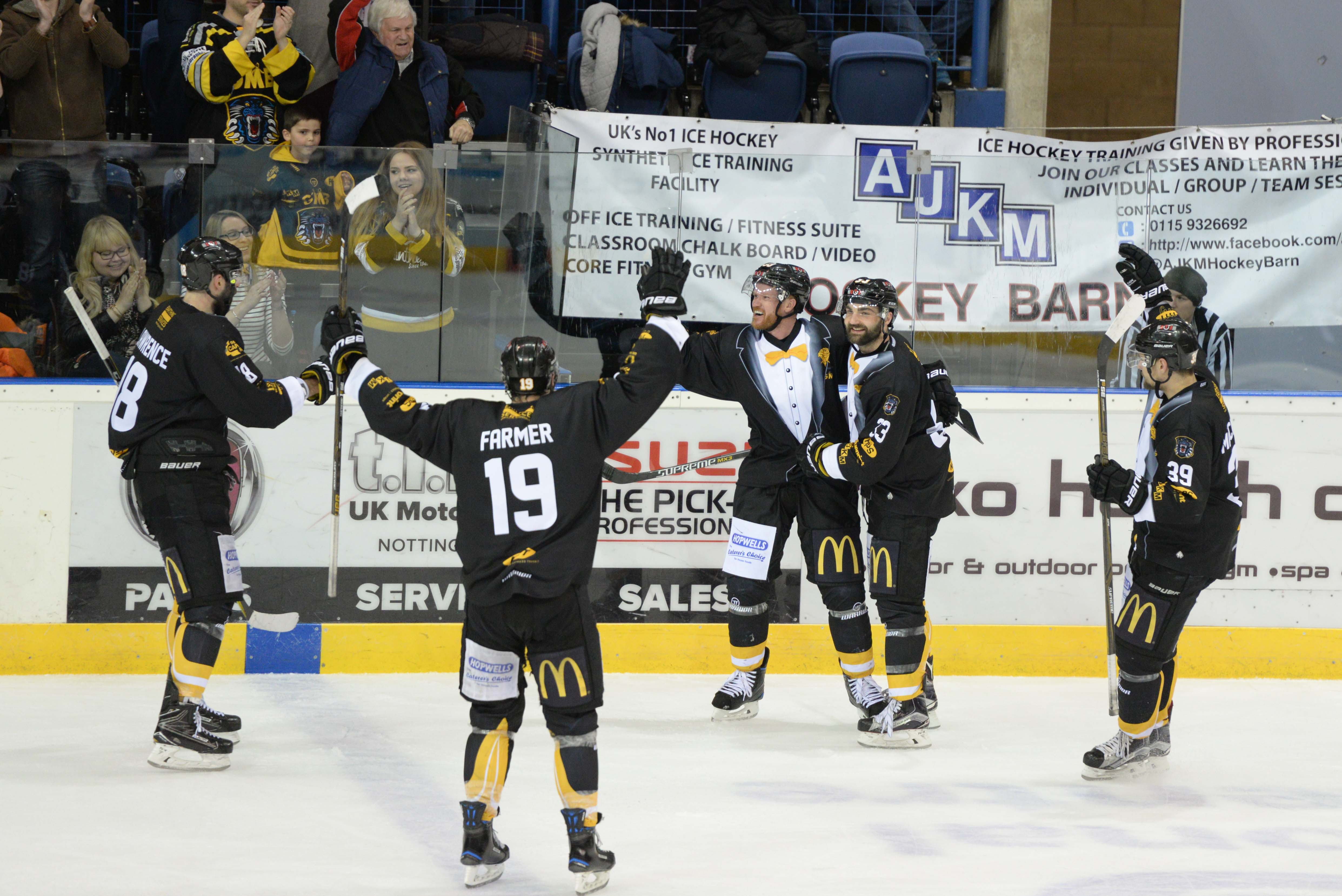 The annual Christmas double header against Sheffield is back again this year and faceoff times have been announced for the Nottingham leg.
We asked fans on twitter what time they would like faceoff to be and it was a very convincing outcome.
Therefore, the match will faceoff at 7PM, giving all those fans who work the holidays as much time as possible to get down to the game!
Last year, the Panthers earned back to back wins in these games and a big part of that was the huge travelling and home support we received, as both games were sold-out.
We'll need more of the same, with the fixtures coming thick and fast around the Christmas period.
There's been a slight change to one festive fixture that has become a staple of the Panthers calendar, with the showdown between Nottingham and Coventry not happening on New Year's Eve this season.
With the Eve falling on a Sunday, we wanted fans to decide if they would rather the tradition stay alive, or it be moved back a day to give the Panthers another Saturday matchup.
It was a landslide decision for the Saturday and that means that 7PM on December 30th, the Panthers will square off with the Blaze!