First Panthers Christmas Dinner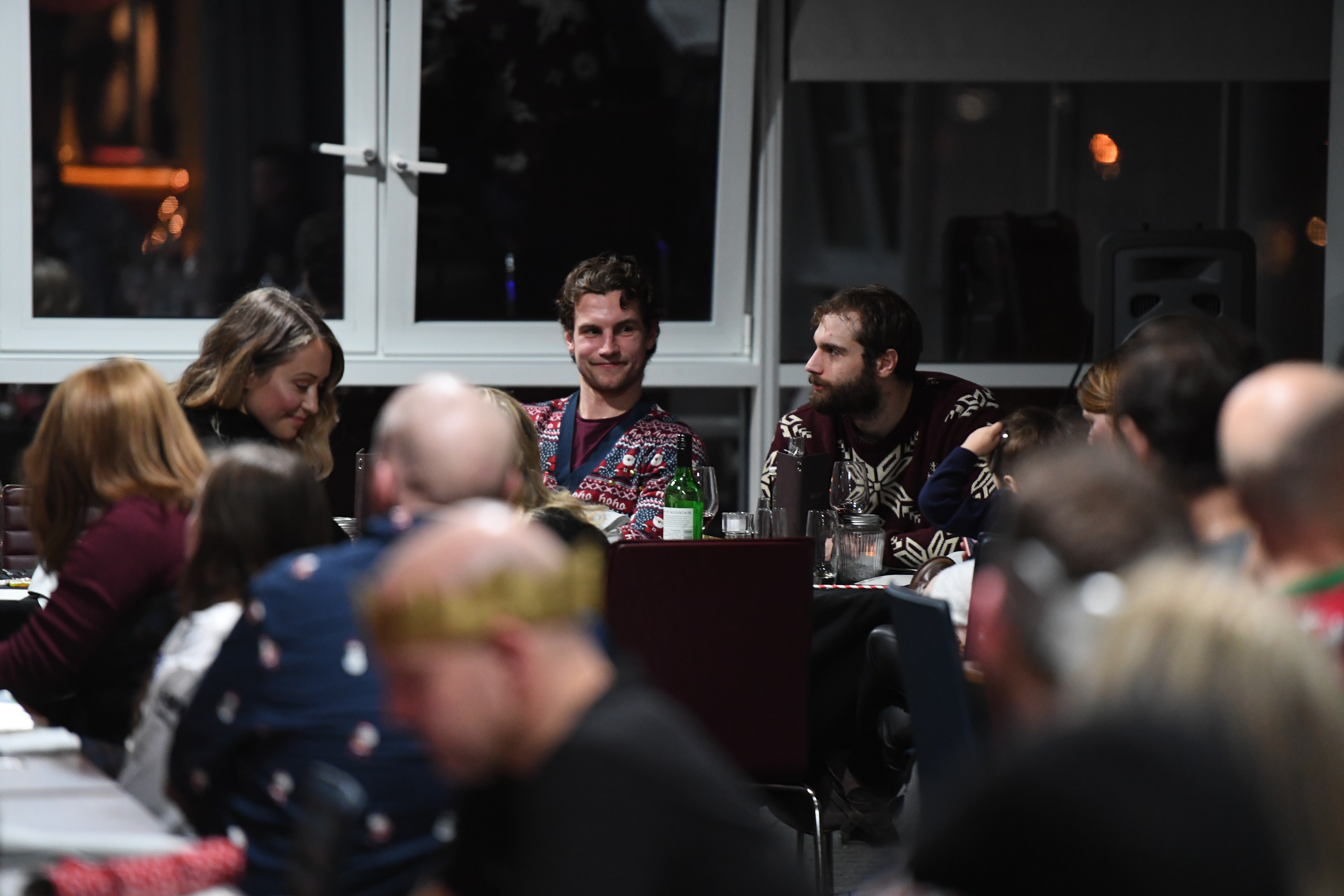 There was a wide selection of fans who'd taken up the opportunity of a Christmas dinner at the arena last night alongside the team.
Club photographer Karl Denham was also on hand to capture the atmosphere which included a lush dinner from the catering staff at the arena and a special party game of heads and tails for the guests based on coach Chernomaz's ability to answer a variety of questions including Mariah Carey's age, the number of too many men calls against Panthers this season (so far) and an old fashioned Christmas cracker joke punchline.
Happy Christmas everyone!