First regular magazine goes on sale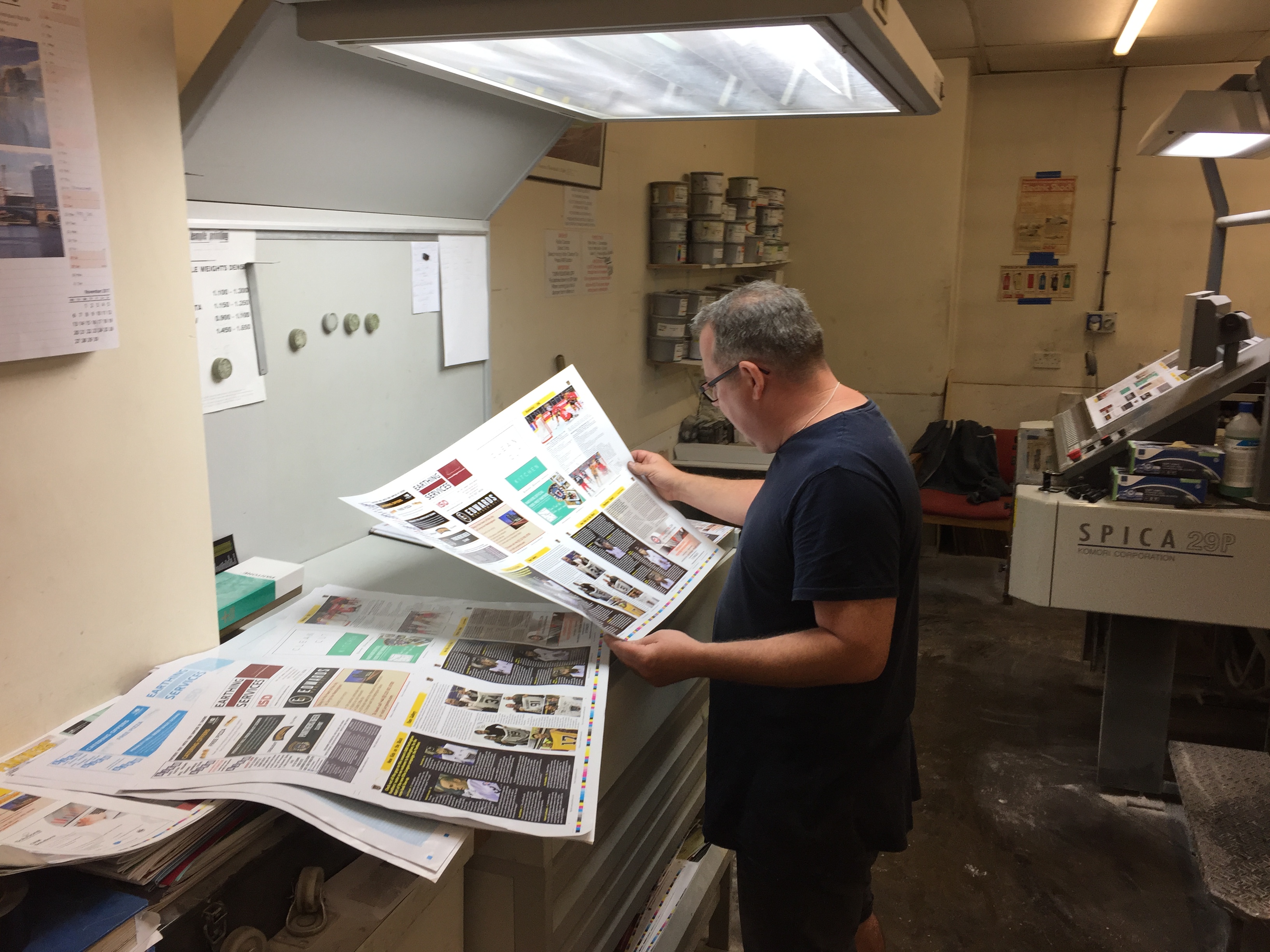 The first regular magazine of the season goes on sale at the first league game of the campaign, when the Coventry Blaze bring their new-look side to take on the surprise package of the Champions Hockey League – the GMB Nottingham Panthers.
Work on the magazine was reaching the final stages at Temple Printing today, meanwhile the Panthers team is aiming to bring their European form into the domestic campaign, but also know their exploits in the Champions League will have made them a scalp for other teams to aim at.
The special brochure we produced for the European games sold very well and the last few copies of that will go on sale when Panthers take on Turku from Finland, with a chance to qualify for the knock-out stages of the CHL.
BUT, this Saturday sees the launch of the 2017-18 Panthers match night magazine and it's packed with stuff you can't get anywhere else.
There's a big feature giving the low-down on the entire Panthers' team.
There are player profiles on the likes of Mike Garnett who tells us his favourite things, we're getting to know Raphael Bussieres and we welcome to the jungle, Tim Billingsley.
We check out the opposition, we've got exclusive pictures from the CHL, there's coach's comments, a fans' gallery, the match rosters, news and more.
It's still just £3 and will be on sale all around the concourse on game night.