First Retro Draw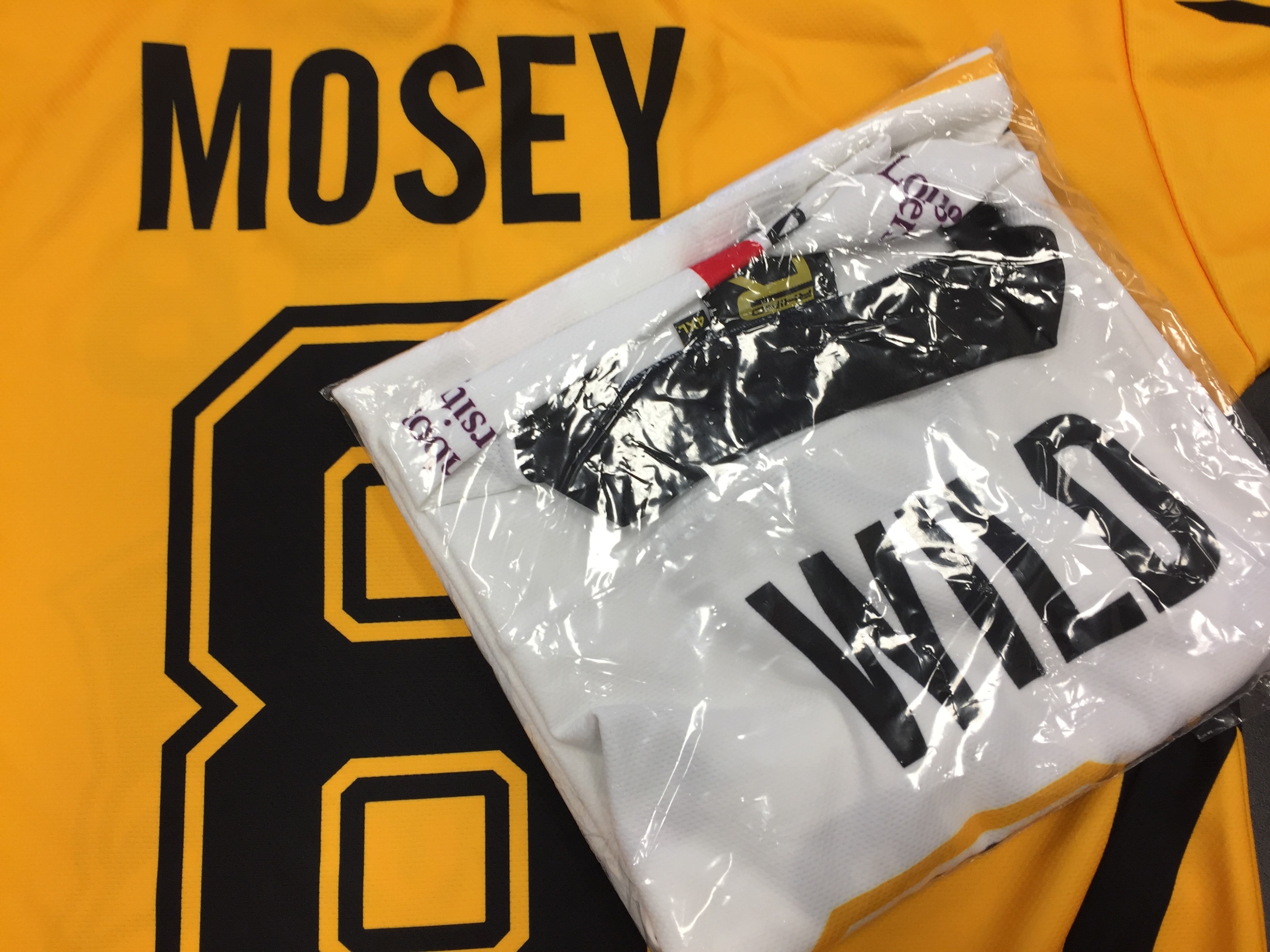 We've held the first magazine shirt draw of the year. The new free to enter competition which features not one but two unique retro play-off jerseys as prizes will appear in every issue of the Panthers' match night magazine this season.
The first issue of the magazine had shirts for Evan Mosey and Cody Wild as prizes. Hundreds of fans entered the competition and the draw (which can be seen on Panthers TV with the GMB) saw Lauren CAIRNS scoop Evan's shirt and Cody's went to Ali ATKINSON.
The second issue of the magazine, packed with stuff you can't get anywhere else, and still only three quid to buy, will include the second FREE draw of the year and it goes on sale at the Games against Glasgow (Braehead) Clan on Saturday September 22nd and against Cardiff (Wednesday September 26th).
This time there are unique retro play-off jerseys from David Clarke and Matthew Myers up for grabs.
Just fill in the tear-out strip on page 31 and hand to any seller at the games to enter.