Fixed Price Jersey Sale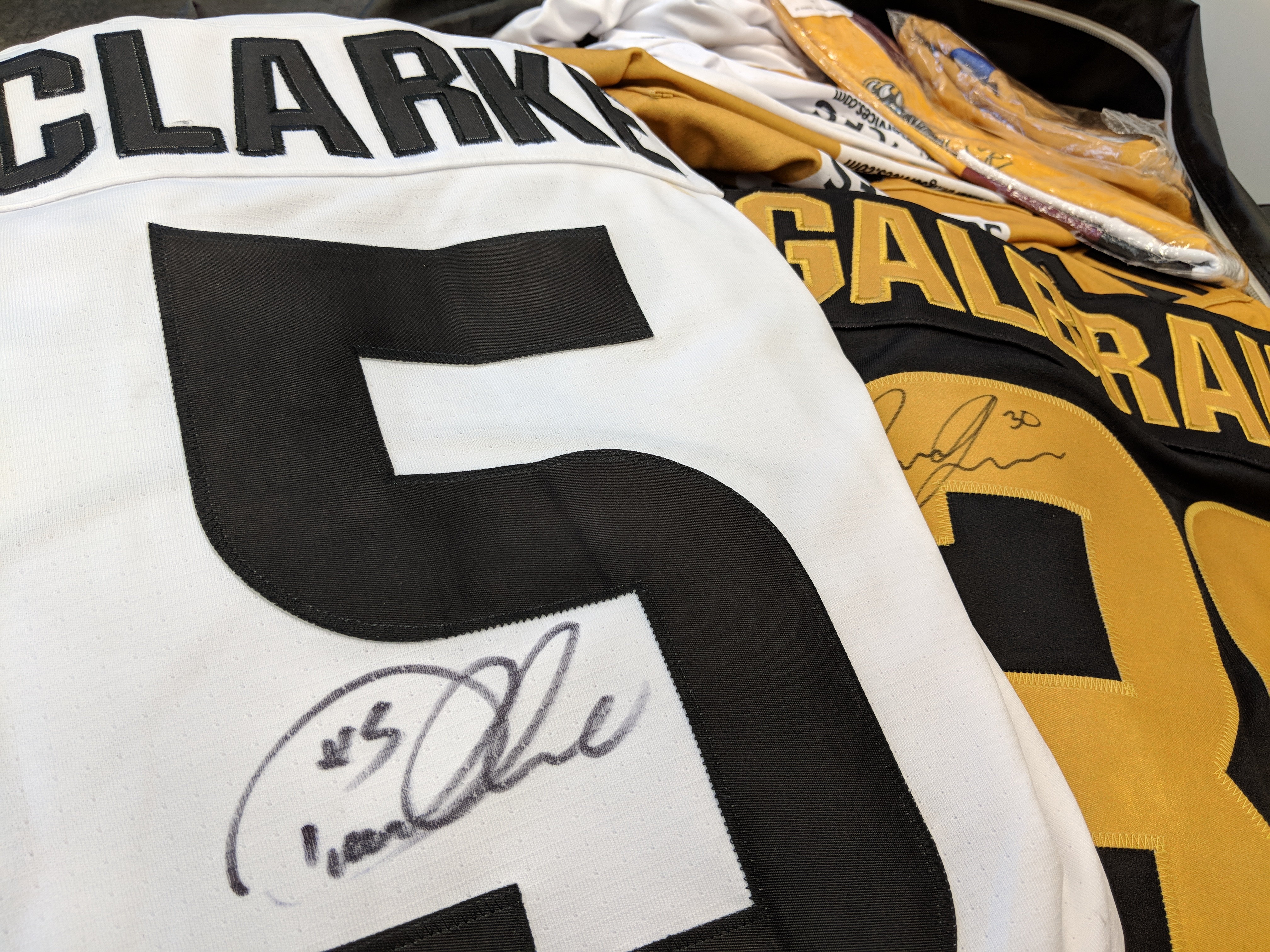 There will be over 50 game quality black, gold, white and warm-up jerseys, the majority of which are signed, in our fixed price sale taking place within the next few weeks.
Jerseys of Panthers' who have played their last game for the club, such as David Clarke and Patrick Galbraith, will be available, making them a truly unique piece of memorabilia.
There is also a one of a kind, game-quality, pre-season jersey belonging to the best mascot in the Elite League that could be yours!
Keep your eye on our website, and our social media channels, to see what other jerseys are available as we reveal more in the coming days.
Sales are on a first come first served basis, the process on how to get the jersey of your choice, and the fixed price of each, will be revealed closer to the date of the sale.