Fixtures released for 2017-18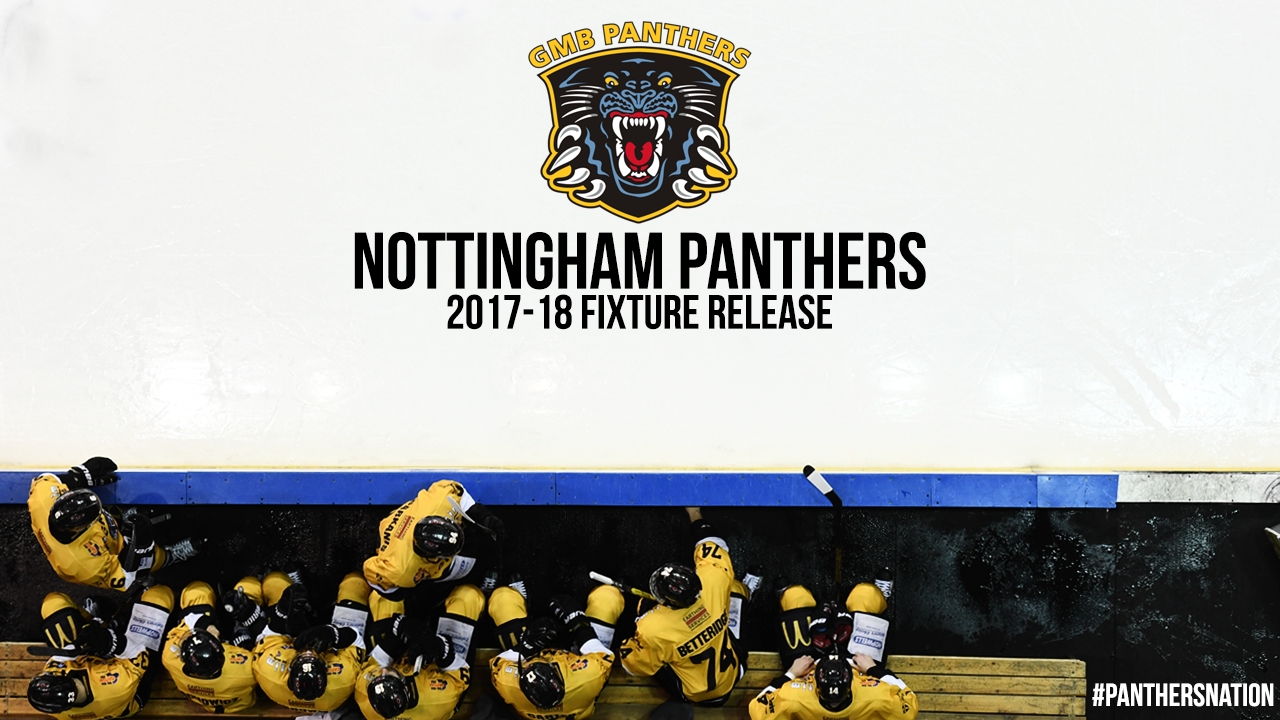 One of the most hotly anticipated days of the preseason is upon us as this morning we release fixtures for the GMB Nottingham Panthers' upcoming EIHL season.
With the revamped league structure and the Elite League welcoming the Milton Keynes Lightning and Guildford Flames, there are some great fixtures to look forward to!
The GMB Panthers season opens with a home fixture against the Coventry Blaze on the 9th of September, letting fans welcome the EIHL back to Nottingham with a classic Saturday fixture.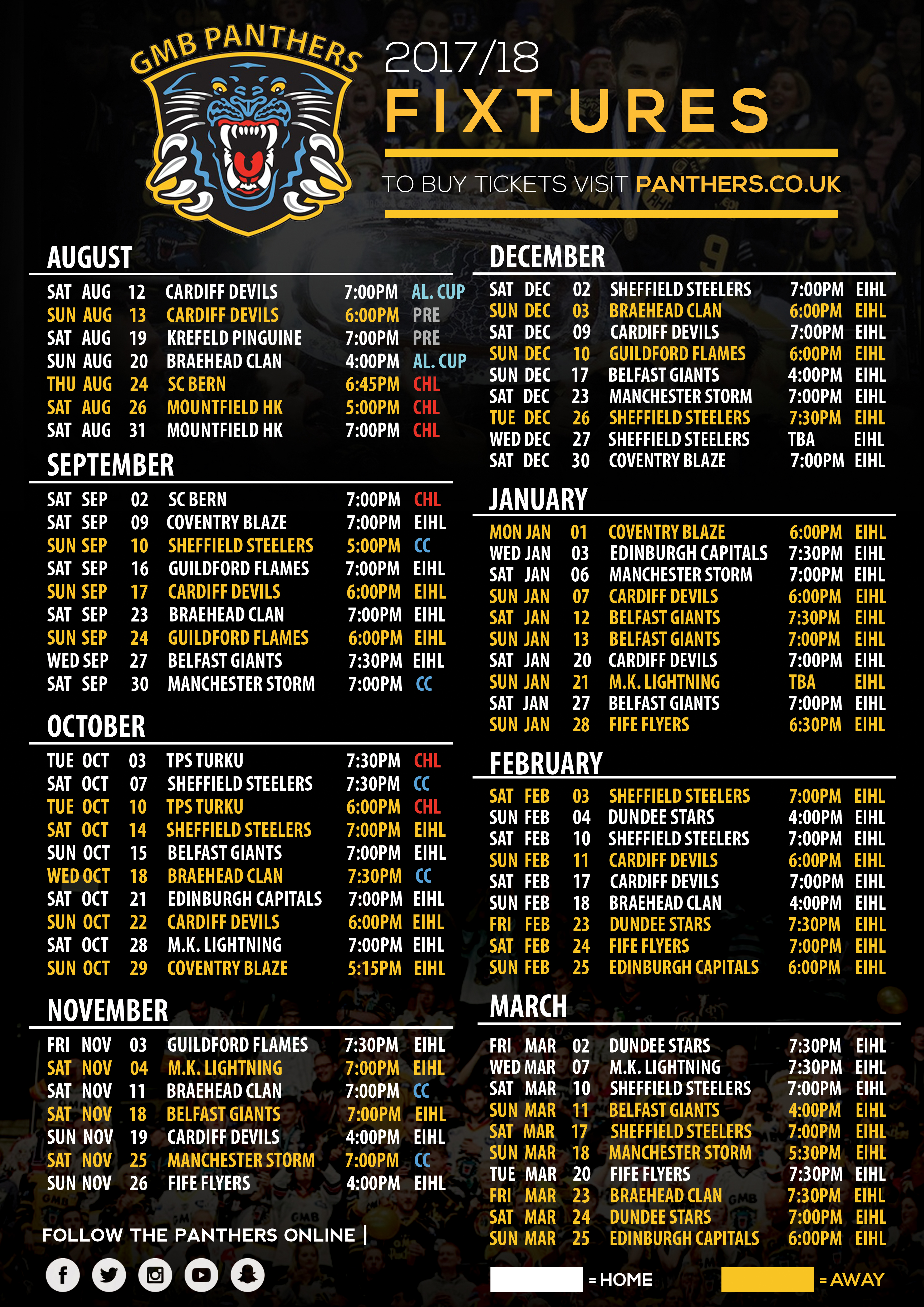 The Challenge Cup campaign gets underway the next night as we head to Sheffield to take part in the biggest rivalry in UK hockey, Panthers v Steelers.
Fans will get a look at the Elite League's newbies early in the season with a visit from Guildford on September 16th and Milton Keynes on the 28th of October.
The eagerly anticipated Christmas season showdown between the Panthers and Steelers returns, with a visit to Sheffield on the 26th and a return fixture on the 27th.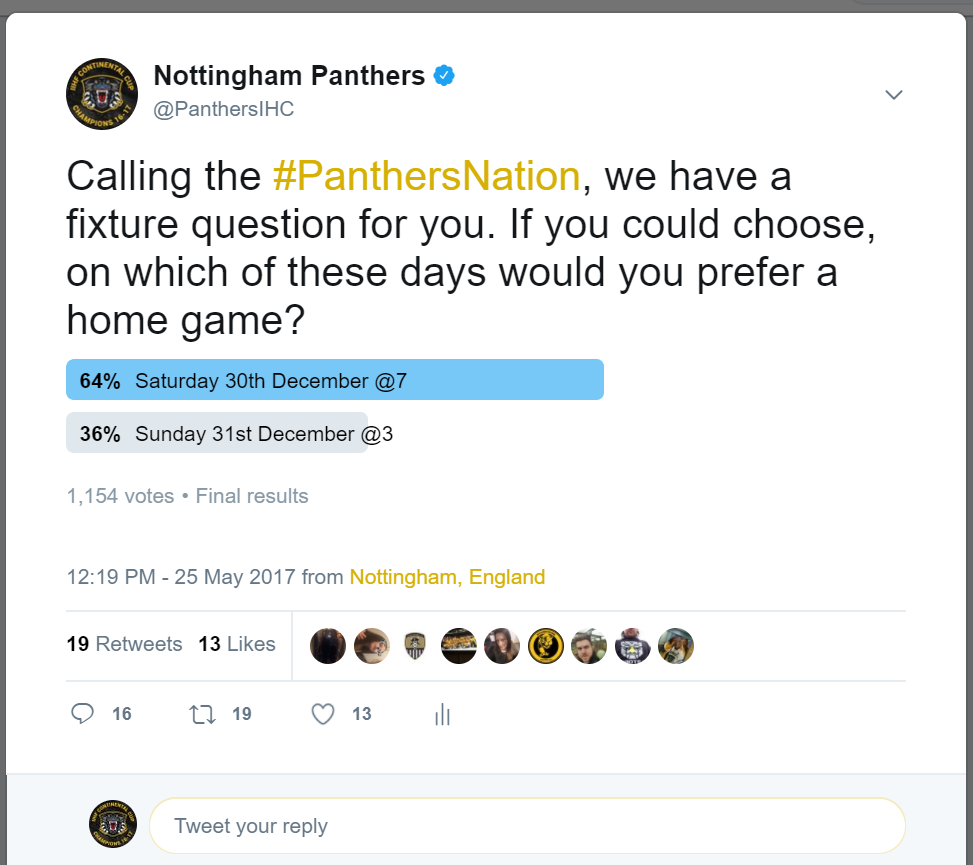 Based on a poll across Panthers social media, the end of the year matchup against the Coventry Blaze will now take place on Saturday 30th after it was the overwhelming preference among the Panthers Nation.
The final Panthers home fixture of the league season is a showdown against the Fife Flyers on March 20th.
For fans looking forward to some incredible away days, the double header away in Belfast takes place on the 12th and 13th of January.
There's also a tripleheader in Scotland to close out the EIHL season as the Panthers take on Braehead, Dundee and Edinburgh on the 23rd, 24th and 25th respectively.
To see the full fixture list, check it out here: http://www.panthers.co.uk/fixtures